Weekly Update
Welcome to our weekly update. Here you can find out what is on offer not just from the Recovery & Wellbeing College but other community organisations doing some great work. Read on to find out about support groups, information for carers, mobile phone deals and our latest course offerings!
Why not like and follow us on Facebook page for further help, info and discussion.
Loneliness is a conversation we are having in our college. We know many people are suffering from lack of contact with others currently. Here is a great story well worth a read from a local organisation Platform 1 in Huddersfield.
The man who was so lonely he talked to chairs (bbc.co.uk)
Spaces are left on the following Courses:
Gift Bags workshop (Thursday 10th Dec 10-11am)
Join us for this fun workshop making paper gift bags. These bags are a great way to wrap awkward shapes and gives a personalised touch to any gift.
You will receive a printed workbook with instructions and follow along photos as well as the option to join an MS Teams call where tutor Sara can take you through the craft, answer questions and give embellishment options.
Click here for details:
Snowflake Workshop
Join college Tutor Sara for this relaxing and mindful Christmas craft workshop. You will receive a comprehensive printed workbook guiding through how to make your own paper snowflakes, with a supporting MS Teams session to ask questions, get top tips and sit together with other learners to complete this fun activity.
The snowflakes can be used to decorate cards or hang in a display, let your imagination run wild with ways to use these unique paper creations.
Click here for details:
For all courses on offer from us and our partners go to:
Please note we are currently not running face to face courses during lockdown and until the New Year
Carers Rights Day (Thursday 26th November)
The NHS Trust (South West Yorkshire Partnership FT) which leads our College celebrated Carers Rights Day this year by launching a carers Passport (click the link below for more info). The Passport is a document that carers can keep contact details, useful information about themselves and the person they care for, as well as details of local carer support groups and services.
A carer is someone who, on an unpaid basis, provides regular help and support to someone who has a health problem or is concerned about their wellbeing. A carer may be a relative, a partner, friend or neighbour and may not necessarily live in the same house as the person they support. There are also a large number of young carers, those under the age of 18, who may care for a parent, guardian, sibling or relative. Please click here for further information of help and support for carers.
PeerTalk meets every Wednesday 1.30-3pm in Batley
Peer Support Group is for those living with depression, anxiety and related conditions.
Support groups are protected under current Government guidelines and permitted to meet in COVID-secure premises.  PeerTalk have a full risk assessment policy and procedures which you can see here and group attendees have been very respectful of the measures in place, which are summarised here.  This hasn't detracted from the support offered in these difficult times.
Meets every Wednesday 1.30-3.00pm
The Community Room All Saints Church Stocks Lane Batley WF17 5ED
Tel: 07719 562 617            Email: enquiries@ peertalk.org.uk
Website: https://peertalk.org.uk/
Mobile Package Offer for Job seekers:
The mobile provider VOXI (Vodafone) have released a package for Jobseekers which allows them Unlimited Minutes, Unlimited Messages and Unlimited 5G Data for £10 per month.  There's no credit check, no contract to sign and will give them this deal for 6 months. They just need to upload evidence that they are receiving benefits. The deal is available until 31 January 2021 and can be sought directly through their website https://www.voxi.co.uk/for-now.
Support to Recovery – Well Connected Project
The Well-Connected project wants to re-energise you and your community by providing new opportunities and supporting access to leisure and recreational activities, nature based and creative sessions. You can either try these on your own, as a family or as a community group. We will be linking up with organisations and existing groups to promote health and wellbeing activities in your local areas, providing a gateway to:
Simple activities you can do at home, safely outdoors and at community venues with others
Practical information for how to gain better life habits after lockdown
Introducing you to local groups and social connections
Helping you try new activities together with others
Supporting you with achievable positive wellbeing goals
Click here for details:
https://www.s2r.org.uk/whats-on
Future Ambition days – Northern College
These one-day courses are designed to build confidence in using online portals, support further learning in English and Maths and provides learning units to enhance learner's own skills and knowledge.  By the end of the course each person will have a 'Passport to Success'.
On offer for you:
A free personalised training and learning plan tailored to you and your career goals
One-to-one tutor time so you can ask questions and receive free course advice
Meet new people from the comfort of your home and benefit from peer support
Increase your confidence using online communication apps like Zoom
Free to eligible students, if on certain benefits or have a low income.
Click here for further details: https://www.northern.ac.uk/courses/future-ambitions-days/
Dates for all the courses available are on the website
Have a great weekend and stay safe
The Recovery & Wellbeing College Team
Welcome to Keeping Connected and our weekly update. Here you can find out what is on offer not just from the Recovery & Wellbeing College but other community organisations doing...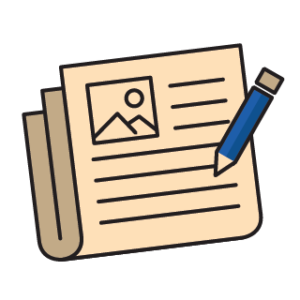 Welcome to Keeping Connected and our weekly update. Here you can find out what is on offer not just from the Recovery & Wellbeing College but other community organisations doing...