Keeping Connected and Weekly update
Welcome to Keeping Connected and the weekly update with information on courses up and coming as well as some useful and interesting community opportunities and information.
Keeping-Connected-25-June-2021-.pdf
Up and coming courses
BRAND NEW COURSE
Games in the Park
This 4 week course will consist of various weekly outdoor games and activities such as croquet. Each week you will try something new, play a different game and most importantly have some fun. The course will be a great way for you to get out of the house, meet others, learn new skills and build your confidence.
Everyone is welcome, activities will be suitable for all levels and abilities.
Starts: Thursday 8 July 11am–12pm for 4 weeks
Last chance to book on….
Huddersfield Heritage Walk
Local history plays an important part in developing a sense of pride and belonging in a community.  Why not join us to discover some of Huddersfield's past that might just surprise you!  From magnificent old demolished buildings to tragic mill fires not to mention the majestic buildings and symbols still to be seen around the town.
Starts: Wednesday 30th June 10.30am–12pm
To book a place on a course or to find out more please contact us or visit: www.calderdalekirkleesrc.nhs.uk/courses/
Courses and events from other organisations:
Wakefield Recovery & Wellbeing College – Food for your mood
Come and enjoy fun facts and health promotion through this three week course facilitated by Chelsey and Gail. Learn how to develop further skills, gain confidence, maybe even a new hobby, as well as learn about the health benefits and alternatives that can be used. We'll even have fun quizzes along the way in this easy, no stress and fun course!
Starts Thursday 8 July 2021 at 11:30am-2pm for 3 weeks
Food for your mood – Wakefield Recovery & Wellbeing Col
Other events and initiatives:
Peer Talk Batley
Peer support group for those living with depression, anxiety and related conditions
As from Wed 7th July, the peer support group will meet at Jo Cox House, 90 Commercial Street, Batley, WF17 5DS every Wednesday at 11am – 12.30pm 
For anyone (over 18) facing stressful times, depression, anxiety or similar mental/emotional distress, there's no need to book or register – it's okay to simply come along, but if anyone would like a chat beforehand or have any queries they can call us on 07719 562 617 and we'll do our best to help.
Well-bean Crisis Café Service (Kirklees) ….
Do you need someone to talk to in confidence?
Are you struggling with your mental health?
Feeling isolated and alone?
Well-bean Crisis Café are now offering face to face as well as remote mental health support throughout the week from 6pm until midnight. Nightly telephone and Zoom support and face to face support:
Dewsbury (Weds/Thurs)
Huddersfield (Fri/Sat/Sun)
Telephone 07741 900 395 Fri-Mon & 07867 028 755 Tues-Thurs
(lines open from 6pm)
SS Dance…
will be hosting 'I LIKE TO MOVE IT – Online Wellness Day' on Sunday 27th June. This is a FREE community event is open to all.
There is something to suit all ages and abilities… Where there will be LIVE dance sessions being streamed on Facebook, Zoom and Instagram as well as pre-recorded content in the form of interactive workshops and LIVE in-talk sessions.
To get involved all you have to do is register via this link Online Wellness Day | SS Dance & Wellbeing (ssdancewellbeing.co.uk) – Click buy tickets and register your details and the links to engage on the day will be sent out to you via email.
Walking Football session at the Huddersfield Town Foundation
Open to anyone who may want to increase their activity levels in a fun and low intensity setting.
Sessions run  at 10-11am every Tuesday at the DRAM Centre, 9 Ridgeway Close, Huddersfield HD5 9RP
Email Evan Hall at  Evan.Hall@htafcfoundation.com and he will explain the process of signing up.
Kirklees Autistic Adults Reference Group…
is run by and for autistic adults who live in the Kirklees. It gives an independent voice in making sure the services of Kirklees Council and the NHS are what autistic adults want and need. If you are an autistic adult and want to be involved contact:
Name: David Rosser
Email: davidr@touchstonesupport.org.uk
Phone: 01924 460211 or 07776 660832
(Meetings are held every 6 weeks via zoom but we hope to have meetings in person soon)
And finally…
Watch this space for details of a indoor wall climbing course for Calderdale residents…
Please don't forget to join in the chatter on Facebook and Instagram:
C & K Recovery & Wellbeing College | Facebook
https://www.instagram.com/ckrecoveryandwellbeingcollege
Stay safe, reach out and have a great weekend
The Recovery & Wellbeing College Team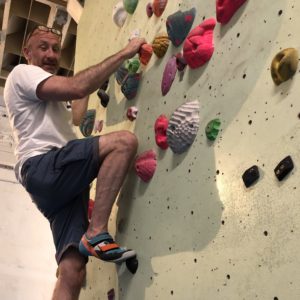 Welcome to the weekly update with information on courses up and coming as well as some useful and interesting community opportunities and information. View all courses Up and coming courses...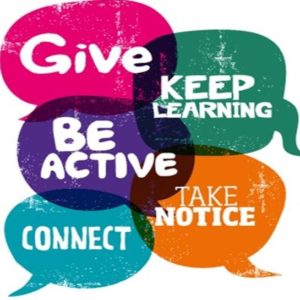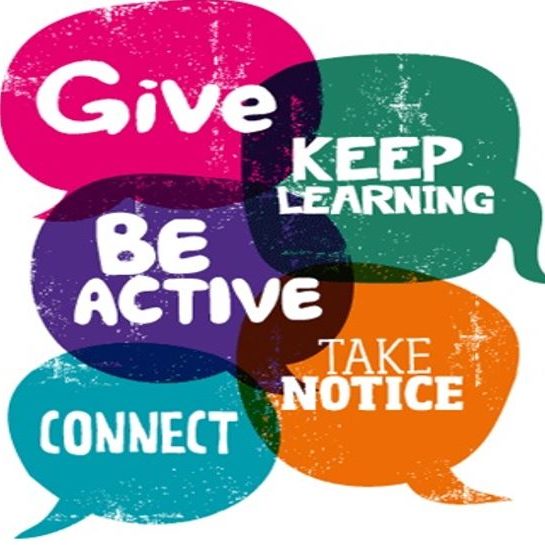 Welcome to the weekly update with information on courses up and coming as well as some useful and interesting community opportunities and information. Rachel Hale who is our Calderdale Co-ordinator...