Keeping Connected newsletter and weekly update
Welcome to our Newsletter Keeping Connected and our weekly update. Here you can find out what is on offer from our College and other community organisations as well as some other useful information!
Keeping-Connected-5-March-2021.pdf
 ChaiCup productions presents…
 CORONA – Umeed naa khona! (CORONA – Don't lose hope!)
Saturday 20 March 7pm—7:30pm: Play with Q&A session 7:30pm—8pm:
A bilingual play in Urdu and English about the impact of the pandemic on a South Asian family when one of its members gets Covid-19. Followed by a question and answer session with our expert panellists:
Dr Harsh Duggal, Consultant in Public Health
Dr Uzma Qureshi, Bradford based GP
Mufti Zubair Butt – Muslim scholar and NHS Chaplain
If you have any questions or to book a place please contact Mansoora Aftab by Thursday 18 March.
Email mansoora.aftab@swyt.nhs.uk or call 07810 153087
For all available courses …. Click here:
Up and coming courses
Last chance with only a few places left for:
Yoga. Research has shown that a regular yoga practice can help produce feelings of calm and relaxation. It can help us in managing our mental and physical health.
We are excited that the Recovery and Wellbeing College can offer a 4-week online Yoga course with experienced Yogi Carla Daly.
The session will include meditation, breathing practice and a physical movement. These can be done either sitting on the floor or a chair, standing and lying on a mat. We appreciate it can be a little scary trying something new or unfamiliar. Carla will have this in mind throughout the course. You will be left leaving each session, relaxed and refreshed in mind, body and soul!
Starts: Thursday 22nd April 10:15 – 11:30am for 4 weeks
Me & My World using the creative art of weaving you will start a journey of wellbeing, exploring the sense of self through texture, colours, fabrics and other materials.
Starts: Thursday 11 March at 10am for 4 weeks
(note change of date starting a week later than previously advertised)
Wellbeing Toolkit: this 6-week course will help you discover your own personal wellness tools and how to utilize these to improve and maintain your overall wellbeing.  You will learn how to deal with negative thinking, how to balance the highs and lows that life invariably throws at us, as well as learning the art of acceptance.  This free Recovery College 'blended learning' course will be held on MS Teams and is available to all learners.
Starts: Wednesday 14 April at 10am
To book a place or to find out more please contact us or visit: www.calderdalekirkleesrc.nhs.uk/courses/
Course from other organisations:
Steps to Success encourages you to see things from different aspects, developing confidence, providing you with affirmations/progression whilst reflecting on your own thought processes and actions on decision making.
6 sessions, each 2 hours long, delivered online via zoom.
There is a learner journal to complete online which will help you reflect and record your learning.
(note: 2-week break at Easter)
Starts: Wednesday 17th March
To book on:
enrol online with the course code FL2021018 at:
https://my.kirklees.gov.uk/service/Schools_and_education___Kirklees_Council_Learner_Enrolment_Form_2020_2021
or email helen.kerr@kirklees.gov.uk for more information
Vaccine info for people with Mental health needs and carers
If you're an adult or career of someone living with mental illness, you should now be eligible for a COVID-19 vaccination.
This brief resource offers key information for people with severe mental illness and carers on:
The vaccine roll-out programme
Who is eligible to receive it
What to expect on the day of your vaccine
Reasonable adjustments you can ask for
After the vaccine
Signposting to further information
A guide for people with severe mental illness and their carers on what to expect from the Covid-19 vaccination programme.
Please don't forget to join in the chatter on Facebook and Instagram:
C & K Recovery & Wellbeing College | Facebook
https://www.instagram.com/ckrecoveryandwellbeingcollege
Take care, stay safe and reach out
The Recovery & Wellbeing College Team
Welcome to the weekly update. Here you can find out what is on offer from our College and other community organisations as well as some other useful information! Our...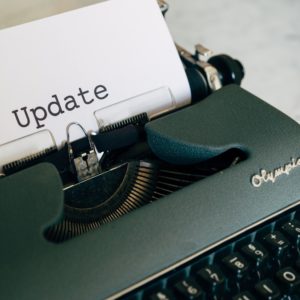 Welcome to our weekly update. Here you can find out what is on offer from our College and other community organisations as well as other useful information! BBC launches...