The Perils of the Pedometer
The benefits of exercise cannot be over emphasised, they go much further than mere physical fitness.
In February this year, my GP, with my age and the result of a blood test in mind, felt that I could be at risk of developing type two diabetes. Shock, horror, surely Martians like me are not affected by Earthlings illnesses. He referred me to an organisation: "Reed Wellbeing" which provides a service: "Momentum" a pre-diabetes programme aimed at correcting the situation. Having great respect for authority, (that's a laugh) I enrolled in the course, and, on March 7th attended the first group session. A weight, and BMI check suggested that I was just at the margin of risk. I received an apparently expensive handbook, outlining a recommended exercise programme, and, giving meaningful advice on diet, and a pedometer.
The exercise programme concentrates on walking, nothing too demanding. The target is 10,000 steps per day, 70,000 per week! NOT TOO DEMANDING???  Discovering that other activities, housework, gardening, even ironing, can generate step credits at the rate of 100 per minute, eased the pressure. A slow start, not good enough, timing and recording other activities, (when I remembered) was a bind. I took the bull by the horns and decided to go flat out and just walk the actual steps. As Sarah will testify, I am a little mad.
Since the beginning of April, I have exceeded the weekly target. I won't astound you with the actual total, at least not this time. Suffice it to say that I have lost 20lbs of weight, (mistake?? my clothes are now too big! aargh!) Another recent blood test revealed I am now completely without any risk, and my BMI is firmly in the green zone. My GP is astounded.
Prior to the lockdown, I was a member of a group indulging in a weekly yoga session, now of course banned. Some of my fellow members, learning of my activities (we kept in touch) came to join me. Though they do not subject themselves to daily torture, coming out 3 times weekly, they all are delighted to be feeling infinitely better, the praise and thanks they heap upon me for introducing them to this alternative lifestyle is priceless. Getting off the streets, surprisingly very easy; reveals gems of rurality, fabulous flora, springtime blossom, autumn colour to match New England, and fauna; kingfishers, herons, hawks, not to mention birdsong when we're remote from traffic.
So come on, give it a go. If only one person is inspired to accept the challenge and try it, my day will be made.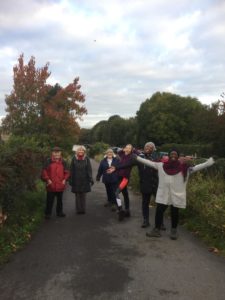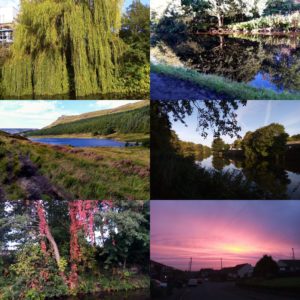 Popular articles
The Recovery and Wellbeing College was established in 2014. It has over…
---
2020 will be a year forever remembered for a Pandemic that changed…
---
A smiling face, a cheeky grin and a mischievous sense of humour!…
---