Partners
Creative Minds
Creative Minds is all about the use of creative approaches and activities in healthcare; increasing self-esteem, providing a sense of purpose, developing social skills, helping community integration and improving quality of life. Creative Minds develop community partnerships to not only co-fund but also co-deliver projects for local people.
---
Richmond Fellowship
Richmond Fellowship provides a range of supported housing, employment and community based services for people with mental health problems across Yorkshire.  Their mission: Making Recovery Reality.
Telephone: 01484 434866
---
Kirklees Success Centre
Kirklees Success Centres deliver courses for Kirklees Adult and Community Learning. As such, we are responsive to community needs and our service reflects the council values of being confident, flexible and passionate about our work. Based at the John Smith's Stadium (home to Huddersfield Town and Huddersfield Giants) we offer high quality learning opportunities to children and young people, families and adults and we believe that learning should be lifelong, fun and fulfilling for all learners.
Telephone: 01484 234153
---
Kirklees Dementia Hub
Kirklees Dementia Hub is a partnership between Community Links and Age UK Calderdale & Kirklees and offers information and advice for people who are living with dementia and their carers, family and friends.
Telephone: 01484 503908
---
Calderdale and Kirklees Talking Therapies (Previously known as IAPT) Specialising  in helping people with anxiety or low mood across Kirklees by using talking therapies.  Telephone: 01484 343700
---
Calderdale Council
Calderdale Council provide advice, help and support to the college including resources and funding.
---
Eden's Forest Community Interest Company
Eden's Forest CiC provides expertise in the delivery of fun and exciting opportunities to learn and connect with others in an outdoor environment to improve health and wellbeing.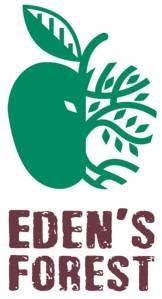 ---
Umbrella Yoga
Umbrella Yoga are a non-for-profit organisation that brings communities together through yoga.  They use evidence based practices to improve the physical and emotional wellbeing of the people they connect with.