Weekly Update
Welcome to the weekly update with information on courses up and coming as well as some useful and interesting community opportunities and information.
Marking Volunteers Week we have been celebrating with our volunteers. Thank you to all of you who have sent positive and supportive messages to our volunteers. We treated them to a meet up in the park with games and meditation (following covid-19 restriction guidance).
It has been Carers week this week. With lots of live workshops and sessions happening. If you are a Carer you are welcome to enrol with us and attend any course you feel that may benefit you! You will always be welcomed at our College.
Rachel Hale who is our Calderdale Co-ordinator is sadly leaving us on 7th July. Rachel wanted to stay but needed to work full time. We will miss Rachel loads. She has done a fantastic job getting Calderdale Recovery College back on its feet and recently finding funding for our blended learning courses.
Thank you Rachel for all you have done. Please feel free to email us any messages you would like to give to Rachel.
ckrecovery.wellbeing@swyt.nhs.uk
Up and coming courses
BRAND NEW COURSE
Games in the Park
This 4 week course will consist of various weekly outdoor games and activities such as croquet. Each week you will try something new, play a different game and most importantly have some fun. The course will be a great way for you to get out of the house, meet others, learn new skills and build your confidence.
Everyone is welcome, activities will be suitable for all levels and abilities.
Starts: Thursday 8 July 11am–12pm for 4 weeks
Huddersfield Heritage Walk
Local history plays an important part in developing a sense of pride and belonging in a community.  Why not join us to discover some of Huddersfield's past that might just surprise you!  From magnificent old demolished buildings to tragic mill fires not to mention the majestic buildings and symbols still to be seen around the town.
Starts: Wednesday 30th June 10.30am–12pm
Yes You Can!
Do you struggle to find your 'get up and go' some days? Having the motivation to do the things we need and want to do is really important for our wellbeing. This fun and interactive four-week course will explore some of the brain systems involved in motivation, using these to provide practical tools and tips for getting up and getting yourself going!
NOTE NEW DATE- now starts: Wednesday 15 September 2.00-3.15pm
To book a place on a course or to find out more please contact us or visit: www.calderdalekirkleesrc.nhs.uk/courses/
Courses and events from other organisations:
Other events and initiatives:
Free WOW Taster Courses by Calderdale Active Learning (CAL)
CAL are offering Weekends of Wellbeing for all Calderdale residents. This is a programme of  FREE courses that will be fun, practical and inspiring!
Preparation for work
Health and wellbeing
Languages for life
Culture and creativity
Digital skills
Family learning
Find out more by clicking here:
https://www.calderdale.gov.uk/v2/residents/education-and-learning/adult-learning
Courses will run on Fridays, Saturdays or Mondays at Heath, Free School Lane, HX2 1PS, between June 7th and July 16th.
Contact: 01422 392820 if you need any help enrolling.
Mentoring for Health and Wellbeing (with Jane)
Do you want to be able to support others as part of your job role and/or volunteering? Do you want to develop your communication skills? Do you want to know how to set goals and know when these have been achieved? Then consider becoming a mentor.
This course will lead onto volunteering alongside a qualified ESOL tutor supporting the delivery of English classes. Provision will be on building language skills (speaking, listening and reading and writing), and knowledge and confidence to engage in the local community. This is a great opportunity to build your skills and make a difference in the community. After the course we offer further support as you settle into your role.
Starts: Friday  18 June 10am-12pm
Email helen.kerr@kirklees.gov.uk to be contacted by the tutor!
Otherwise enrol online here with the course code: FL2021019 https://my.kirklees.gov.uk/service/Schools_and_education___Kirklees_Council_Learner_Enrolment_Form_2020_2021
Yoga to support recovery from Covid-19
For people recovering from Covid-19 who may have fatigue, breathing difficulties, anxiety, sleep probelms etc. These Yoga sessions are open to anyone in Kirklees FREE of charge over 8 sessions
Starting in June
to register email: ellie.umbrella.yoga@gmail.com
Wellbeing Huddersfield
Nursing students from the University of Huddersfield would like to invite Huddersfield residents (over 18 years old) to participate in 'Wellbeing Huddersfield'. The service is designed to help you set goals and take action to improve your health and wellbeing. Through the service you will be offered a series of three or four online appointments over three to four weeks. At each appointment you will meet two student nurses (or one student nurse and their supervisor) via Microsoft Teams to chat about your health and wellbeing. After your final appointment the student nurses will write a summary report to send to you about your goals and the actions undertaken or being planned.
Email: hhs-wbhudd@hud.ac.uk
Appointments will be offered Monday to Friday, 9am to 4pm between Monday 7th June and Friday 2nd July.
Positive Minds: Mental health support for young people in Kirklees seeking employment
This is a new programme offering employment and wellbeing support to people in Kirklees aged between 15 and 24 who struggle with their mental health. The programme aims to help young people develop new skills, prepare for and gain employment, and uncover their potential.
For more information go to: www.worksbetter.co.uk
Contact: 01484 221000 and ask for Works Better.
And finally…
Breaking Barriers Innovations (BBI)…
….is an organisation chaired by Lord Patel of Bradford, have recently partnered with the Jo Cox Foundation to conduct a programme of work in Kirklees looking at social isolation and loneliness through the lens of employment.
The cost of social isolation and loneliness is as damaging as smoking 15 cigarettes a day. Being in work you enjoy is a good way to stay well health. Yet during the pandemic, more than 50,000 workers in Kirklees have been furloughed, forcing many to isolate in their homes. The combined impact of this is yet to be fully understood, but our programme seeks to ascertain the lived experience of those in Kirklees.
The overall aim of BBI is to recruit a cohort of 20 peer researchers (18-32 years old) who will be trained and equipped with skills to allow them to conduct a major piece of community engagement which will inform service provision in the area.
All expenses will be paid plus an addition of receiving a voucher for your work.
For further info watch this short film: Recruitment of lived experience cohort.mp4
If you know of anyone who would like to participate, then please contact the programme manager:
George Evans-Jones (george.evans-jones@bbi.uk.com)
Please don't forget to join in the chatter on Facebook and Instagram:
C & K Recovery & Wellbeing College | Facebook
https://www.instagram.com/ckrecoveryandwellbeingcollege
Stay safe, reach out and have a great weekend enjoying the hot weather!
The Recovery & Wellbeing College Team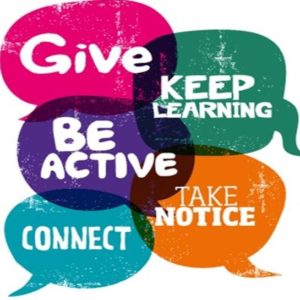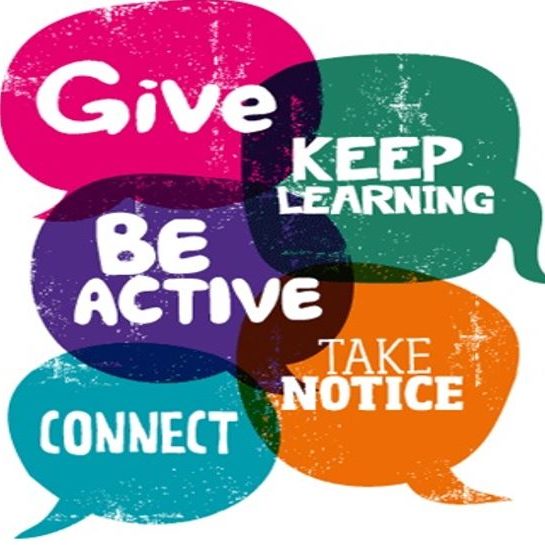 Welcome to the weekly update with information on courses up and coming as well as some useful and interesting community opportunities and information. Rachel Hale who is our Calderdale Co-ordinator...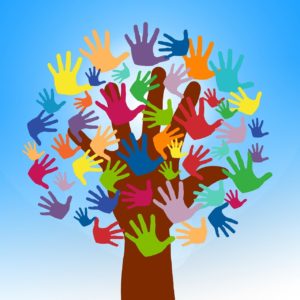 Read on to learn about how the Recovery College and others are celebrating volunteers this week and carers next week, plus news of courses and other events happening in your...