Go Fish!
After attending one of our beginners 'Go Fish!' courses delivered by our partners, Eden's Forest, and subsequently joining the follow-up intermediate course, we asked one of our learners, Mark, about his experience. This is what he had to say….
"I initially became aware of Eden's Forest through CLEAR who had previously supported me with my mental health. To be honest I thought it was going to be a bit of a wishy-washy type of place but turns out I was wrong – it wasn't wishy-washy at all and I started to help out volunteering. I then learnt about the Go Fish Beginners course and thought I'd really like to give that a go and so I enrolled with the Recovery & Wellbeing College.  I'd not fished since I was 14, but knowing the site at Magdale Dam – and the people who were coaching made it easy for me to go along to that first session.
I've found that fishing has really helped with my own wellbeing, as well as getting me more active. I think some people believe that fishing is really boring and you just sit about doing nothing but it's not like that. You have to walk around the lake, study the water and see where the fish are, regularly check your equipment and keep putting bait on the line. It's quite scientific, you don't just throw your line in and sit still. But more than that, it requires lots of concentration which helps takes your mind off your troubles, it's relaxing and quite a mindful practice; it puts me at ease. It also helps that the people there are a great bunch and a good laugh. They have their own issues but that helps me feel understood; I definitely consider them friends.
I must say thanks to Eden's Forest, they have helped me so much and continue to do so.  I have now completed my Level I Coaching in Fishing and am co-facilitating the upcoming Go Fish courses this Spring and Summer which I'm looking forward to. I would really recommend the Go Fish! course and while fishing might not be everyone's cup of tea – it's certainly mine!"
Inspired by Mark's story?  Then consider booking on one of our Go Fish! courses, whether you are a beginner or more experienced angler there is a course suitable for every level. 
Please visit our courses page for future courses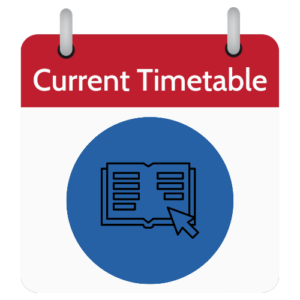 Popular articles
The Recovery and Wellbeing College was established in 2014. It has over…
---
2020 will be a year forever remembered for a Pandemic that changed…
---
A smiling face, a cheeky grin and a mischievous sense of humour!…
---