Keeping Connected and the Weekly Update
Welcome to Keeping Connected and the weekly update.
"I arrived at the Recovery and Wellbeing College emotional, bewildered and lost. Unable to find direction after suffering the loss of my partner a year ago. I was greeted by friendly faces ready to listen and encourage me to have a go and take the first steps to rediscover what used to be me!"
For inspiring stories of hope and Recovery as well as more info on courses click below to access our Keeping Connected Newsletter:
Keeping Connected August 2023 (PDF, 2 MB
Please feel free to book onto courses that start in September by clicking below
You can see a full list of our upcoming courses by clicking here: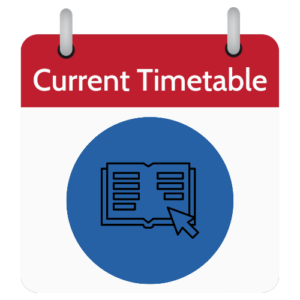 Brand New…
ROKT Climbing Development Course
ROKT Climbing Gym, Mill Royd St, Brighouse HD6 1EY
Monday 11th September 1-2.30pm
Back by popular demand…Our Partners ROKT Climbing Gym are launching a free climbing course for our Calderdale and Kirklees Learners. During this Climbing Development course you will have a trained and experienced instructor with you to make sure that you are safe and you'll be part of a group.
This  course is aimed at anyone who would like to use climbing to improve their wellbeing. Don't be put off if you've never been climbing before-ROKT cater for every ability.
Please note this course is for learners who have not previously done a ROKT climbing course through the C&K Recovery and Wellbeing College.
ROKT Climbing Development Course
Last few places…
Go Fish! (Beginners Course)
Hillhouse, HD9 6QR
Thursday 10th August 4.00-7.00pm (8 weeks)
Fishing is a fun, social and inclusive activity that has proven health benefits.  This free 8-week angling course gives learners the opportunity to escape the daily demands of life by being in nature, away from the world of technology and the chance to learn a new skill.  Learners will discover the equipment and techniques most commonly used in the pursuit of freshwater fish.  Delivered by a social enterprise that specialises in outdoor activities, Eden Forest CIC will introduce you to a sport that may transform your life!  At the very least it will provide you with the chance to have a laugh, create memories, make new friends, and maybe, just maybe catch a few fish!  This course is suitable for beginners and is delivered by qualified, licensed, experienced coaches and all equipment is provided.
If you are already enrolled with the College, then please get in touch via email or telephone to book on your chosen course or workshop.
There is no need to enrol again.
Email: ckrecovery.wellbeing@swyt.nhs.uk or Telephone: 07717 867911
If you are new to the College please enrol here
Please remember to stay at home if you are unwell or have symptoms of covid!
Courses and other stuff from community organisations:
Cycle for Health
Our new July/August /September funded adult 8 week Cycle for Health courses are now available to book via our Cycle for Health Eventbrite page. Please follow us on Eventbrite or share our Facebook posts. The course is design specifically to support adults experiencing health or wellbeing challenges improve confidence, skills and activity levels through instructor led cycle training and rides. Bike and helmets provided.
For more info:  cyclinguk.org; phone 01483 238301/01483 238300; email cycling@cyclinguk.org
Carers Drop-in Information and Advice session
Carer drop-in, August 7th 10-1pm Empire House Empire House, Wakefield Road, Dewsbury,WF12 8DJ
Switalskis have partnered with Carers Count.  Fiona Haigh from Switalskis who is a Wills and Probate Adviser and Trainee Solicitor at Switalskis Solicitors and specialises in preparing Wills and Lasting Powers of Attorney. She will be discussing Lasting Powers of attorney which will allow someone to assist in your finances and/or health and can be helpful for a variety of reasons. For example, you or somebody that you care for may be poorly or low mobility or may have had a diagnosis of dementia. I will also discuss the pitfalls of not having an LPA in place if someone has sadly lost mental capacity and the importance of planning ahead in case your circumstances change in the future. I will also offer a Q&A session after the presentation where you may chat with me on a more personal level.
Colette Hampson Service Manager Carers Count
Main office number: 0300 012 0231
Website: www.carerscount.org.uk
S2R  Dewsbury: Your Health in Mind project continues!
What's Coming Up in August 2023…
This month, we've got sessions taking place in Dewsbury South, East and West wards at: Cloggs Coffee Shop and Westborough Methodist Church every Wednesday, at Dewsbury Library every Friday and at Thornhill Lees Community Centre every Tuesday, plus some special sessions at the Taleem Community Centre and Dewsbury Country Park.
No need to book, just turn up on the day. Children must be accompanied by a parent/guardian.
S2R Huddersfield 
Coming up this month…
We've got lots of brilliant sessions planned for August, including Birkby Walk, Jog, Run on Monday mornings, our friendly and welcoming Café Connections sessions on Wednesday mornings at Cloggs Café in Dewsbury and the brand-new Beaumont Park Gardening Group on Thursdays.
You MUST book before attending any of the Huddersfield sessions:
To look at the full programme of activities and events form S2R this month click the link below:
For more details, click on the schedule below or email us at contact@s2r.org.uk
Richmond Fellowship
Food and Household budgeting online
18th August 1-3pm
Offers practical advice and tips on how to make large savings on your food shop and how to make sure that your household bills don't cost a fortune
For more information or to book a place please contact:
Karl Jackson-Lander:
Mobile: 07909 993203
Email: Karl.Jackson-Lander@richmondfellowship.org.uk
Huddersfield Office: The Media Centre, 7 Northumberland St, HD1 1RL
Dewsbury Office: Connect Housing: 21 Bond Street, Dewsbury, WF13 1AX
Cost of Living information:
Click the link below to find links to websites and workbooks that can provide help and advice with money, debt and the cost of living.
Cost of Living Information – Calderdale and Kirklees
Join us on Facebook and Instagram here:
Have a great weekend!
The Recovery & Wellbeing College Team
ckrecovery.wellbeing@swyt.nhs.uk
 07717 867911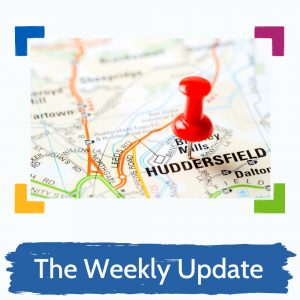 Welcome to the weekly update with more details of courses we are running next term. We know many of you, our learners live in and around Huddersfield. With this in...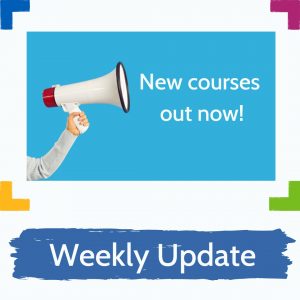 Welcome to the weekly update. We are fast approaching the end of this academic year. Currently we are planning for what will prove to be an exciting year ahead. We...