I've never looked back: the experience of a past RWC learner I can honestly say that the Recovery College gave me my life back. I was having counselling at…
I've never looked back: the experience of a past RWC learner
I can honestly say that the Recovery College gave me my life back. I was having counselling at the IAPT service in Pathways and I noticed people kept coming in and doing drumming, and I started asking questions, and I was told about the College and an Action for Happiness course. I thought, "Well I'm not very happy, maybe I should give it a go". I was in quite a deep depression at the time. I decided, "Yep, I'm doing this!"
It's a very hard thing to get involved in a new course, it can feel like a bit of a leap in the dark, and I really didn't know what to expect. Having taken that leap, the day I came for the first session was a very bad day for me; I had to force myself to go along. I got talking to Matt and it was his empathy that made the difference. Talking and listening to him, I realised it wasn't only me, I wasn't the only person in the world who felt like this. After that I really felt like coming back.
I loved Action for Happiness and met some lovely people on the course. Some of them encouraged me to go on a WRAP course, and I thought, "No, I'm not a singer!" When I realised what it was, I decided to give it a go. Every week it was really hard to turn up because I knew there would be a group session. When you're not at the best that's the last thing you want to do. But what I learned was a lot of the course is about listening to other people, and it's a skill many of us don't have. That is what made the difference for me; it opened the door for me because I realised I don't have to 'entertain' people – often other people just want you to listen to them.
On the course we played all kinds of fun games and learned a lot from being together with people from different backgrounds, some with things in common, others completely different to me. Just listening to other people puts your own things in perspective and helps you to think things can get better. Having the opportunity to do it in the Recovery College environment, the safety of that, nobody laughed at you, nobody judged you, it was a 'safe haven' where you could say whatever you wanted to say.
By the end of the course none of us wanted to stop. You do have to push yourself through the first weeks, it's not really what you want to be doing – focussing on the difficult things – but WRAP is giving you strategies for doing something about it and to being able to function. I can always remember one of the main things was a question: What makes you happy? It was fascinating listening to what people said. It makes you realise all the little things you take for granted. Concentrating on the little things and being grateful – it changed my whole perspective.
Now I'm a completely different person, I'm no longer competitive, high powered, needing things. I found that the less you need, the better you feel. The course gave me an opportunity to step into a different world. Without the experience of the RC, I wouldn't have got to this place. It opened my mind and my eyes to a different way of being and I've never looked back.
By Wendy G
View a gallery of some of our learners projects.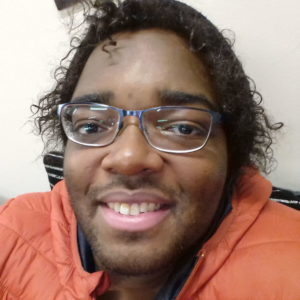 I have learnt new ways to be and stay healthy and also some coping strategies and mechanisms to help manage my enthusiasm and confidence to be able to do things in my life.