Weekly update
Welcome to the weekly update. Please have a read of the fantastic courses on offer below. We would love to see you and have our buildings full and thriving with life again! Our covid rules have been relaxed so you won't need to wear a mask when you come to the college (unless you chose to do so). But please remember to stay at home if you are unwell or have symptoms! We will be able to help you remain safe if you are worried about getting infected by covid when you attend.
Saturday 10th September is Suicide Prevention day. Read below to see what is happening and how you can get involved and help.
In case you missed it last week click the link to our newsletter:
Keeping-Connected-September-2022.pdf
LAST CHANCE TO BOOK!!
Medication and Me
Monday 12 September 2022 at 1pm – 3pm
Kirklees Recovery and Wellbeing College – Mirfield
Join us as we explore the world of mental health medication, and learn about the different ways these drugs can affect us, both in helpful ways, and their potential side effects. This one-off session, delivered by the Deputy Chief Pharmacist at Fieldhead Hospital alongside a RWC Volunteer, focuses on how commonly prescribed mental health medications work, how we can get the most from them, and how to work with prescribers to get answers to any queries or concerns.
Medication and me: face to face
Don't miss out on the following courses:
A Plan for Living Well
Monday 26th September 1.30-3pm – information session (one week)
The full course starts on Monday 10th October (8 weeks)
We would love you to meet us and find out more about this potentially life changing course "A Plan for Living Well". This is an opportunity for you to see if the course is right for you before you fully commit to attending the full 8 sessions.  We will explain what the course is about in more detail and what is required of you in terms of commitment and in supporting others on the course.
A Plan for Living Well – info session
Confidence to work
Tuesday 20th September 2022 at 1pm – 3pm
Kirklees Recovery and Wellbeing College – Mirfield
Facilitated by our friend and well liked tutor Karl from Richmond Fellowship. This course is for you are either currently seeking volunteering opportunities or are thinking about taking the next step towards the world of work. It provides you with all the tools and help you need to get back to work. It looks at how to build your confidence, tips for the application process, CV writing, interview preparation and how to disclose a mental health issue or disability.
Confidence to work – face to face
Grow Well – Gardening for Wellbeing
Wednesday 28th September 2022 at 10:00-13:00
Outback Community Garden
Back by popular demand!  This fabulous five week Grow Well – Gardening for Wellbeing course provides the opportunity to get outdoors, connect with nature, learn new gardening skills, build confidence and meet new people in a beautiful and peaceful community garden.
Grow Well – Gardening for Wellbeing
Steps to Success
Wednesday 21th September 2022 at 1pm – 3.30pm (8 weeks)
Kirklees Recovery and Wellbeing College – Mirfield
Back by popular demand!  This inspiring eight week course delivered by Kirklees Success Centre introduces us to different strategies we can use to help develop our self-esteem, motivation and plans for the future.  It also looks at ways that we can make changes to our lives, if we so wish, either now or in the weeks, months or years ahead.  This course will help build confidence and teach us how to set realistic goals and empower us to take control of our futures in a positive and enlightening way.
Steps to Success – face to face
You can see a full list of our upcoming courses here:
If you are already enrolled with the College then please get in touch via email or telephone to book on your chosen course or workshop.  There is no need to enrol again.
Email: ckrecovery.wellbeing@swyt.nhs.uk
Telephone: 07717867911
We are a bit thin on the ground at the moment so please bear with us if you don't get an immediate response.
If you are new to the College please enrol here
In other news…
Suicide prevention day 10th September
"If someone is feeling suicidal, it might be hard to get through to them. They might be distant or distracted or feel disconnected from the world and their own emotions. They might not respond right away. But asking someone directly if they're having suicidal thoughts can give them permission to tell you how they feel.
If someone does let you know that they are having suicidal thoughts, always take them seriously. You don't have to be an expert, just being there to listen and showing you care can help them work through what's going on. Let them know they're not a burden and there's always someone they can turn to – whether it's a family member or friend, or a 24/7 helpline like Samaritans.
It's OK to ask about suicidal thoughts. It could save a life."
World Suicide Prevention Day | Campaigns | Samaritans
For training on suicide prevention and more information on support please visit here:
The launch of the Yorkshire Speak Their Name Suicide Memorial Quilt is being held at Millennium Square Leeds-  NOW POSTPONED DUE TO A MARK OF RESPECT TO THE QUEEN
The quilt is made up of individual squares of loved ones lost to suicide as a tribute to them. The Recovery Colleges have been supporting this project with some contributions coming from some of our learners. The original idea of a  memorial quilt came from  Manchester.
You can find out more here: Speak Their Name: Greater Manchester Suicide Memorial Quilt
Please read Jo's blog here Message of Hope. An authentic account of dealing with distressing thoughts and holding onto hope!
Other initiatives from local organisations:
Thursday 15th September – Autumn Dance Fitness Booster (Wellness Event) taking place at Batley Community Centre 7.15pm – 8.30pm. A new session that I will be doing monthly that involves Fitness DANCE Fusion, BootCAMP, Smoothies and a Raffle. If you are interested in attending this event visit this link for more information Fitness DANCE Fusion Autumn Booster | SS Dance & Wellbeing
Join us on Facebook and Instagram:
C & K Recovery & Wellbeing College | Facebook
https://www.instagram.com/ckrecoveryandwellbeingcollege
We hope you have a lovely weekend.
The Recovery & Wellbeing College Team
ckrecovery.wellbeing@swyt.nhs.uk
 07717867911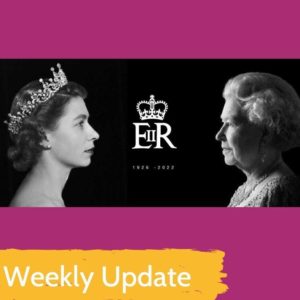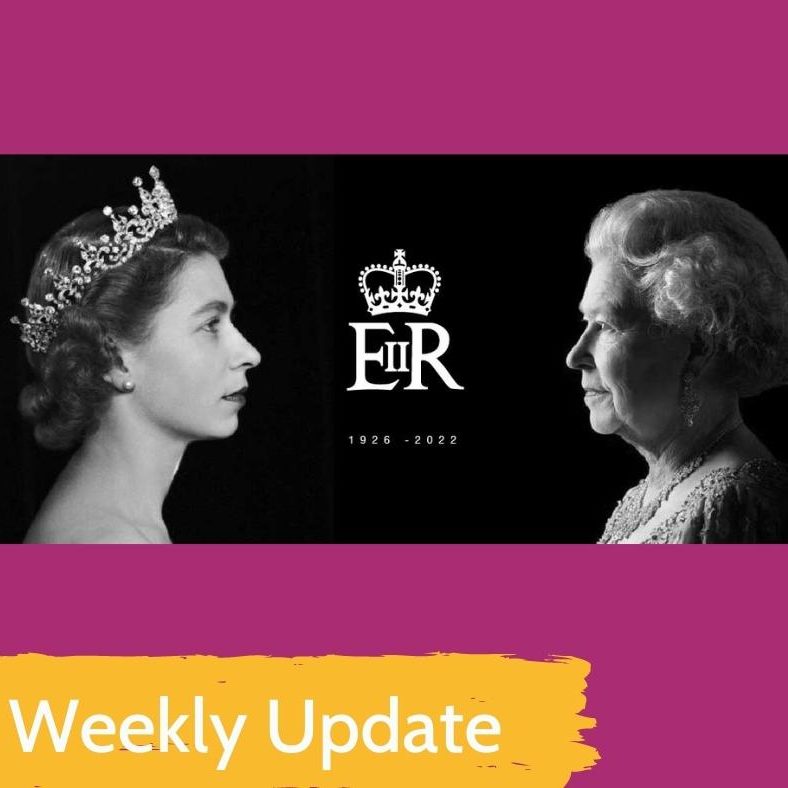 Welcome to the weekly update. Just after we sent our usual update out last week the news that the Queen had passed away came in. No matter your political or...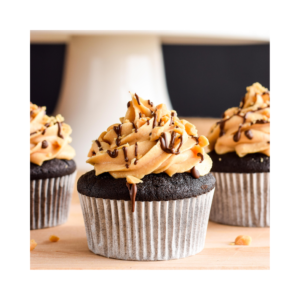 Welcome to the weekly update and this months edition of 'Keeping Connected.'  We hope you enjoy reading the personal experiences of some of our learners and what they have gained...
View article'Weekly Update and Keeping Connected 31 August 2022'