Weekly update
Welcome to the weekly update with information on courses up and coming as well as some useful and interesting community opportunities and information.
Just before we begin…. let's give a shout out to our England Football Team and wish them all the luck in the world for Sunday night in the final of the Euros against Italy. What a great example of teamwork and togetherness they have been!
Up and coming courses
BRAND NEW COURSE
Printing
Join us in person for this one-off session as together, we take a look at printing.  You will learn about different techniques and colour mixing before having a go at printing yourself.  You will be able to use a variety of tools and materials to create a variety of textures and patterns to create your very own masterpiece!
Please note: this is face to face course with a small group of learners. We will have measures in place to restrict the spread of coronavirus such as social distancing.
Starts: Tuesday 3 August 1.30-3.30pm  1 week
Enhancing self-care & wellbeing
This workshop offers tips and techniques to flourish during uncertainties and to draw upon our inner spiritual resources for enhancing our self-care and maintaining resilience and wellbeing and involves facilitated experiential learning and reflection in a confidential and relaxed environment by a trained and experienced facilitator.
Starts: Thursday 22 July 2-4pm for one week
Enhancing self-care & wellbeing
Last chance to book on….
Introduction to Mindfulness
This introductory workshop, delivered in partnership with Spirit in Mind by Pastoral and Spiritual Care's Nirmala, looks at the origins of mindfulness, core practices and its potential to be used to combat stress. Together, we will explore the various tools and techniques used to gain a better understanding of mindfulness and its purpose.
Starts: Thursday 15 July 10am-12pm for one week
An introduction to Mindfulness
To book a place on a course or to find out more please contact us or visit:
www.calderdalekirkleesrc.nhs.uk/courses/
Courses and events from other organisations:
Free drumming for wellbeing sessions!
Wednesdays at Holmfirth Tech, 7th or 14th July, 10am
Or
Thursdays at Denby Dale Methodist,  8th or 15th July, 10am 
Learn the power or Samba Drumming at this very friendly class run by professional Community Percussionist Katie Mallard.
Open to all adults, all ages and abilities. Option to join the Samba Band afterwards for weekly rehearsals.
Register online for your free session or contact Katie:
www.rhythmstick.co.uk/valleybeats
Tel: 07736 049089
Email: rhythmstickdrumming@gmail.com
Other events and initiatives:
Peer Talk Batley
Peer support group for those living with depression, anxiety and related conditions
As from Wed 7th July, the peer support group will meet at Jo Cox House, 90 Commercial Street, Batley, WF17 5DS every Wednesday at 11am – 12.30pm 
For anyone (over 18) facing stressful times, depression, anxiety or similar mental/emotional distress, there's no need to book or register – it's okay to simply come along, but if anyone would like a chat beforehand or have any queries they can call us on 07719 562 617 and we'll do our best to help.
Well-bean Crisis Café Service (Kirklees) ….
Do you need someone to talk to in confidence?
Are you struggling with your mental health?
Feeling isolated and alone?
Well-bean Crisis Café are now offering face to face as well as remote mental health support throughout the week from 6pm until midnight. Nightly telephone and Zoom support and face to face support:
Dewsbury (Weds/Thurs)
Huddersfield (Fri/Sat/Sun)
Telephone 07741 900 395 Fri-Mon & 07867 028 755 Tues-Thurs
(lines open from 6pm)
Walking Football session at the Huddersfield Town Foundation
Open to anyone who may want to increase their activity levels in a fun and low intensity setting.
Sessions run  at 10-11am every Tuesday at the DRAM Centre, 9 Ridgeway Close, Huddersfield HD5 9RP
Email Evan Hall at  Evan.Hall@htafcfoundation.com and he will explain the process of signing up.
Kirklees Autistic Adults Reference Group…
is run by and for autistic adults who live in the Kirklees. It gives an independent voice in making sure the services of Kirklees Council and the NHS are what autistic adults want and need. If you are an autistic adult and want to be involved contact:
Name: David Rosser
Email: davidr@touchstonesupport.org.uk
Phone: 01924 460211 or 07776 660832
(Meetings are held every 6 weeks via zoom but we hope to have meetings in person soon)
Brain in Hand is a digital support system linked to human support. It's designed to help you navigate day-to-day difficulties and solve problems for yourself. Support can be accessed any time from your mobile, so you can carry all the help you need wherever you go. Easy to use and tailored to each person's needs. Brain in Hand helps to keep the day on track, making it easier to deal with unexpected events, manage anxiety, and make decisions.
Brain in hand helps you work out the goals you want to achieve in life, and then get you going with practical strategies that play to your strengths. Nothing generic, nothing that doesn't suit you: everything about Brain in Hand is designed to be uniquely yours.
Email Hannalease: braininhandkirklees@commlinks.co.uk
And finally….
Looking Back – Reminiscence sessions
Do you enjoy talking about Rugby League? Has Rugby League been a big part of your life? Do you remember big matches, great players, home wins and away defeats as clearly now as you did when they took place?
If so, join us – like-minded, life-long rugby league enthusiasts to talk about our sport!
We "meet" on line every day and will soon be getting back to our face-to-face sessions in our partner clubs.
Sign up to our mailing list and it will come straight to your inbox every Monday:
Please don't forget to join in the chatter on Facebook and Instagram:
C & K Recovery & Wellbeing College | Facebook
https://www.instagram.com/ckrecoveryandwellbeingcollege
Stay safe, reach out and have a great weekend watching England beat Italy!
The Recovery & Wellbeing College Team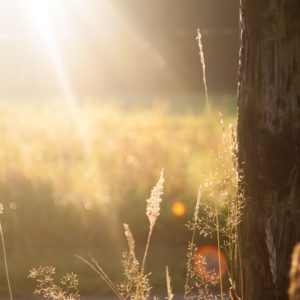 Welcome to the weekly update for the start of a sunny weekend! Here you can find some information on courses up and coming as well as some useful and interesting...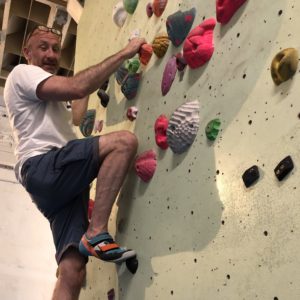 Welcome to the weekly update with information on courses up and coming as well as some useful and interesting community opportunities and information. View all courses Up and coming courses...