Weekly update
Welcome to the weekly update. We have fantastic courses all free! Please have a look to see what is on offer! Courses are open to anyone 18 plus who wants to improve their wellbeing. Remember you can bring along a friend, family or support worker with you for support (as long as they also enrol)!
We have courses designed to support you with the cost of living with more courses on the way! Read on to find out more!
Our covid rules have been relaxed so you won't need to wear a mask when you come to the college (unless you chose to do so). But please remember to stay at home if you are unwell or have symptoms! We will be able to help you remain safe if you are worried about getting infected by covid when you attend.
Don't miss out on the following courses:
Steps to Success – has gone online and you can still join in (but be quick!)
Wednesday 28th September 2022 at 1pm – 3.30pm (7 weeks)
Kirklees Recovery and Wellbeing College – Mirfield
Back by popular demand!  This inspiring eight week course delivered by Kirklees Success Centre introduces us to different strategies we can use to help develop our self-esteem, motivation and plans for the future.  It also looks at ways that we can make changes to our lives, if we so wish, either now or in the weeks, months or years ahead.  This course will help build confidence and teach us how to set realistic goals and empower us to take control of our futures in a positive and enlightening way.
A Plan for Living Well
Monday 26th September 1.30-3pm – information session (one week)
The full course starts on Monday 10th October (8 weeks)
We would love you to meet us and find out more about this potentially life changing course "A Plan for Living Well". This is an opportunity for you to see if the course is right for you before you fully commit to attending the full 8 sessions.  We will explain what the course is about in more detail and what is required of you in terms of commitment and in supporting others on the course.
A Plan for Living Well – info session
Grow Well – Gardening for Wellbeing
Wednesday 28th September 2022 at 10:00-13:00
Outback Community Garden
Back by popular demand!  This fabulous five week Grow Well – Gardening for Wellbeing course provides the opportunity to get outdoors, connect with nature, learn new gardening skills, build confidence and meet new people in a beautiful and peaceful community garden.
Grow Well – Gardening for Wellbeing
Cost of living courses
To help you with the cost of living we have some online courses that may help. Click the links for more info.
Money Talks – MST online 10-12 29th September
Bill Busting – MST online 1030-1230 6th October
You can see a full list of our upcoming courses here:
If you are already enrolled with the College then please get in touch via email or telephone to book on your chosen course or workshop.  There is no need to enrol again.
Email: ckrecovery.wellbeing@swyt.nhs.uk
Telephone: 07717867911
We are a bit thin on the ground at the moment so please bear with us if you don't get an immediate response please leave a message.
If you are new to the College please enrol here
Courses on offer from Richmond fellowship
Online – Zoom Workshops
STRESS MANAGEMENT
This 2 week workshop starts on the 3rd October, 1pm-3pm and will examine all aspects of how Stress can affect us and how it has a negative impact on your mental wellbeing, looking at methods and
new ways of thinking that can drastically reduce stress levels in our daily lives.
SELF ESTEEM AND RESILIENCE
This two week workshop that starts on the 6th October, 1pm-3pm will show how to improve and maintain healthy levels of self worth and resilience to bounce back from life's difficulties.
ASSERTIVENESS AND COMMUNICATION
These 2 workshops that start on the 17th October, 1pm-3pm will explore all aspects of improving Assertiveness skills, maintaining them and developing better communication skills.
For more information, to see our online calendar:
Home – Kirklees Employment Service (rfkirkleesemployment.org.uk)
The Media Centre 7 Northumberland Street Huddersfield West Yorkshire HD1 1RL
01484 434866
In other news…
Suicide prevention day 10th September
The launch of the Yorkshire Speak Their Name Suicide Memorial Quilt is being held at Millennium Square Leeds-  (It was unfortunately postponed due the the Queens passing) and will now take place on Saturday 1st October 11am- 4pm at Millennium Square Leeds
The quilt is made up of individual squares of loved ones lost to suicide as a tribute to them. The Recovery Colleges have been supporting this project with some contributions coming from some of our learners. The original idea of a  memorial quilt came from  Manchester.
You can find out more here: Speak Their Name: Greater Manchester Suicide Memorial Quilt
Join us on Facebook and Instagram:
C & K Recovery & Wellbeing College | Facebook
https://www.instagram.com/ckrecoveryandwellbeingcollege
We hope you have a great weekend.
The Recovery & Wellbeing College Team
ckrecovery.wellbeing@swyt.nhs.uk
 07717867911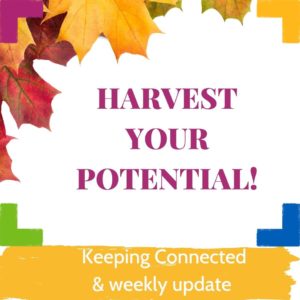 Welcome to our Keeping Connected newsletter and the weekly update. Why not book onto some of our amazing courses and harvest your potential as one of learners Jades puts it. "…....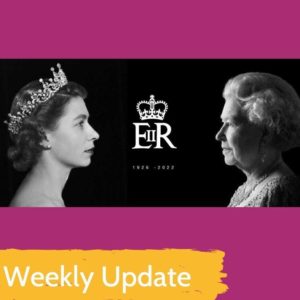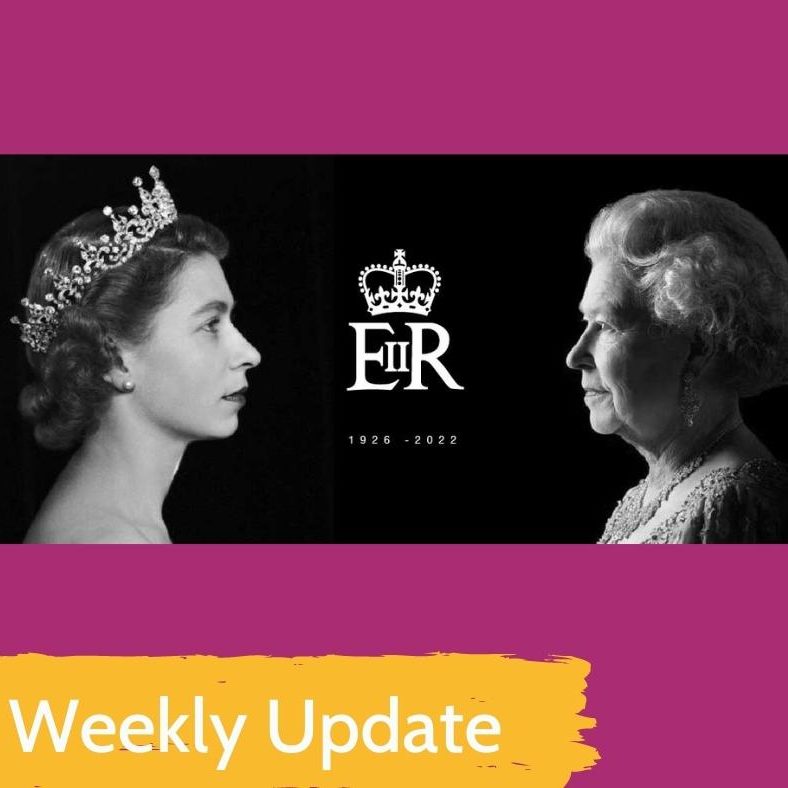 Welcome to the weekly update. Just after we sent our usual update out last week the news that the Queen had passed away came in. No matter your political or...