Weekly Update
Welcome to a our weekly update with information on courses, cost of living and local community information.
Your Opinion Matters – Thank you!
We have been asked by our NHS Trust to review the work we do in the Recovery Colleges. How do we improve, grow and reach more people? Maybe you have some ideas? We can always do better.
Thank you to everyone who attended the recent workshops and have sent in comments by email. Your input and thoughts are very much welcomed! We were very impressed by the conversations in supporting inclusivity and diversity in our college – everyone does matter!
It is not too late to leave feedback by using this link to our survey:
CK Recovery & Wellbeing College feedback
or you can Email us: ckrecovery.wellbeing@swyt.nhs.uk
In case you missed it:
Keeping Connected February 2023
Supporting our College
It is great to see many of our courses fully booked but that means those wanting to come to the college are loosing out. We currently have waiting lists of people who want to attend. Please be kind and let us know if you can not attend a session or a course in good time so we can offer it to someone else.
Please do not attend unless you have received confirmation you are booked onto a course by text, email or post. If you are unsure please contact us. (please note this includes anyone supporting someone as a friend, a family member or a professional on a course).
Brand New Course for Calderdale
Grow Well – Gardening for Wellbeing
Outback Community Garden, Lightowler Road, HX1 5NB
Wednesday 8th March  10.00am-12.00pm
Back by popular demand!  This fabulous four week Grow Well – Gardening for Wellbeing course provides the opportunity for you to get outdoors, connect with nature, learn new gardening skills, build confidence and meet new people, in a beautiful and peaceful community garden. Facilitated by Louise from Serenity Wellbeing Gardens, you will be made to feel welcome, comfortable and at ease. The Outback is a safe, accessible, relaxed and understanding space to enjoy spending time in, come and join us!
Courses with spaces:
Kayaking-Winter Paddle
(open only to previous participants) 
Calder & Hebble Navigation, Canalside, The Wharf, Sowerby Bridge
Thursday 16th February 10.45am -1.30pm
Thanks to the success of the Kayak Taster sessions that we have been running this year with our partners Blackdog Outdoors, we are now offering 'one off' Winter Paddle sessions. These sessions are available to any of our learners who have attended a Kayak Taster session this year.
If you have attended one of our Kayak Taster sessions and you would like to attend any of these sessions, please let us know (you don't need to enrol again):
ckrecovery.wellbeing@swyt.nhs.uk
Golden age of Hollywood – taster session
Hope Street Resource Centre, Hope Street Halifax
Thursday 23rd February 1pm-3pm
Come and join us for this taster session. Be taken back in time to the early 20th Century where you will learn about the Golden Age of Hollywood!
You will see famous movie clips containing the biggest stars of the screen such as Orson Welles, Gary Cooper, Rita Hayworth and Marlene Dietrich.  You will learn about the humble beginnings of the earliest studios; Paramount, Columbia and Fox Pictures and their respective founders.
Delivered with passion and fun by Russel and Mick, discover a new way of relaxing, learning and escaping from the day to day life stresses and strains.
Golden age of Hollywood – taster session
Autism Awareness
Folly Hall, St Thomas Road, Huddersfield 
Tuesday 7th March 10.30am-12.30pm (1 week)
This one-off workshop looks at the life and experiences of someone living with a diagnosis on the autistic spectrum and the fascinating insight of others looking outside in. Throughout the session we will explore the characteristics of Autism and the various ways that it may affect an individual.  We will discuss some of the myths surrounding this diagnosis and what to do if you suspect Autism in yourself of someone else.  There will be the opportunity to ask the Facilitators questions and they will provide an overview of the strategies that may help those with Autism or those supporting them.  You will also receive information on local and national support networks to access further help.
History Walk
Wild Life Lodge, Crow Nest Park, Dewsbury
Wednesday 8th March 10.30am-11.30am (1 week)
Join us and the Friends of Crow Nest Park for a short, guided history walk in the beautiful surroundings of Dewsbury Park.  Learn about the fascinating past of the buildings and monuments within this wonderful space as well as having the opportunity to stretch your legs in the Springtime air.
Exploring Nature's Lost Words
Mirfield Library, East Thorpe Lodge,  Mirfield
Thursday 9th March 10.30am-11.45am (3 weeks)
Join librarians Leah & Nicola at Mirfield library for three uplifting sessions exploring words, nature, stories and creativity.
We'll be using 'The Lost Words' by Robert Macfarlane & Jackie Morris as our theme – an award-winning book of stunning illustrations and haunting poems that celebrate words from nature that have disappeared from the children's dictionary over the years: heron, ivy, dandelion, wren…
We aim to deliver fun, gentle sessions that support wellbeing and create a supportive environment. We'll be exploring local nature, producing a piece of artwork and will finish by making our own keepsake poetry booklet.
You can see a full list of our upcoming courses by clicking here:
If you are already enrolled with the College, then please get in touch via email or telephone to book on your chosen course or workshop.  There is no need to enrol again.
Email: ckrecovery.wellbeing@swyt.nhs.uk
Telephone: 07717 867911
If you are new to the College please enrol here
Please remember to stay at home if you are unwell or have symptoms of covid!
We will be able to help you remain safe if you are worried about getting infected by covid when you attend.
Courses and other stuff from community organisations:
Course for Carers – (last chance) starts 7th February!
We know it can be exhausting to hold down a job while caring for someone with an illness, disability, mental health problem or addiction. Sadly many working carers have very little time and energy to take care of their own health and can often feel lonely, like no one understands what they're going through.
HIVE is a 14-week virtual peer support programme which aims to help people make a positive life-change – to sleep, eat, exercise and relax better. HIVE builds relationships of mutual support, reducing the isolation that many carers feel.  Read more here.
How to sign up
Carers will meet on Tuesday evenings from 7-9pm, fortnightly, from the beginning of February to May.  If you are a carer, please do sign up early to join in: early signup is essential.
Carers Count
Huddersfield Coffee and Chat groups for unpaid carers
1st Monday of every month, 6.30pm-8pm at Starbucks, Leeds Road Retail Park, Huddersfield, HD1 6PF
2nd Monday of every month, 10.30am-12pm, Lawrence Batley Theatre, Huddersfield, HD1 2SP
4th Monday of every month, 1pm-2.30pm, Lawrence Batley Theatre, Huddersfield, HD1 2SP
Join members of Carers Count team for support and advice, meet other unpaid carers, and enjoy coffee and a chat.
Call 0300 0120231
Drum for Wellbeing – FREE Courses!
Valley Samba Beats Band
Holmfirth Tech on Wednesdays 10-11.30am
Denby Dale Methodist Thursdays 10-11.30am
to book go to: www.rhythmstick.co.uk/
or call 07736049089
Upcoming courses from Richmond Fellowship:
These courses are open to everyone aged 18 or over who lives in Kirklees and experiences mental health issues, problems or concerns.
Ways to Wellbeing, a 2 week course starting on 23rd February, 1-3pm (online on Zoom)
This course will cover all aspects of improving and maintaining mental health through practical means that people can use on a daily basis.
To find out more or to book, please contact Karl Jackson-Lander:
phone: 07909 993203  or email: Karl.Jackson-Lander@richmondfellowship.org.uk
Cost of Living information:
Breathing Space
Breathing Space (aka the Debt Respite Scheme) is a free government scheme to help out those in debt. It stops creditors from adding costs or taking enforcement action for 60 days; enough breathing space to get debt advice and set up a debt solution. There's also a scheme designed specifically for people receiving mental health crisis treatment.
what-is-breathing-space-and-how-can-it-help-me
Staying Warm with Staying Well – FREE event
Illingworth Methodist Church 11.30am-2.30pm
Tips to help you stay warm. healthy and save money!  FREE Tea, coffee and Lunch!
For more info contact:
Craig: 07759364916 / craig.watson@calderdale.gov.uk
Mental Health and Money Toolkit
Worrying about money can be very stressful! It can take over our thoughts and impact negatively our mental wellbeing and can even cause feelings of embarrassment, guilt and shame. Managing your finances can be all the more difficult when you feel like this and it is easy to avoid, rather than deal with the problem. There are things you can do, and we would like to help where we can. That is why we would recommend you use the Mental Health and Money Toolkit.
This was designed by people who have mental health and money problems as well as by professionals. We can print a hard copy and send it for free to your home address. Just email or call us or find it electronically here.
Remember you are not alone!
Together We Can
For tips advice and information on health and cost of living services click this one link:
Find a Warm Welcome Space Today
Everyone should have a warm and welcoming Space to go to this winter, which is why our network of community organisations, churches, libraries, businesses and other faith groups across the UK have opened their doors to provide exactly that.
Halifax Community Fridge – Warm Meals every Thursday!
131 Gibbet Street, Halifax
The Halifax Community Fridge provides free food for anyone in the local community who is in need, between 11am and 12.30pm every day.
From 10th November they will also be offering a warm meal for their neighbours in the community, every Thursday afternoon. The meals will be served 30 minutes before sunset every Thursday – can check out their Facebook page for exact times.
https://www.facebook.com/HalifaxCommunityFridge
Call: 07790 758618  
The Bread and Butter Thing
The Bread-and-Butter Thing is a charity which is distributing surplus food from shops, supermarkets and farms to people who need it. They cover several areas of Kirklees including Rawthorpe, Dalton, Deighton, Batley and Chickenley, providing weekly food bags at a fraction of the cost of buying them from the supermarket. Click the link below for more information.
For information, support and advice on how to beat the cost of living go to your local council pages here:
Money and Wellbeing in Calderdale | Calderdale Council
Cost of living | Kirklees Council
Join us on Facebook and Instagram here:
Have a great weekend
The Recovery & Wellbeing College Team
ckrecovery.wellbeing@swyt.nhs.uk
 07717 867911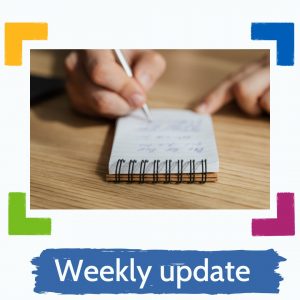 Welcome to our weekly update with the usual information on the cost of living, local community information and our well loved courses. Your Opinion Matters We have been asked by...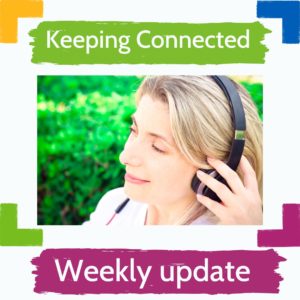 Welcome to a musical edition of  Keeping Connected as well as our usual weekly update with courses with spaces and more information and help with the cost of living as...