Weekly Update
Welcome to the Weekly Update! Its getting darker and colder but winter does not have to be lonely! Why not join the Jo Cox foundation Great Winter Get Togethers webinars – see below.
As usual we have our festive courses with some spaces! Don't delay book onto them today!
You can go directly to our course timetable for a full menu of courses which includes courses in 2024!
We understand that anxiety can be very distressing but you can move forward with a bit of support and understanding. Remember if you are struggling with anxiety and that is stopping you getting to a course, please do call us so we can look out for you and give you an extra warm welcome!
College Courses on offer: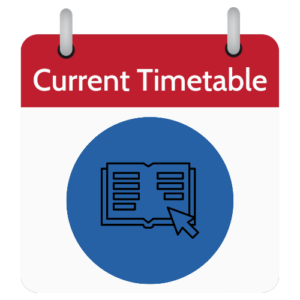 BRAND NEW…
Calming Christmas Crafts
Vera's Community Hub, Berry Brow Infant and Nursery School, Birch Road, Berry Brow, Huddersfield, HD4 7LP
Wednesday 29th November 12-2.30pm
Holmfirth Tech, 140 Huddersfield Road, Holmfirth, HD9 3AR
Wednesday 13th December 6-8.30pm
Join our lovely Peer Worker, Laura in the art of paper folding, whilst learning about the beneficial practice of mindfulness. In this brand-new, one-off workshop, designed to bring festive cheer and inner peace, we will be introduced to the science of mindfulness, take some collective deep breaths, then apply our learning to crafting decorative Origami Stars and Magazine Trees. Focusing on a repetitive engaging activity is a very powerful tool to calm the body and mind, as we focus on the now, and let go of any worrisome thoughts for a few hours.
A warm drink and mince pies will be available at this festive session – the perfect start to a delightful December!
Christmas Craft: Snowflakes
Hope Street Resource Centre, Hope Street, Halifax HX1 5DW
Tuesday 28th November 10am-12pm (1 week)
During this one-off festive winter workshop, delivered by Sara, our fabulous Creative Practitioner, we will discover how to create handmade decorations for our homes and/or cards and gifts. Using nothing but a pencil, paper and scissors we will make beautiful snowflake decorations in a friendly and informal setting where we can spend a little time focusing on this simple activity and distract ourselves from the stress of the busy season ahead.  No previous experience is necessary and everyone is welcome.  Materials provided.
Christmas Craft: Snowflakes – Calderdale
Christmas Craft: Decorations
Hope Street Resource Centre, Hope Street, Halifax HX1 5DW
Tuesday 5th December 10am-12pm (1 week)
Engaging in arts and crafts can be a great way to improve our sense of wellbeing and, with the busy festive season ahead, this one-off winter workshop is a great opportunity to focus on a simple activity and forget about our worries for a while.  Alongside, our wonderful Creative Practitioner, Sara, we will learn how to create a fabulous decoration to display in our homes, on our trees or even to decorate gifts.  No previous experience is necessary and everyone is welcome.  Materials provided.
Please note that our craft room at the Recovery & Wellbeing College in Mirfield is based upstairs and is no lift available.  Please inform us at the time of booking if you have any access issues, so we can make every effort to meet your needs. 
Christmas Craft: Decorations – Calderdale and Kirklees
Food & Household Budgeting
Kirklees Recovery & Wellbeing College, Pathways, Nettleton Rd, Mirfield WF14 9AQ
Tuesday 5 December at 1pm – 3pm (2 weeks)
Delivered by the ever lovely, Karl from The Richmond Fellowship, this two-week course looks at how we can make the most out of our money when doing our food shopping.  We will also learn ways to make our household budget go further.  During this friendly and informative session, we will share hints and tips to save energy and discover organisations who can provide support to anyone struggling with money issues.
Please note that due to Richmond Fellowship's funding this course is only available to learners living in Kirklees.
Food & Household Budgeting – Calderdale and Kirklees Recovery College (calderdalekirkleesrc.nhs.uk)
Please remember that if you are already enrolled with the College, there is no need to enrol again.  Just get in touch via email or telephone to book on your chosen course or workshop.
Email: ckrecovery.wellbeing@swyt.nhs.uk or Telephone: 07717 867911
If you are new to the College please enrol here
Festive Gel Printing
Hope Street Resource Centre, Hope Street Halifax HX1 5DW
12th December 12-2.30pm
Join us for this fantastic one-off festive workshop and discover the basic techniques of gel printing. Alongside, our friendly Peer Facilitators, we will experiment with layered and mono printing methods using a gel plate to create our own unique festive print. No previous experience is necessary and all materials are provided.
Festive Gel Printing – Hope Street Halifax
Covid rates are rising and very high at the moment. Please don't spread your germs if you have any symptoms remember to stay at home! Thanks
Other Community Offers:
Winter doesn't have to be lonely.
That's the message of this year's Great Winter Get Together, but what do we mean by loneliness? And how can we alleviate it? These are all questions which our series of Great Winter Get Together webinars seek to answer.
Our three Great Winter Get Together webinars this year will cover:
28 November – An introduction to the Great Winter Get Together: Join The Jo Cox Foundation staff team to learn more about why we run the Great Winter Get Together and how you can get involved.
6 December – What is loneliness and how do we address it: Join experts from loneliness charities to learn more about what loneliness is and how we can support those who are affected by it.
13 December – How can we create places for connection: Great Winter Get Together events act as places where people can find meaningful connection. Join experts from Warm Welcome, the Connection Coalition and Chatty Cafe Scheme to discuss how we can organise events so that they support people to connect with each other.
Spaces for these sessions are limited and we expect them to sell out, so sign up now for your free spot.
Locala 1st Family Community Event 
Saturday 25th November 12-5pm
Al-Hikmah Centre in Batley
Find out more about Locala's services, get advice and support for your health and wellbeing, and discover more about jobs and volunteering opportunities with Locala.
Find out more about the work of Locala, how our services support people's health and wellbeing – and to discover more about the job and volunteering opportunities across Locala. So, if you or your friends or family members want to join Locala, ask them to bring along their CV. And you can even get a free health check while you're at the event.
The event is also raising funds to support humanitarian relief work in Morocco, Libya, and the Middle East. We'll have many of our Locala colleagues there, including:
Our Clinic in a Van
Clinical and nursing colleagues providing a range of health advice to the public
Immunisations team giving advice on vaccines (Over 75s will be able to get Covid booster vaccines, and primary-school aged children can receive the flu vaccine ahead of the coming winter)
Speech and Language Therapists
TB Service and Wound Care
Our Equality, Diversity and Inclusion Team
Digital Transformation
Refreshments are being donated by local businesses as part of the fundraising efforts, and there will be fun activities such as face painting, mehndi, and a fundraising raffle, making this an ideal event for both kids and adults.
Everyone welcome!
Saturday 25th November between 12pm and 5pm at the Al-Hikmah Centre, Track Road, Batley WF17 7AA.
To find out more visit: www.locala.org.uk/news/locala-family-community-event-everyone-welcome-saturday-25th-november
Free Annual Health Checks
Did you know you are entitled to a free Annual Health Check if you have a diagnosis of Schizophrenia, Bi-Polar Disorder or Psychosis?
Prevention is better than cure and a health check can be a good way to avert any potential health problems from developing.
However, the uptake of a free health check is very low, meaning that many people could be facing serious health issues without even realising it.
We would love to hear your thoughts and ideas to help encourage the residents of Calderdale to book a health check appointment with their GP Practise.
This could include sharing your experience of attending a health check, attending meetings, workshops, and training events. This work could literally save lives.
If you can help, please call or email the College for more information. You could literally be a life saver!
Invictus Wellbeing Drop-in for young people in Calderdale
Edshift, 7 Harrison Road, Halifax, HX1 2AF
EXCITING NEWS!  New drop-in and peer support groups in Halifax will be running every Tuesday from 5-6pm for 14-17s & 6-7pm for 18-25s and are completely free.
Theses will be confidential safe spaces for any young person needing support. No need for a referral, you can just turn up and meet the friendly staff.
For more info head to: https://www.invictuswellbeing.com/dropin
If you're a parent or young person with any questions, you can also text Katie on 07734452169
Friendship Café, Mirfield
Feeling lonely or isolated? Need a bit of company? Why not join like-minded people at Mirfield Library once a month for a cuppa, a piece of cake and a good old chat?
First Friday of every month at Mirfield Library, 10.30am – 12pm.
https://www.facebook.com/DewsburySoroptimists
Healthy Minds, Calderdale
Healthy Minds offers a range of free support for anybody who lives or works in Calderdale. You don't need to be referred, just get in touch with the relevant worker beforehand to join a group or activity.
Healthy Minds provides a range of services including drop-in sessions, peer support groups, Walks for Wellbeing and welfare rights information.
See their What's On calendar for details of current groups and events. Information about how to join a group or session is included in individual event descriptions:
Healthy Minds What's On Calendar
Cost of Living Information:
Click the link below to find links to websites and workbooks that can provide help and advice with money, debt and the cost of living.
Cost of Living Information – Calderdale and Kirklees
Small Interest Free Loans of £50 and £250 with financial incentives launched
Calderdale Credit Union (CCU) and Calderdale Council have recently launched a new scheme to offer affordable lending to low-income households. Residents can self-refer or be referred by a partner organisation. For further information and to apply contact CCU.
Gambling Understood
A new website called 'Gambling Understood' has been launched by the Association of Directors of Public Health Yorkshire and Humber to bring together reliable information and support about gambling in one place (link)
Free Community Christmas Day Dinner
Join us at the Longcauseway Church Dewsbury. This event is open to anyone
Book on by calling 07398 735530 or visit our Units 34-34a Cloth Hall Street, Crackenedge Lane, Dewsbury WF13 1QE
Follow us on our socials here:
We hope you have a great weekend 🙂
The Recovery & Wellbeing College Team
ckrecovery.wellbeing@swyt.nhs.uk
 07717 867911
Welcome to Keeping Connected and the Weekly Update! This is our last Keeping Connected of the year. It is a great edition with reflections from Peter and how his time...
Welcome to the Weekly Update! As the festive season is fast approaching take note of our brand new crafty courses. We also have a few spaces on our seasonally themed...