Keeping Connected and the weekly update
Welcome to new look Keeping Connected (and the weekly update). We would LOVE your contributions in future newsletters, please get in touch if you have anything you'd like to share – a piece of art, a poem, joke or experience, we want to celebrate you!
Email us at: ckrecovery.wellbeing@swyt.nhs.uk
Read on for courses on offer not just from our college but from local community organisations!
The lifting of covid restrictions have been relaxed this week. We are waiting for further guidance from the NHS so for now won't be changing any measures we have in place. This means if you attend a face to face course you will need to wear a face mask provided by us, have your temperature checked and where possible do a lateral flow test before attending. We always will give you a warm welcome even if you can't see our welcoming smiles!
You can find out about the latest changes by reading the Principals letter here
Your Opinion Matters!
The College is growing fast with over 700 people enrolled with us! We want to reach and help as many people as possible and we need your help to do so. With this in mind our Steering Group has asked us to organise some events to get your feedback and for you to have your say about how the College should develop. Your opinion matters!
We have 3 events planned so please click the link below for more info and to book on:
Your Opinion Matters! – for Learners – Monday  28th February 1-3pm 
Your Opinion Matters! – for volunteers – Wednesday 2nd March 1-3pm
Please note we have a sperate event for partners and organisations
Your Opinion Matters!
For staff and organisations that work with us or in our communities – Thursday 3rd March 10-12
To book on email us at: ckrecovery.wellbeing@swyt.nhs.uk
C & K Recovery and Wellbeing College courses
Click below and have a browse at our full collection of Winter Well-ies courses to help you through the winter months. Places are filling up fast so please book on ASAP:
Courses starting soon…
Craft Workshop-Coiling
Thursday 17 February 2-4pm (2 weeks)
Coiling is an ancient and traditional method of making baskets, still widely used around the world today. It is a slow and meditative technique that helps soothe and quiet a busy mind. Over two weeks, you will learn how to make a coaster or a small mat in the relaxing surroundings of the Outback Garden.
Craft Workshop-Coiling – Outback Garden
Weaving Workshop-God's Eye
Thursday 3 March 2-4pm (2 weeks)
Using simple weaving techniques, you will learn how to make a colourful, spiritual object made from yarn called a 'God's Eye' to hang around your home or garden. This craft originates from the Ojo de Dios (Spanish for Eye of God) and is a cultural symbol made by the Huichol Indians of Mexico. The four points are thought to represent earth, fire, air, and water, and the centre provided God's watchful eye over their people. This two-week workshop will be held in the calming surroundings of the Outback Garden.
Weaving Workshop-God's Eye – Outback Garden
Managing OCD
Thursday 10 February 10.30am-12.30pm (1 week online)
This learning seminar will help you develop your knowledge and awareness of OCD, how OCD affects you and most importantly what you can do to manage it. The session will introduce proven, self-help techniques to teach you the skills to manage your own symptoms and become your own therapist. Delivered by our partners in Kirklees IAPT (psychological therapies) service, this learning seminar will be facilitated by two friendly psychological wellbeing practitioners.
Going Green
Monday 28 February 1-3pm (2 weeks)
Climate change; does worrying about the planet keep you awake at night?  Or are you unsure what all the fuss is about and want to learn more?  If so, this course will provide the opportunity for you to discover how we can all make a positive difference, how to change defeatist self-talk and consider how our feelings can generate action.  Over two weeks we will look at ways to reduce our own carbon footprint, make our homes more efficient and perhaps save some money as well as the planet!
COMING SOON….
Climbing & Yoga course with our partner ROCT. Have a sneaky peak of what you can expect here!
To book a place on a course or to find out more please contact us or visit:
www.calderdalekirkleesrc.nhs.uk/courses/
Other initiatives from local organisations:
The Great Winter Get Together is here! Celebrating the power that connections and friendships have in helping us through the coldest of months from 17th-30th January.
Together we'll be normalising talking about loneliness over the next two weeks, and we'd love for you to join us. You could share your experience with someone, reach out to a friend or relative who may be lonely, or bring people together in your local community or in your workplace. Some of these ideas take no planning time at all so it's not too late to get started, and you can visit our website for helpful tips and tricks.
Download this loneliness toolkit to see what you can do to combat those feelings of loneliness as well as to help others do the same!
The Yorkshire "Speak Their Name" suicide memorial quilt project
We are reaching out to anyone across the region of Yorkshire who has lost a loved one, family member, friend or colleague and is either in the region of Yorkshire or has a connection to Yorkshire and would like to be involved and create a memorial square. Nobody needs to be skilled in embroidery or crafting as there will be lots of support and help. Also by reaching out we hope to bring together, but at the same time to provide support to, those of us left behind by sharing various craft and art skills and coming together as a community to support each other.
You can watch a film here about the project
For more info on how to take part click the button below:
Speak their name – Wakefield Recovery and Wellbeing College
Healthy Minds Wednesday Drop-in is back 
These sessions are an opportunity to get help, support, or to chat to us and find out more about our services. To stay as safe as possible, the drop-in will be by appointment only.
Please book by texting or calling: Hayley 07845014927, Main office 01422 345154
Find us every Wednesday 1pm -3pm at: 1 King Street, Halifax, HX1 1SR
Warmer Winter Drop In
Come for a free cup of tea and a chat at the Greenwood Centre in Ravensthorpe between 1.30pm and 4pm on Thursday afternoons to discuss your wellbeing.
The Wellness Service and Community Plus are there to chat with you about your personal wellbeing, as well as having the Green Doctors on hand to discuss your home energy usage and to help you reduce your utility bills, too.
The Uniform Exchange are also providing the opportunity to get a free warm winter coat for your little ones, as well as MAU providing direct access to their dedicated free money and debt management advice line to discuss any concerns you may have with your personal finances.
Drop in to see us on any Thursday afternoon until 24th February
New Courses, New You!
Want to learn something new or boost your skills in 2022? Calderdale Adult Learning has a great range of courses starting between January and March, from English, Maths and ESOL to 3D sculpture and yoga.
Maths and English courses are free and they're currently offering 50% off all other courses. Visit the website for more details.  https://www.calderdale.gov.uk/v2/residents/education-and-learning/adult-learning/
Dewsbury: Your Health in Mind (S2R/Create Space)
This month we'll be running a natural products Aromatherapy course at the Taleem Centre, and some Mindful Social Stitching sessions at Boothroyd Academy. If you fancy getting outside for a breath of fresh air, why not join in with our Wednesday Wanders and have a gentle stroll around beautiful Earlsheaton Park. Or why not join our brand new six-week Sewing Machine Course from 12:30 – 2:30pm on Wednesdays at Boothroyd Academy and learn how to make yourself a handy zipped pouch and a useful tote bag!
Take a look at our latest Dewsbury: Your Health in Mind Schedule below and email: contact@s2r.org.uk or call/text 07895 510 433 to book your place on a session
Free Drumming for Wellbeing Courses funded by Central England Co-operative.
 Holmfirth – Wednesdays 10-11.30am
23rd & 30th March
Denby Dale – Thursdays 10-11.30am
24th & 31st March
Did you know that group drumming reduces stress, strengthens the immune system and boosts fitness?
These two hands-on courses teach participants the benefits of playing percussion together. Learn to play the different percussion instruments as a group supported by members of the Samba Band. This friendly class is run by professional Community Percussionist Katie Mallard. Suitable for all adults.
BOOKING ESSENTIAL:
Visit: www.rhythmstick.co.uk/book-a-course
or contact Katie 07736 049089
www.facebook.com/valleybeatsdrumming
www.instagram.com/rhythm_stick
Join us on Facebook and Instagram:
C & K Recovery & Wellbeing College | Facebook
https://www.instagram.com/ckrecoveryandwellbeingcollege
 Stay safe and reach out!
The Recovery & Wellbeing College Team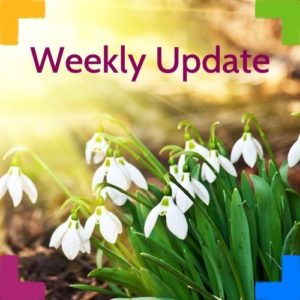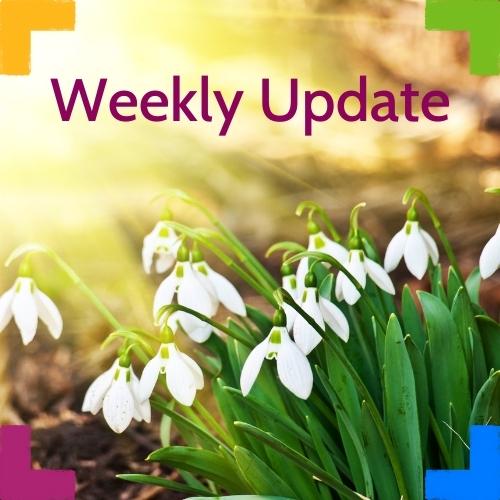 Welcome to the weekly update. Have a look below for further offers of courses – not just from us but from local community organisations too! We are looking for an...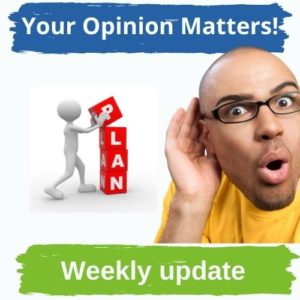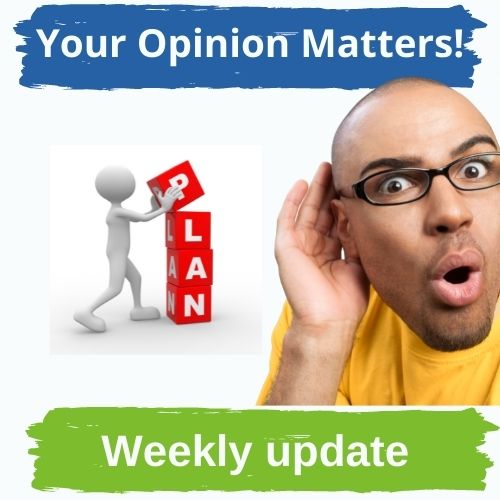 Welcome to the weekly update. Have a look below for further offers of courses not just from us but from local community organisations! Winter can be a difficult time and...