Weekly Update
Welcome to our weekly update. Here you can find out what is on offer not just from the Recovery & Wellbeing College but other community organisations and free resources.
We are facing a difficult few weeks as the new strain of Covid is spreading and we continue to have our lives restricted. It is Ok to feel how you feel right now be it anxious, worried, frustrated etc. These are normal responses to a difficult situation. Please be kind to yourself and connect with others on our growing Facebook page:
C & K Recovery & Wellbeing College | Facebook
If you have not done so please fill out our Recovery College Survey
 We'd LOVE to know your opinion on how you would like to engage with the Recovery College in the future and the type of things you would like to see on offer.  Please click on the link and complete this quick survey before 17 January 2021.
https://www.surveymonkey.co.uk/r/PDSC2YR
Thank you!
 Watch out for Covid-19 scams!
Please click here to find out more and protect yourself. Please check before responding to any text or emails claiming to be from the Government in relation to Covid-19.
COVID-19_SMS_and_Text_Message_Scams.pdf
Courses available….
Great Minds Support for Men
Suicide is the biggest cause of death for men under 50 years old.  State of Mind Sport is a charity that harnesses the power of sport to promote positive mental health among sportsmen and women, fans and wider communities, to ultimately prevent suicide.
They have a 7 week course on offer, starting week commencing 18 January on Mondays and Wednesdays at 630pm. Build up your mental health and resilience.  Follow this link to find out more Great Minds Promo on Vimeo or  to book a place email:  swy-tr.greatminds@nhs.net
See Matt's blog here about his personal experience of suicide:
 Recovery College Courses Coming Soon!
Be quick and book onto our free and popular Mindfulness course:
 Mindfulness is a life skill we can all learn. It involves the ability to become aware of what is happening in the present moment, rather than
being on automatic pilot, without worrying or judging. Being mindful provides us with the opportunity to respond to difficult events and situations in new ways. This 8 week online course using MS Teams, looks at the origins of mindfulness, core practices and its potential to be used to combat stress. Together, we will explore the various tools and techniques used, to gain a better understanding of mindfulness and
its purpose.
Starts Tuesday 19 Jan 11am-12pm
https://www.calderdalekirkleesrc.nhs.uk/courses/online/mindfulness/
 The Four Agreements is a 4 week blended learning course based on a book by Don Miguel Ruiz.  It provides a simple set of ideas to reflect on how you see your interactions with the world around you.  During the course we will reflect on each agreement in depth and share personal thoughts and practical ways to embed them into our everyday lives.  A workbook will be provided.
Starts: Tuesday 2 February at 10.30am—11.30am
Being Different Together is a unique online drama course.  Over 6 weeks, the sessions will focus on building your self-confidence, help you find your voice and build social connections in a safe and supportive environment. Wellness, fun and laughter will be at the core of this brand-new course.
Starts: Monday 22 February at 11am—12.30pm
To book a place or to find out more please contact us or visit: www.calderdalekirkleesrc.nhs.uk/courses/
Blooming Monday –  18th Jan!
Following last year's successful 'Blue Monday' Wakefield Recovery and Wellbeing College is delighted to be able to host this year's event, 'Blooming Monday' although a little differently, but with just as much enthusiasm and co-production from lots of partners and outside organisations.  Our aim is to offer to you, periodically throughout the day, via social media and Microsoft Teams, a varied programme to include news, videos, live talks, question and answer sessions and lots more about our Recovery College and what there is currently available in your community around physical and mental health support.
You can watch this live and interactive event from the comfort of your home, have a cuppa and join in to which ever session/s you are interested in viewing, or if you wish, why not settle down and watch all the day's events. Please email us at wakefieldrecoverycollege@swyt.nhs.uk or visit the events page of our website www.wakefieldrecoverycollege.nhs.uk for more info.
We were hoping to give you an app of the week – but are having some technical problems… Sorry! So, watch this space.
Take care, stay safe and reach out (and enjoy the snow!)
The Recovery & Wellbeing College Team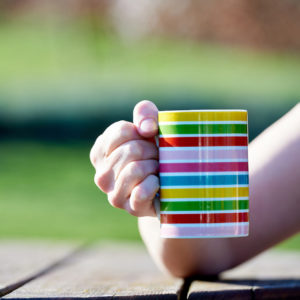 Over the last few days we have experienced a high level of waterfall in our area. This can cause concern as the rivers start to fill up. As more rain...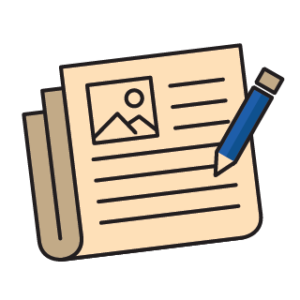 Happy New Year and welcome to Keeping Connected and our weekly update. Here you can find out what is on offer not just from the Recovery & Wellbeing College but...
View article'Keeping Connected Newsletter and Weekly Update'