Keeping Connected and the Weekly Update
Welcome to Keeping Connected and the weekly update. The bad news is that we won't have a weekly update next week. The good news it that we do have Keeping Connected this week with news, views and articles about our College. We hope you manage to make the best use of the extra bank holiday next week and have a chance to connect with others.
Keeping-Connected-May-2022.pdf
If you want to be inspired by how creativity can help you then read this recent article by Jo (volunteer, facilitator and Steering group member) that got published in the metro:
I'm not being dramatic: Crochet saved my life | Metro News
Want to work for us?
We have a full-time admin vacancy – please share and tell. Closing date is 9th June. Click below for details:
Administration Officer (jobs.nhs.uk)
Carers Week – Celebration Event
Tuesday 7th June 10am-3pm at Crow Nest Adventure Playground
Bring your own packed lunch and picnic blanket and enjoy some fun activities inc:
Wellbeing walk
Wellbeing bus
Craft sessions
Tia Chi
Massage Therapy and much more!
to book on and for more info:
Phone: 0300 012 0231
Email: info@carerscount.org.uk
Website: Carers Count Kirklees
C & K Recovery and Wellbeing College courses
You will notice we have a growing number of courses in person! So please come and join us! We are a friendly welcoming place that understands how hard it can be to make that first initial step. In most cases our learners have positive experiences and come back for more! 99% of people would recommend us to their family and friends!
Click below to have a browse at our full collection of courses:
Last few spaces remaining!
Art in the Landscape: Printing with sunlight
Monday 6th June 2-4pm (1 week)
Kirklees Recovery and Wellbeing College – Mirfield
Join us at this creative workshop and learn how to print onto fabric using sunlight! We will be gathering natural items from the College garden to use in our designs.
The finished fabric pieces will be made into bunting to be displayed at the Art in the Landscape exhibition at Holmfirth Arts Festival, before being returned to the College for permanent display.
Facilitated by our creative partners from the Holmfirth Arts Festival, this workshop offers you the chance to learn a new craft technique as part of a creative community project.
If you'd like to see your work on display at the Arts Festival, free transport will be made available for you by the Festival organisers.
Drawing for Wellbeing – Neurographica
Thursday 23rd June 1-4pm
Hope Street Halifax
Neurographica is a simple and relaxing drawing technique, drawing is a great way to re-focus your mind and can be very calming. There are no skills whatsoever needed for this face-to-face workshop, which will be held at our Hope Street Halifax venue.
Drawing for Wellbeing-Neurographica – at Hope Street
Values, Goals and Your Wellbeing
Thursday 16 June 10am-12pm (4 Weeks)
Kirklees Recovery and Wellbeing College 
What do you want out of life? How far do your own values lie behind the choices you make?
These are important questions that many of us rarely give much thought to. Thinking about our values can help us to move forward when we're feeling stuck, at those 'restart moments' in life, or when we're seeking a path to enhance our wellbeing.
Over four weeks, we will engage in discussion with others, and use practical tools and fun activities to identify our personal values, and use them to guide us in setting achievable goals.
Values, Goals and Your Wellbeing – face to face
Kayaking Taster Sessions
Thursday 23 June10.45am-13.30pm – (1 week)
Thursday 30 June10.45am-13.30pm – (1 week)
Our partners Blackdog Outdoors are running Kayaking Taster Sessions on the Calder & Hebble Navigation Canal.
During the taster session you will be introduced to Kayaking, and you will learn some basic paddling skills from a fully qualified instructor. You will then take a leisurely paddle down the canal, with the rest of the group and the instructors. This stretch of the canal is beautiful, passing through open countryside and parts of our industrial heritage, with regular sightings of moor hens, swans, geese, and other wildlife. These sessions are a great opportunity to try something new, see some interesting sights and have some fun!
Suitable for all fitness levels and abilities.
Kayaking Taster Sessions – Calderdale
Exploring Printing
Tuesday 14th June 1-3pm 
Calderdale RWC Hub – Street Resource Centre
Join us over three fun sessions as we explore block printing using lino.
On this course you will have the chance to create your own designs, carve them into lino, and produce your own prints.
So join us, along with any ideas you might have, as we take a dive into the creative world of printing!"
Exploring Printing – Face to face at Hope St Halifax
Knitting for Wellbeing Taster
Wednesday 13th July 1-3pm (1 week)
Kirklees Recovery and Wellbeing College – Mirfield
Did you know that knitting can reduce depression and anxiety, boost feelings of wellbeing and help you to cope with pain?!  These are just a few of the many benefits so why not come along, have some creative fun and learn the basics of knitting on this beginners workshop?
In this practical, one-off taster session we will be learning how to cast on and cast off, as well as learning the basic knit and purl stitches. Join us and meet others who are also starting their knitting journey!
Delivered by our partners at Kirklees Success Centre. Yarn and knitting needles will be provided.
If there's enough interest, we are hoping to offer a longer knitting course later in the year, allowing you to develop your skills!
Knitting for Wellbeing Taster – Face to face
If you are new to the College please enrol here
To book a place on a course or to find out more please contact us or visit:
www.calderdalekirkleesrc.nhs.uk/courses/
Covid restrictions – now changed and relaxed at the College
If you attend a face to face course inside a building:
We will provide you with a face mask to wear around the building
You will no longer need to wear a mask once you are seated, but as as always the choice is yours!
We will check your temperature
We will ask you some questions about contact with others and whether you have any symptoms
Please bring your own refreshments and drinks
Lastly, please don't forget we always give a warm welcome and are looking forward to seeing you in person!
Free climbing courses from our partner ROKT…
Our partners, ROKT Climbing Gym, are launching more free climbing courses for our Calderdale and Kirklees Learners. Don't be put off if you have never been climbing before as ROKT climbing courses are suited to beginners. You will have a trained and experienced instructor with you to make sure you are safe and you'll be part of a group.
In addition to bouldering and climbing, you will also get the chance to try yoga and mindfulness and challenge your mental agility and problem solving skills in one of the ROKT 'Escape Rooms'.
Did you know climbing is good for your mental and physical health and it is fun as well!
Tuesday Evening 6pm-7.30pm OR Wednesday Evening 6:30pm-8pm
To register your interest please see the details on our website:
ROKT Climbing – Calderdale and Kirklees Recovery College (calderdalekirkleesrc.nhs.uk)
Other initiatives from local organisations:
The Dewsbury: Your Health in Mind Project in June
This month we're holding a Carers Week Celebration Event on Tuesday 7th June from 10am – 3pm in Crow Nest Park and some brand-new Waheeda's Wellbeing sessions will be running there too, starting on Thursday 9th June. Or why not come to our Café Connections at Cloggs Coffee shop in Dewsbury on Tuesday afternoons from 2-3pm and then stay for a gentle stroll around Dewsbury with Cloggers Walking Group from 3-4pm. And if you're usually busy in the daytime, then come and join us in the evening on Monday 13th June for some Qigong in the Park.
Find lots more FREE outdoor sessions, wellbeing workshops and creative classes here: 
Cycle for Health
For people 18+ with a health physical or mental health problem. Beginners welcome bikes and helmets provided.!
Leeds Road Sports Complex, Huddersfield, HD2
Wednesday 15th June 6pm – 8pm  (12 weekly sessions)
Contact:
01483 904562
Kooth for people aged 18-25
Free, safe and anonymous support for mental Wellbeing
for more info: Home – Kooth
Get Set Goal – Helping you to achieve your wellbeing goals
This is a free service delivered by health care students from the University of Huddersfield. The students are supervised by registered health care professionals. We offer a series of online appointments, of up to 45 minutes each, typically over a 4–6-week period,
focussing on improving your general health and wellbeing.
This service is for members of the public (18+ years of age) who would like support in making positive changes to their lifestyle.
We are currently offering virtual/online and telephone sessions only. There are plans to offer face-to-face sessions soon.
For more information or to book an appointment, please email GetSetGoal@hud.ac.uk
Appointments will generally be offered Monday to Friday, 10:00 – 15:00 (excluding Bank Holidays)
Richmond fellowship online workshops:
Open to everyone aged 18 or over who lives in Kirklees and experiences mental health issues, problems or concerns.
COPING WITH COVID – 2 week workshop starting on the 23rd June 1-3pm offers practical advice and tips on ways to maintain mental wellbeing.
For more information or to book a place please contact:
Karl Jackson-Lander: 07909 993203
email: Karl.Jackson-Lander@richmondfellowship.org.uk
Can you help?
Being Well Together: A health project for Calderdale
We would like you to help us create an important information project for local people about Annual GP Health Checks? You can earn some money by sharing your experiences with us.
We'd like to include people with lived experience of mental health needs and we'd love to talk to you and help us make a film.
We would like to hear your experiences – good and bad about accessing a health check. This might include having a one-off chat with us or by being involved in one of our short creative films. It depends on what you are comfortable with, you won't be under any pressure, but your involvement will be really valued and could make a big difference to other people. You will be paid for your time.
If you or someone you know may be interested or if you would like more information please contact:
Jeff on 07926 978651
Email: jeff.vdg@btinternet.com
Join us on Facebook and Instagram:
C & K Recovery & Wellbeing College | Facebook
https://www.instagram.com/ckrecoveryandwellbeingcollege
Stay safe and reach out
The Recovery & Wellbeing College Team
ckrecovery.wellbeing@swyt.nhs.uk
 07717867911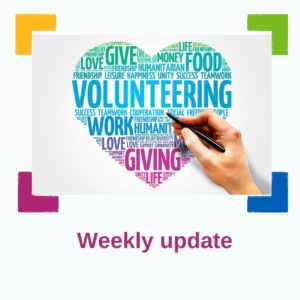 Welcome to the weekly update. Please have a look at our courses on offer. As we come out of the pandemic more courses are taking place in person at Hope...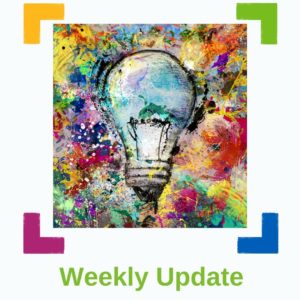 Welcome to the weekly update. We are a creative bunch here in our corner of Yorkshire! Read on to discover some excellent opportunities to get your creative juices going from...