Weekly Update
Welcome to our last weekly update of 2022! It feels to have been another challenging year as we recover from Covid and are now faced with a cost of living crisis and disruption to our daily lives and travel. Since 2020 we started a weekly communication bulletin and its great to get positive feedback about this! We often say we are better together, even when we struggle through the twists and turns of life, somehow it is more bearable when we do so alongside others. It is great that we have a strong community of leaners and volunteers who value our College and support each other.
Read on to see what is on offer in the New Year as we wish you a very merry Christmas and New Year!
Please note we are closed from Thursday 22nd December until Tuesday 3rd January. We won't be able to respond to emails or phone calls during this period.
In case you missed it here is the  December edition of Keeping Connected:
Keeping Connected December 2022 (PDF, 5 MB)
Last chance for the Winter Well-ies Workbook.
Our revised Winter Well-ies Workbook which includes ideas that can help you to save a few pennies over the holidays and through the winter, as well as ideas for boosting your winter wellbeing. If you'd like a copy, we'll post one out to our learners free of charge – all you have to do is email or call us!
Brand New Course!
Mindful Mandalas
Tuesday 7th February 12.30-2.30pm (4 weeks)
Calderdale Recovery and Wellbeing College hub- Hope Street Halifax
No drawing experience is needed. Suitable for beginners or learners that are more experienced. We will show you this deceptively simple drawing technique and explain a little about the history and culture of mandala patterns.
Being creative and using mandala pattern making as a mindfulness activity can improve your health and wellbeing. This will be something you can learn to do at home as a way of staying well and taking a respite from any worries or difficult emotions by being present in the moment. Sara will be facilitating this course.
Courses with spaces:
Mindful Doodles for Carers
Thursday 19th January 1pm-2.30pm (3 weeks)
Online
Being a carer can be hard and we know looking after yourself is not something that always comes naturally. Taking some time out to focus on a mindful and creative activity can be a tonic and help your wellbeing. So come and join us to learn simple, mindful drawing techniques including Neurographica, Mark Making, Repetitive Patterns and Zendoodles alongside other carers. We'll send you all the materials you need.
These are simple and easy to do anytime and can fit into your busy schedules. Drawing is great way to switch off and relax your mind!
Mindful Doodles for Carers online
What the Heck are Archives?
Wednesday 18th January 10-30am-12pm (1 week)
Kirklees Recovery and Wellbeing College hub – Mirfield
Join us for this brand new introductory workshop delivered in partnership with West Yorkshire Archive Service.  You will discover exactly what archives are and how you can use them to unlock the doors of your own family history.  Perhaps you were descended from a knight? Or maybe your family name bears a coat of arms? Archive research can help you find out more about your heritage as well as learning about local history.
What the Heck are Archives? Mirfield
Song Writing
Thursday 12th January 10am-12pm (6 weeks)
Calderdale Recovery and Wellbeing College hub- Hope Street Halifax
Are you a music lover? Would you like to meet new people and collaborate in a creative setting with others? Have you ever fancied having a go at writing your own song? If you answered yes to any of these questions, then this is the course for you!
In this free 6-week course we will explore the basics of song writing and you will have the opportunity to create and play music in a group setting. This course is open to anyone who would like to have a go at writing a song whether you are a complete beginner, or already have some musical abilities and would like to exercise these. You will also have the opportunity to record and keep a copy of your group song at the end of the course.
Song Writing! Hope Street Halifax
Mood and Food
Tuesday 10 January 2023, 1pm – 3pm (2 weeks)
Kirklees Recovery & Wellbeing College hub – Mirfield
During this informal two-week course, delivered by our partners at the Richmond Fellowship, we will look at the links between what we eat and our mental and physical wellbeing.  We will discuss the types of food that can have a positive or negative impact on our mental health, practical ways to start and maintain a balanced eating plan and what to look out for and avoid when reading ingredients.
Managing Depression
Tuesday 10 January 12.30-2.30pm (1 week)
Online
This learning seminar aims to help you understand depression, how it affects you and how you can start to feel better. Designed and facilitated by colleagues from Kirklees Improving Access to Psychological Therapies (IAPT) service alongside a Recovery College volunteer with lived experience of depression, the workshop provides tips and techniques for lifting your mood and breaking the vicious cycle of depression.
Managing Depression – Online with IAPT
Peer Mentoring
Friday 13th January 2023, 10am-1pm
Kirklees Recovery & Wellbeing College hub – Mirfield
In this engaging 7-week face to face course, we'll be exploring what mentoring is and building the skills to become a successful mentor, and to support others.
Do you want to be able to support others as part of your job role and/or volunteering?
Do you want to develop your communication skills?
Do you want to know how to set goals and know when these have been achieved?
Are you aged 19+?
If you answered "yes" to these questions, then this course is for you! Delivered by our partners at Kirklees Success Centre, it will provide you with the essential skills, knowledge and confidence to be an effective mentor.
Write Time for Wellbeing
Monday 16th January 2023, 10am – 12.30pm
Community Links (CLEAR) – Huddersfield
This course was so popular we felt we had no choice but to offer it again! During the course we'll encourage you to use a type of mindfulness, using writing to provide you with the space and time to reflect on your thoughts and feelings in the here and now. This will help boost your mood, raise self-awareness and create feelings of calm and contentment. The activities you'll learn will provide you with tools you can use to help you cope better with the stresses and challenges we face in life.  This enlightening six-week course is kindly delivered by our partners at Kirklees Success Centre.
(Please note due to funding reasons this course is open to Kirklees residents only)
Steps to Success
Wednesday 1st February 2023, 1.00 – 3.30pm (8 weeks)
Kirklees Recovery & Wellbeing College hub – Mirfield
Back by popular demand!  This inspiring eight week course delivered by Kirklees Success Centre introduces us to different strategies we can use to help develop our self-esteem, motivation and plans for the future.  It also looks at ways that we can make changes to our lives, if we so wish, either now or in the weeks, months or years ahead.  This course will help build confidence and teach us how to set realistic goals and empower us to take control of our futures in a positive and enlightening way.
You can see a full list of our upcoming courses by clicking here:
If you are already enrolled with the College, then please get in touch via email or telephone to book on your chosen course or workshop.  There is no need to enrol again.
Email: ckrecovery.wellbeing@swyt.nhs.uk
Telephone: 07717 867911
If you are new to the College please enrol here
Please remember to stay at home if you are unwell or have symptoms of covid!
We will be able to help you remain safe if you are worried about getting infected by covid when you attend.
Courses and other stuff from community organisations:
Night Safety Bus – Huddersfield
Are you, or your daughters, sisters, friends going out on the town anytime soon?  This bus has been introduced specifically to support women, but it is open to anyone who may find themselves in a vulnerable position while enjoying a night out in Huddersfield.  To learn more about this new service visit: Hop on the Night Safety Bus – Kirklees Together
Carers Count
Huddersfield Coffee and Chat groups for unpaid carers
1st Monday of every month, 6.30pm-8pm at Starbucks, Leeds Road Retail Park, Huddersfield, HD1 6PF
2nd Monday of every month, 10.30am-12pm, Lawrence Batley Theatre, Huddersfield, HD1 2SP
4th Monday of every month, 1pm-2.30pm, Lawrence Batley Theatre, Huddersfield, HD1 2SP
Join members of Carers Count team for support and advice, meet other unpaid carers, and enjoy coffee and a chat.
Call 0300 0120231
Upcoming courses from Richmond Fellowship:
These activities are open to everyone aged 18 or over who lives in Kirklees and experiences mental health issues, problems or concerns.
Basic IT, a 4 week course starting on 12th January, (in person, at the Media Centre, Huddersfield) 
This  course will cover the basic skills needed to begin exploring the online world with support from trained staff members. Richmond Fellowship will reimburse you for your bus fare up to £4.50 (day saver) and offer snacks and beverages.
Stress Management, a 2 week course starting 16th January, 1-3pm (online on Zoom)
This course will examine all aspects of how stress can affect us and how it has a negative impact on your mental wellbeing, looking at methods and new ways of thinking that can drastically reduce stress levels in our daily lives.
Confidence to Work, a 6 week course starting on 30th January, 1-3pm (online on Zoom)
This course explores all aspects of getting into employment after being out of work for any length of  time due to poor mental or physical health.
Ways to Wellbeing, a 2 week course starting on 23rd February, 1-3pm (online on Zoom)
This course will cover all aspects of improving and maintaining mental health through practical means that people can use on a daily basis.
To find out more or to book, please contact Karl Jackson-Lander:
phone: 07909 993203  or email: Karl.Jackson-Lander@richmondfellowship.org.uk
Cycle for Health courses – places available in January!
These cycling courses are for adults who would like to improve their mental or physical health, take up a regular activity, and build their fitness and self-esteem.
This month, the following courses still have available spaces – but other dates may also be available, so please get in touch with Cycle for Health at cycleforhealth@cyclinguk.org for more details:
Start date and location
Saturday 21 January (2pm – 4pm) Springs Hall Athletics Track, Halifax
Thursday 26 January (1pm – 3pm) Slaithwaite Fire Station, Slaithwaite
Cost of Living information:
Food and Household Budgeting – Richmond Fellowship
This 2 session workshop (2 hours a week) on zoom will look at how to make the most out of your money when doing your food shopping and how to make your household budget go further. it will also offer advice on energy saving and the support available for people struggling with money issues
STARTING: TUESDAY 24TH JAN 12-2PM ON ZOOM
If you would like to join these workshops or find out more, please contact Karl Jackson-Lander at:
Email: karl.jackson-lander@richmondfellowship.org.uk
Phone: 07909993203
Find a Warm Welcome Space Today
Everyone should have a warm and welcoming Space to go to this winter, which is why our network of community organisations, churches, libraries, businesses and other faith groups across the UK have opened their doors to provide exactly that.
Halifax Community Fridge – Warm Meals every Thursday!
131 Gibbet Street, Halifax
The Halifax Community Fridge provides free food for anyone in the local community who is in need, between 11am and 12.30pm every day.
From 10th November they will also be offering a warm meal for their neighbours in the community, every Thursday afternoon. The meals will be served 30 minutes before sunset every Thursday – can check out their Facebook page for exact times.
https://www.facebook.com/HalifaxCommunityFridge
Call: 07790 758618  
The Bread and Butter Thing
The Bread-and-Butter Thing is a charity which is distributing surplus food from shops, supermarkets and farms to people who need it. They cover several areas of Kirklees including Rawthorpe, Dalton, Deighton, Batley and Chickenley, providing weekly food bags at a fraction of the cost of buying them from the supermarket. Click the link below for more information.
Take five to stop fraud
Take five is a national campaign offering straight-forward, impartial advice that helps prevent email, phone-based and online fraud
Protect yourself from scam and fraudsters by clicking this link:
For information, support and advice on how to beat the cost of living go to your local council pages here:
Money and Wellbeing in Calderdale | Calderdale Council
Cost of living | Kirklees Council
Join us on Facebook and Instagram here:
We hope you have a wonderful Christmas and New Year
The Recovery & Wellbeing College Team
ckrecovery.wellbeing@swyt.nhs.uk
 07717 867911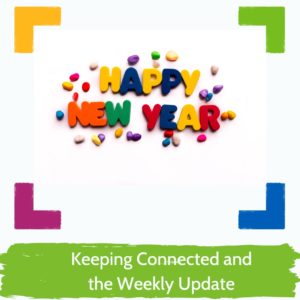 Happy New Year! Welcome to our first edition of Keeping Connected and our weekly update of 2023! We hope you had a good break. This time of year is not...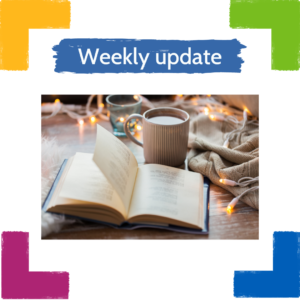 Keeping Connected and the Weekly Update Welcome to the weekly update! Please click the link below to read our festive December edition of Keeping Connected: Keeping Connected December 2022 (PDF,...