Weekly Update
Welcome to the weekly update. Lots in this week's update including information about how you might work for us!
Read on for more course and community offers!
In case you missed it last week! Click below for Keeping Connected:
We are recruiting!
Administration Assistant
We are looking for a dynamic and committed Administration Assistant in Halifax for 20.5 hours a week. Come and join our welcoming team!
£20,270 to £21,318 a year per annum pro rata
Closing date 12th May
We need you! Come and work for us as a Peer Project Worker
We are looking for people with a lived experience of mental health to come and facilitate courses in our college on a sessional basis.
We will be advertising these posts in June. To find out more please book onto one of our find out what it is about online sessions on:
Tuesday 6th June 9.30-10.30am
or
Thursday 8th June 9.00-10.00am
please email us to book on: ckrecovery.wellbeing@swyt.nhs.uk
New College Database
We have upgraded to a new version of our database a few weeks ago. As expected we have had a few bugs and glitches.
We are really sorry if you have had a lot of reminders for courses you have booked onto. This issue has now been resolved by our database service provider.
Thank you for your patience and everyone who has been in contact to tell us about any issues.
Please continue to report any problems as we work hard to get the database up to speed.
Thank you.
Recovery & Wellbeing College Courses
Steps to Success
Kirklees Recovery College, Kirklees Recovery & Wellbeing College, Pathways, Nettleton Rd, Mirfield, WF14 9AQ
Tuesday 9th May 10am-12.30pm (8 weeks)
Please note there is a pre-course session on 25th April!
This ever-popular and inspiring eight-week course delivered by Kirklees Success Centre introduces us to different strategies we can use to help develop our self-esteem, motivation and plans for the future.  It also looks at ways that we can make changes to our lives, if we so wish, either now or in the weeks, months or years ahead.  This course will help build confidence and teach us how to set realistic goals and empower us to take control of our futures in a positive and enlightening way.
The course includes an introductory pre-course session on Tuesday 25th April, 10.30-11.30am. This allows you to meet friendly facilitator, Caroline, and other learners who'll be on the course, as well as complete the Kirklees Success Centre enrolment form before the course begins.
Please note there is a 2 week break during the course (no sessions on 30th May or 6th June), meaning the last session will be on 11th July.
Please be aware that due to funding from Kirklees Success Centre priority will be given to learners living in Kirklees. 
Self-Care for Carers
Kirklees Recovery College, Kirklees Recovery & Wellbeing College, Pathways, Nettleton Rd, Mirfield, WF14 9AQ
Wednesday 10th May 1-3pm  (4 weeks)
Delivered by our partners at Carers Count, this useful and informative four-week course will help you, as a carer to reflect on your role, discover your rights and where you can get support.  Together we will discuss, what self-care is and learn some helpful self-care practices and how we can incorporate these into our busy lives.  Over the weeks, you will have the opportunity to share your own experiences in this friendly and informal setting, with other carers and gain support from each other as well as learning how to improve and maintain a sense of wellbeing.
While this course is planned to be delivered face to face at the Recovery & Wellbeing College in Mirfield, we can offer this online instead should this option be preferred.  Please let us know your preference at the time of booking.
Self-Care for Carers – Face-to-face
BRAND NEW…
Art in the landscape: Leaf Tornado! (Felt-making workshop)
Kirklees Recovery College, Kirklees Recovery & Wellbeing College, Pathways, Nettleton Rd, Mirfield, WF14 9AQ
Monday 22nd May 2023 10.30am – 12.30pm (1 week)
Join us for this creative workshop and learn the ancient art of felt making. Come along and have a go, and be involved in a collaborative art installation for Art in the Landscape, part of Holmfirth Arts Festival, where our work will be displayed in a Community Garden.
In just a few hours, with an explosion of colour and fun, we will create hand felted leaves that will become a Leaf Tornado, picking up on the theme of this year's Holmfirth Arts Festival, 'Forces of Nature'. Our Leaf Tornado will be a symbol of our ever-changing emotions, and the whirlwind and chaos that can sometimes accompany them, whilst also representing the changing seasons as a symbol of renewal, hope, movement, strength, and clearing the debris to start afresh and revitalised!
Our finished leaves will be attached to a metal frame and displayed at New Mill Community Garden during Holmfirth Arts Festival, and then returned to the Recovery & Wellbeing College afterwards.
Art in the landscape: Leaf Tornado (Felt-making)
Write Time for Wellbeing taster
Kirklees Recovery College, Kirklees Recovery & Wellbeing College, Pathways, Nettleton Rd, Mirfield, WF14 9AQ
Monday 12th June 2023 10.30am – 12.30pm (1 week)
Come and join us for this one-off taster session which offers you a chance to try some of the techniques we use in our popular Write Time for Wellbeing course.
During the session we will be involved in a type of mindfulness, using writing to provide the space and time to reflect on our thoughts and feelings in the here and now. This can help boost mood, raise self-awareness and create feelings of calm and contentment, and provide tools we can use to cope better with the stresses and challenges we face in life. A longer Write Time for Wellbeing course is planned for the autumn, watch out for the dates if you enjoy this taster workshop!
Write Time for Wellbeing taster
You can see a full list of our upcoming courses by clicking here: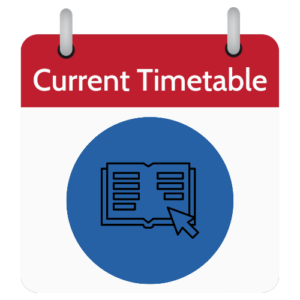 If you are already enrolled with the College, then please get in touch via email or telephone to book on your chosen course or workshop.
There is no need to enrol again.
Email: ckrecovery.wellbeing@swyt.nhs.uk or Telephone: 07717 867911
If you are new to the College please enrol here
Please remember to stay at home if you are unwell or have symptoms of covid!
We will be able to help you remain safe if you are worried about getting infected by covid when you attend.
Courses and other stuff from community organisations:
WOVEN – Growing Colour Together:
This Kirklees project aims to involve local people in creating a district-wide, natural-dye, colour garden. Get involved and 'have a grow,' at any of these free events and workshops:
Hapa Zome Workshop (leaf printing)
15th May  3-5pm  Kirkburton
Hapa Zome is an ancient Japanese art form, based on leaf printing. This practical session will include a short grounding / breathing exercise, mindful walk around the green space, collecting materials for the activity. We will use natural materials to create textile prints and painting samples using the Hapa Zome technique. This session is suitable for adults with a particular focus on inviting women and girls in the community to take part. More info and free tickets are available on Eventbrite:
Dewsbury Town Centre Planting Workshop
2nd June  10am-12pm  Huddersfield
We will be meeting outside Greggs on Foundry street in Dewsbury and will be working directly into the planters there, turning them into small dye gardens. Come and help us transform the empty planters! We will use a range of plants and learn about their colour properties, take away a free growing pack and some seeds so can continue planting beyond the workshop! This session is suitable for adults with a particular focus on inviting women and girls in the community to take part and explore the wellbeing benefits of gardening and textiles. More info and free tickets are available on Eventbrite:
Eventbrite -town-centre-planting-workshop
Foraging Walk for Natural Dyes
24th June  10am-12pm  Huddersfield
The exact starting point of this Huddersfield based session will be confirmed closer to the time, however good walking shoes are recommended as you may wander off the beaten track. As part of this guided walk, you can expect an educational journey, stopping along the way to learn, share and forage. More info and free tickets are available on Eventbrite:
Eventbrite- foraging-walk-for-natural-dyes
For more information about the Growing Colour Together project and a full list of events:
Email: woven@hatchprojects.org.uk
Kirklees Well-Bean Café Service Update
The Well-Bean Café  provides a safe and confidential out of hours service for people in crisis in Kirklees.  From Monday 1st May, the current Dewsbury building is no longer available.
This means that the Kirklees Well-Bean Café will be operating 7 nights a week from our Huddersfield site, which is at Union Bank, Union Bank Yd, New St, Huddersfield, HD1 2BP.
Support may be available for travel to and from the café, please discuss this when making contact.
The café is open to visitors who are:
Aged 18 years and over
Experiencing crisis
Requiring emotional support
Request support from the café by calling 07741 900 395 from 6pm seven days a week.
S2R: Your Health in Mind Dewsbury
Your Health in Mind is a project run by S2R, offering wellbeing activities and drop-ins to help you build social connections and confidence, taking place at different venues in Dewsbury.
This month, they've got drop-in sessions taking place at:
Overthorpe Neighbourhood Nest on Wednesday 10th May from 11am – 2pm
Thornhill Lees Community Centre on Thursday 16th, 23rd and 30th May from 10am – 1pm.
For more information email contact@s2r.org.uk
https://www.s2r.org.uk/dewsbury-your-health-in-mind
In partnership with Creative Minds there are several projects and workshops available over the next few weeks and months, here are just a small selection:-
Song Geet – 9th May 5-6pm a new South Asian Women's Choir for those who may not ordinarily have access to singing and performing opportunities.  This will be held at the Lawrence Batley Theatre in Huddersfield.  Email: Becky@thelbt.org.uk for details.
Cross Cultural Music – this project is for adults who want to explore writing, playing and ultimately performing unique music, whether beginner or experienced musician.  This is available through the Arts for Health CIC in Holmfirth.  For details call: Gary Collins on 07902 228259
Upcoming courses from Richmond Fellowship:
MOOD AND FOOD
18th  May 1-3pm (2 weeks)
will show how food can affect our mental wellbeing in a positive and negative way and general tips on what to eat to improve your mental health.
FOOD AND HOUSEHOLD BUDGETING
29th May 1-3pm (2 weeks)
will offer practical advice and tips on  how to make large savings on your food shop and how to make sure that  your household bills don't cost a fortune .
To find out more or to book, please contact Karl Jackson-Lander:
phone: 07909 993203  or email: Karl.Jackson-Lander@richmondfellowship.org.uk
Home – Kirklees Employment Service
Cost of Living information:
Breathing Space
Breathing Space (aka the Debt Respite Scheme) is a free government scheme to help out those in debt. It stops creditors from adding costs or taking enforcement action for 60 days; enough breathing space to get debt advice and set up a debt solution. There's also a scheme designed specifically for people receiving mental health crisis treatment.
what-is-breathing-space-and-how-can-it-help-me
Together We Can
For tips advice and information on health and cost of living services click this one link:
Halifax Community Fridge – Warm Meals every Thursday!
131 Gibbet Street, Halifax
The Halifax Community Fridge provides free food for anyone in the local community who is in need, between 11am and 12.30pm every day.
From 10th November they will also be offering a warm meal for their neighbours in the community, every Thursday afternoon. The meals will be served 30 minutes before sunset every Thursday – can check out their Facebook page for exact times.
https://www.facebook.com/HalifaxCommunityFridge
Call: 07790 758618  
The Bread and Butter Thing
The Bread-and-Butter Thing is a charity which is distributing surplus food from shops, supermarkets and farms to people who need it. They cover several areas of Kirklees including Rawthorpe, Dalton, Deighton, Batley and Chickenley, providing weekly food bags at a fraction of the cost of buying them from the supermarket. Click the link below for more information.
For information, support and advice on how to beat the cost of living go to your local council pages here:
Money and Wellbeing in Calderdale | Calderdale Council
Cost of living | Kirklees Council
Join us on Facebook and Instagram here:
Have a great time whatever your doing over the coronation bank holiday weekend
The Recovery & Wellbeing College Team
ckrecovery.wellbeing@swyt.nhs.uk
 07717 867911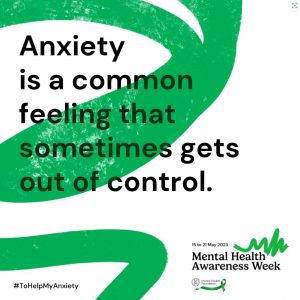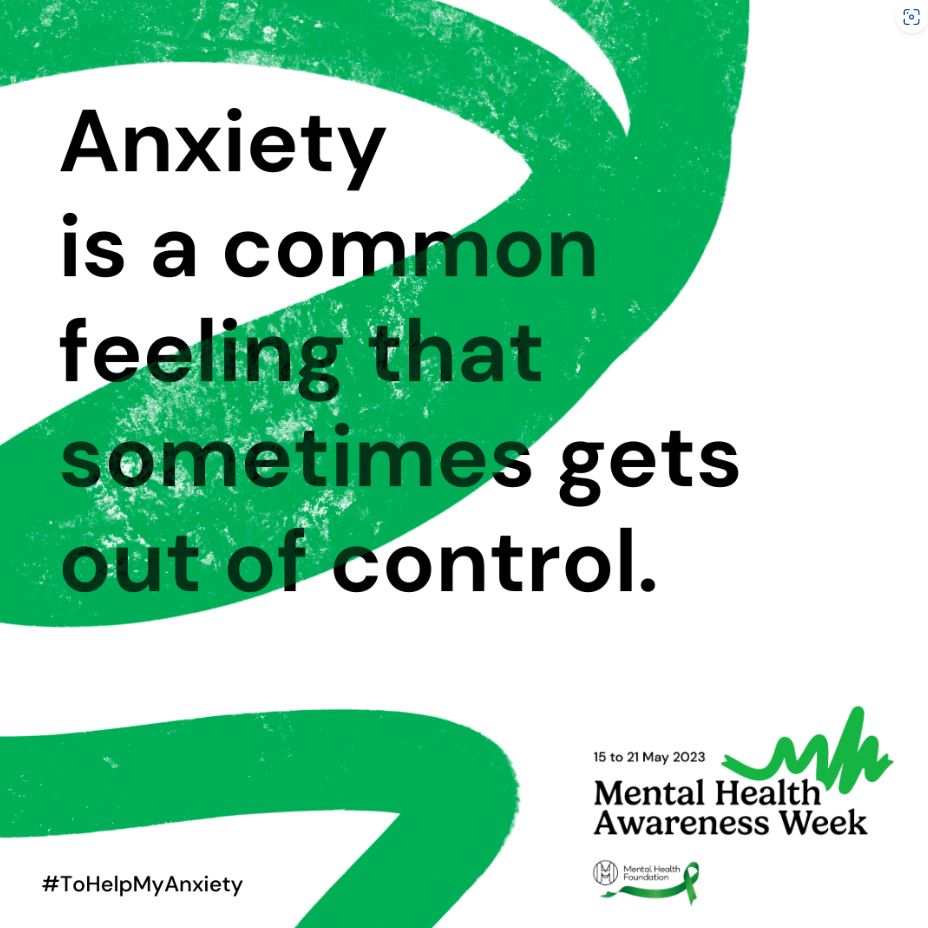 Welcome to a bumper edition of the weekly update. We have a number courses now on offer with spaces available (see below). Next week is Mental Health Awareness week from...
Welcome to Keeping Connected and the weekly update. This months Keeping connected is a must read – with inspiring stories of recovery from Learners, volunteers and friends of our College...