Weekly Update
Welcome to the weekly update where you can find out about upcoming courses at the College, as well as what's available from other services in the community.
We've noticed that more and more people are booking onto our courses and workshops which is great, but it also means they're filling up quickly! So if you see something below that you fancy taking part in you'll have to be quick to secure your place!
Date for your diary – free event:
Music-Making Minds!
Thursday 13th July 2023  2.00 – 3.00 pm
Tolson Museum, Wakefield Road, Moldgreen, Huddersfield, HD5 8DJ
Come and show your support for your fellow learners by coming and joining us for a free live performance of exciting original music written by participants at the Kirklees Recovery College song writing course, supported by Creative Minds.
This is all part of the celebrating Kirklees Year of Music.
It is free and everyone is welcome. To book, simply:
Call: 07717 867911 or email: ckrecovery.wellbeing@swyt.nhs.uk
Recovery & Wellbeing College Courses
Please note we only advertise courses that are new or have spaces below. Please go to our course page on our website for a full listing of our courses.
Last few places…
Monday Funday
Recovery & Wellbeing College, Mirfield 
Monday 3rd July, 1.00pm – 3.00pm
With the summer holidays almost upon us, we think that now is the perfect time to have some fun!  During this one-off INTERACTIVE workshop we will, as a group, play some games just for the sheer enjoyment of it. This session will give you the chance to let your hair down and have a laugh in a safe and informal setting, giving your mood a boost and allowing you to put your everyday worries aside – at least for a couple of hours!
Coming up in July…
Golden Age of Hollywood: Stars of the Silver Screen
Recovery & Wellbeing College, Mirfield 
Wednesday 5th July, 1.00pm – 3.30pm (4 weeks)
Come and join us for the latest instalment of this ever-popular course, where you will be taken back in time to the early 20th Century to learn about the Golden Age of Hollywood!
You will see many famous movie clips containing the biggest stars of the silver screen, such as Bette Davis, Audrey Hepburn, Judy Garland, Fred Astaire, Rita Hayworth and Humphrey Bogart to name but a few.  You will learn how these superstars were controlled by the big powerful Studios, including MGM, Paramount, Warner Bros and 20th Century Fox and how they were able to make or break the actors careers, should the stars step out of line!
Delivered by two of our fab volunteers who have a huge passion for this subject, this fun four-week course provides the chance to learn, relax and escape from the stresses and strains of daily life.
Golden Age of Hollywood: Stars of the Silver Screen
Managing OCD
Online
Tuesday 11th July, 12.30pm – 2.30pm (1 week)
This learning seminar will help you develop your knowledge and awareness of OCD, how OCD affects you and most importantly what you can do to manage it. The session will introduce proven, self-help techniques to teach you the skills to manage your own symptoms and become your own therapist. Delivered by our partners in Kirklees Talking Therapies service, this learning seminar will be facilitated by two friendly psychological wellbeing practitioners.
BRAND NEW…
Wellbeing Walk at Ogden Water
Ogden Water, Main Car Park, Ogden Lane, Keighley Road, Halifax HX2 8YA
Thursday 20th July 11.30am-1.30pm (1 week)
Come along and join us for a relaxing and creative walk around the stunningly beautiful and tranquil setting of Ogden Water, just outside of Halifax! You will be guided on a gentle stroll around the reservoir where you can get in touch with nature and experience a sense of peace whilst enjoying some gentle exercise. We will be providing some creative activities during the walk where you will get a chance to do some photography and make some nature mandalas. We look forward to welcoming you on the day!
Ogden water has paths and is relatively flat, with some small hills. The walk will be approximately 1 mile. We feel that this will be suitable for people with low to moderate fitness abilities. There are paths that lead out in to hilly/wooded areas for individuals who would like to do a more challenging walk.
The M Word: Menopause Awareness
Online
Wednesday 26th July 6.00-7.00pm
This learning seminar will help you develop your knowledge and awareness of the menopause; the symptoms, how it may affect you and, most importantly what you can do to manage it.  During this one-off online workshop, delivered by a qualified Health & Wellbeing Practitioner and in partnership with Henpicked, we will discuss the perimenopause, post menopause and everything in between to help you on your own unique journey during this stage of life.  Information will also be shared about how and where you can access support.  This session is open to people of all genders to enable better understanding of the menopause and how to support those going through it.
This course is available to learners from Calderdale and Kirklees
The M Word: Menopause Awareness online
Lino Printing Taster
Recovery & Wellbeing College, Mirfield 
Tuesday 25th July, 1pm – 3pm (1 week)
Join us for this one-off session as together, we take a look at printing.  You will learn about different techniques and colour mixing before having a go at printing yourself.  You will be able to use a variety of tools and materials to create a variety of textures and patterns.
Go Fish! (Beginners Course)
Hillhouse, HD9 6QR
Thursday 10th August 4.00-7.00pm (8 weeks)
Fishing is a fun, social and inclusive activity that has proven health benefits.  This free 8-week angling course gives learners the opportunity to escape the daily demands of life by being in nature, away from the world of technology and the chance to learn a new skill.  Learners will discover the equipment and techniques most commonly used in the pursuit of freshwater fish.  Delivered by a social enterprise that specialises in outdoor activities, Eden Forest CIC will introduce you to a sport that may transform your life!  At the very least it will provide you with the chance to have a laugh, create memories, make new friends, and maybe, just maybe catch a few fish!  This course is suitable for beginners and is delivered by qualified, licensed, experienced coaches and all equipment is provided.
You can see a full list of our upcoming courses by clicking here: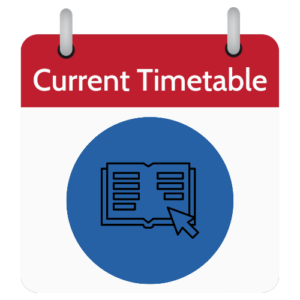 If you are already enrolled with the College, then please get in touch via email or telephone to book on your chosen course or workshop.
There is no need to enrol again.
Email: ckrecovery.wellbeing@swyt.nhs.uk or Telephone: 07717 867911
If you are new to the College please enrol here
Please remember to stay at home if you are unwell or have symptoms of covid!
We will be able to help you remain safe if you are worried about getting infected by covid when you attend.
Courses and other stuff from community organisations:
Have your say on mental health services in Kirklees
Kirklees council want you to have your say about commissioned services for people with mental health.
Visit: https://online1.snapsurveys.com/mhservices to help them identify future needs & improvements.
New website for parents and carers supporting someone with Autism
There is a new national Autism website that has been set up by nine leading not-for-profit organisations in the UK and commissioned by the NHSE that offers parents and carers of autistic people easy access to autism education, training and support.
Autism Central for Parents and Carers | Autism Central
S2R The Dewsbury: Your Health in Mind project is back!
This month sessions are taking place in Dewsbury South, East and West wards at: Cloggs Coffee Shop and Westborough Methodist Church every Wednesday, at Dewsbury Library and St. Paulinus Parochial Hall every Friday and at Thornhill Lees Community Centre on both Tuesdays and Fridays.
No need to book, just turn up on the day. Children must be accompanied by a parent/guardian.
To look at the full programme of activities and events form S2R this month click the link below:
Cancer Care Consultation
Healthwatch Wakefield and the West Yorkshire Cancer Alliance want to know your views about non-surgical cancer care, for example chemotherapy, to help shape and improve services in the future. They are running engagement sessions with refreshments and everyone is welcome. The sessions will be held at the following venues in Calderdale and Kirklees:
Kirklees – Birstall Community Centre, WF17, Monday 31 July 10.30-12.30pm
https://www.eventbrite.co.uk/e/community-engagement-session-non-surgical-cancer-care-tickets-634703875377
Calderdale – Brighouse Library, HD6, Friday 18 August 10.30-12.30pm
https://www.eventbrite.co.uk/e/community-engagement-session-non-surgical-cancer-care-tickets-634703153217
Email: enquiries@healthwatchwakefields.co.uk
Tel: 01924 787 379
Free Rhythm Stick Drumming Sessions
Rhythm Stick is offering free group drumming sessions for all adults and children with special needs. These sessions are loud and very hands on!
6th, 13th, 20th, 27th July at 1.30pm
Sensory World, Old Westgate, Dewsbury, WF13 1NB
Call Sensory World to book your place. Tel: 07801 065589
Richmond Fellowship
Stress Management online
10th July 1-3pm
Examines all aspects of how Stress can affect us and how it has a negative impact on your mental
wellbeing, looking at methods and new ways of thinking that can drastically reduce stress levels in our
daily lives.
Self-esteem and Resilience online
13th July 1-3pm
Examines what self-esteem and resilience is, how it affects us, and how we can build and maintain
positive self-esteem for ourselves.
Ways to Wellbeing
The Branch at The Jubilee Centre, Huddersfield
7th July 1-3pm
Explores all aspects of improving and maintaining mental health through practical means that people
can use daily.
Mood and Food online
21st July 1-3pm
Explores how food can affect our mental wellbeing in a positive and negative way and general tips on
what to eat to improve your mental health.
For more information or to book a place please contact:
Karl Jackson-Lander:
Mobile: 07909 993203
Email: Karl.Jackson-Lander@richmondfellowship.org.uk
Huddersfield Office: The Media Centre, 7 Northumberland St, HD1 1RL
Dewsbury Office: Connect Housing: 21 Bond Street, Dewsbury, WF13 1AX
Cycle for Health
New  Cycle for Health | Cycling UK course aims to improve health and wellbeing through instructor led cycle training and led rides for 2 hours each week over 8 consecutive weeks.
To view and book all courses please use our new Cycle for Health Eventbrite page. We've designed the Eventbrite order form to allow referral partners to book on behalf of others. Priority will be given to people booked via a referral partner.
People experiencing health and wellbeing challenges who are not linked to a support organisation can also use Eventbrite to book onto a course.
We will continue to add more courses to Eventbrite in the coming weeks and update you via email but please click on Follow at the bottom of the above Eventbrite page to stay updated. We'll also be sharing via our Cycling UK Yorkshire and the Humber Facebook.
If you'd like any help using Eventbrite to book for yourself or someone you support, or you'd like to book a course entirely for you organisation, please contact us directly.
Cycle for Health Project Team
Cycling UK
Direct Line: 01483 904562
Email: cycleforhealth@cyclinguk.org
Web: cyclinguk.org
WOVEN Foraging Walk for Natural Dyes
24th June  10am-12pm  Huddersfield
The exact starting point of this Huddersfield based session will be confirmed closer to the time, however good walking shoes are recommended as you may wander off the beaten track. As part of this guided walk, you can expect an educational journey, stopping along the way to learn, share and forage. More info and free tickets are available on Eventbrite:
Eventbrite- foraging-walk-for-natural-dyes
For more information about the Growing Colour Together project and a full list of events:
Email: woven@hatchprojects.org.uk
Speak Their Name – Kirklees Suicide and Bereavement Memorial Quilt Roadshow:
The Kirklees Suicide Memorial and Bereavement Quilt Roadshow is a travelling exhibition of memorial quilts made by family members and friends of those who have either died by suicide or due to other reasons. Each quilt is a unique and personal tribute, filled with memories and messages of love and hope. The roadshow aims to bring together people in Kirklees to share lived experiences, help reduce the stigma, encourage conversations and reduce isolation of those bereaved. It will be making stops at several venues in Kirklees, where you can drop-in for free, view the quilts and meet others affected by bereavement.
Huddersfield Sikh Temple, Prospect Street, Springwood, Huddersfield
Meltham Carlile Institute, Huddersfield Road, Meltham
Trinity Methodist Church, Community Rooms, Trinity Street, Mirfield
Jamia Masjid Ghausia Mosque, 73 Victoria Road, Lockwood, Huddersfield
Dewsbury Library, Railway Street, Dewsbury
6 July 10am – 7.30pm
7 July 9.30am – 5pm
For more information: Speak Their Name Suicide Memorial Quilt Roadshow Tour Kirklees, Brian Jackson House, Huddersfield, June 13 2023 | AllEvents.in
Community Conversations. Help prevent deaths by suicide
Leeds Mind are wanting to find out more about people's experience of asking for help with their mental health
What worked for you? What didn't? Was anything missing?
Answers will be anonymised and conversations will go into a report that will make recommendations for changes in care, to prevent death by suicide.
Conversations are 1 to 1 or in a group, hosted by volunteers.
Want to get involved?
Contact Arlie for more information on 07976921776 or arlie.haslam@leedsmind.org.uk
Cost of Living information:
We have added a new section to our resources page about where you can find help with the cost of living.
This is where you will find links to websites and workbooks that can provide help and advice with money, debt and staying warm.
Cost of Living Information – Calderdale and Kirklees
Energy Bill Support Vouchers – deadline 30th June for prepayment meters
The Energy Bills Support Scheme gave a £400 grant to households to help pay for energy bills last winter. Those with a pre-payment meter may have received the grant in the form of vouchers. These vouchers will need to be redeemed (at a top-up point such as a local PayPoint store or Post Office) before they expire on 30th June.
Those with a pre-payment meter who haven't received their vouchers, are unsure of how to redeem them, or need a voucher to be reissued should contact their energy supplier. Any lost, missing or expired vouchers can be reissued but they must be redeemed before 30th June.
More info at government/news/claim-your-energy-voucher
Join us on Facebook and Instagram here:
Have a great weekend!
The Recovery & Wellbeing College Team
ckrecovery.wellbeing@swyt.nhs.uk
 07717 867911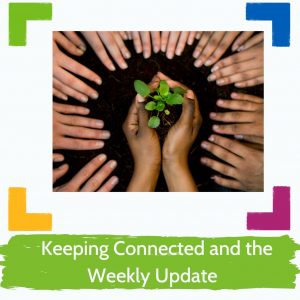 Welcome to Keeping Connected and the weekly update. It is great to make connections with people and we love it when those connections blossom into friendships and life opportunities. Do...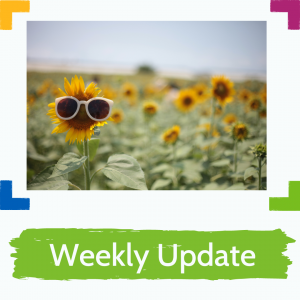 We hope you've been staying cool in the heat this week! Welcome to the weekly update where you can find out about upcoming courses at the College, as well as...