Keeping Connected and the Weekly Update
Welcome to Keeping Connected and the weekly update.
We have brand new courses starting soon in Kirklees and Calderdale, so please read on below!
Do remember to call us if you have anxiety about attending so we can find a way to help you that puts you at ease. We will always make sure there is someone to meet, greet and welcome you at the first session and especially if it is at a community venue!
In this months Keeping Connected…
Meet our new Administrator (Andrew)
Find out about how Yoga can help your mental and physical health
Tips on being physically active
How food affects your mood
An inspiring article "Someone like me" – Geraldine  explains about living with Bi-polar
World Mental Health Day 10th October
Every year we celebrate World Mental Health Day on 10 October. The theme for 2023, set by the World Foundation of Mental Health, is 'Mental health is a universal human right'.  
World Mental Health Day is about raising awareness of mental health and driving positive change for everyone's mental health.
It's also a chance to talk about mental health, how we need to look after it, and how important it is to get help if you are struggling.
In celebration of World Mental Health Day 2023 the Working Together Better Partnership are working with Handmade Productions to host a Community Lantern Event in the centre of Dewsbury
Come make some Lanterns!
Join us to make lanterns to display and use at the Parade!
Tuesday 3rd October 3.30pm – 5pm
The Media Centre, Huddersfield.
*Materials provided Free of Charge!*
Join us at The Parade!
Tuesday 10th October 2023 4.30pm – 8pm
Outside Dewsbury Town Hall
Information stalls
Free Festival Face Glitter
Giant Lantern Puppets
Arts and Crafts Activities
Food
Please feel free to bring your own handheld lanterns or 'lights' to join in the event.
*No toilets provided on site*
For more information contact CLEAR on 01924 465054
College Courses on offer:
Brand New…
Handmade Doodle Books
Hope Street Resource Centre, Hope Street Halifax HX1 5DW
Monday 6th November 10.30am-12.30pm (6 weeks)
Please note the change of venue on 27th November to Artworks for the remainder of the course. Details on how to get there and meet will be provided on the course.
This brand-new course has been inspired by our popular and well received Mindful Doodles course. You will have the opportunity to create a collection of simple handmade books, filled with colourful patterns. No previous drawing experience is required and as always will be delivered in a gentle, friendly environment.
All course materials and resources are provided free of charge!
This course is great as a mindfulness activity taking you away from negative thoughts, worries and focusing your attention on the present moment.
We will run the second half of the course at Artworks, who have activities on offer to inspire your artistic talents should you wish to continue your creative journey.
This face-to-face course will be facilitated by our well-liked Creative Practitioner duo Sarah and Sara.
We would love you to come and join us so please book on asap!
 Please note the change of venue on 27th November to Artworks for the remainder of the course. Details on how to get there and meet will be provided on the course.
Wellbeing Toolkit
Hope Street Resource Centre, Hope Street Halifax HX1 5DW
Thursday 9th November 12.30-3.00pm (5 weeks)
This  course is designed to help you recognise the importance of practicing self-care, finding balance in your life and discovering your own personal wellness tools to help you live life well.  We will do this using practical creative activities, fun and group discussion.  During the course we will look at positive and negative thoughts and their impact.  We will discuss simple tools and strategies to help you deal with the highs and lows of life. Throughout the course you will develop a personal wellbeing toolkit, by the end of the course you will be armed with your own unique wellness activities and tools.
Wellbeing Toolkit – Calderdale
Digital Skills for Beginners
Kirklees Recovery College, Kirklees Recovery & Wellbeing College, Pathways, Nettleton Rd, Mirfield, WF14 9AQ
Thursday 9th November 10.30am-12.30pm (6 weeks)
With more reliance on digital technology to access information, communicate, shop, bank and be able to do everyday things, it is easy to be left behind!
We have been given access to a new course that will help you gain some skills and confidence using your digital device be it a computer, laptop or smartphone. We will take you through the very basics and make sure you know how to stay safe and secure online. Laptops will be provided, but feel free to bring in your own devices (smart phone, tablets etc).
The course will be taken at a gentle pace where no question is a silly question.
Please note that this course has been produced and will be evaluated by York University. They and we are keen to see if this course will be a good way to help other gain digital skills. We will need your consent to take part in this. Further details will be provided prior to the course.
Mindfulness
Online
Thursday 19th October 11.00am-12.00 (8 weeks)
Mindfulness is a life skill we can all learn. It involves the ability to become aware of what is happening in the present moment, rather than being on automatic pilot, without worrying or judging. Being mindful provides us with the opportunity to respond to difficult events and situations in new ways. This 8 week online course using MS Teams, looks at the origins of mindfulness, core practices and its potential to be used to combat stress. Together, we will explore the various tools and techniques used, to gain a better understanding of mindfulness and its purpose.
This course aims to help you manage everyday stress and anxiety which can improve both your quality of life and  relationships. This can help you become more resilient and able to move forward with your life goals.
Steps to Success
Online
Monday 2 October 2023 at 6.30pm – 8.30pm (8 weeks)
This ever-popular and inspiring course delivered by Kirklees Success Centre introduces us to different strategies we can use to help develop our self-esteem, motivation and plans for the future.  It also looks at ways that we can make changes to our lives, if we so wish, either now or in the weeks, months or years ahead.  This course will help build confidence and teach us how to set realistic goals and empower us to take control of our futures in a positive and enlightening way.
Go Fish! (Intermediate course)
Hillhouse, HD9 6QR
Tuesday 3rd October 2.00-5.00pm
This fab eight week course is for those who have previously experienced the fun, social and inclusive activity that is fishing!  Whether you consider yourself a beginner or are more experienced you will have the opportunity to expand your knowledge and adapt what you have already learnt about angling.  Over the sessions you will be able to get comfortable with your own techniques, will learn how to consider both the weather and the environment and how to use these to the best advantage in the pursuit of a good catch!  You will also have the chance to try potentially new techniques.  This course is suitable for those who have attended the previous Go Fish Beginners course through the College or for those who have some knowledge of angling but would like to gain more confidence and experience.  All equipment provided.
This course will take place at Hill House in Honley, Huddersfield but there may be the opportunity to fish in other waters across the district.
Go Fish! (Intermediate course)
Weight Off Your Mind
Kirklees Recovery College, Kirklees Recovery & Wellbeing College, Pathways, Nettleton Rd, Mirfield, WF14 9AQ
Wednesday 4th October 10.00am-12.30pm (1 week)
In this supportive workshop, Caroline from our partners at Kirklees Success Centre will help you to understand why we may sometimes turn to binge eating, and eating for comfort, when facing challenging emotions.  You will learn tools to help you to get control over this type of eating by changing your mindset and building motivation for positive change. The activities in this workshop are designed to help you gain control over what you eat, instead of the desire to eat controlling you!
Please bring a favourite drink or snack to the session for one of the activities – this can be anything, but preferably something you consider a treat.
Please note this session is not suitable for anyone currently experiencing anorexia or bulimia, nor anyone recovering from these issues.
Creative Wellbeing Walks
Ogden Water, Main Car Park, Ogden Lane, Keighley Road, Halifax HX2 8YA
Thursday 5th October 11.30am-2.30pm
Shibden Park
Thursday 12th October 11.30am -2.30pm
Sowerby Bridge Canal, Sowerby Bridge Canal
Thursday 19th October 11.30am -2.30pm
Manor Heath Park, Manor Heath Park, Halifax
Thursday 16th October 11.30am -2.30pm
Come with us (Mick and Jess) to enjoy the great outdoors and walk in beautiful tranquil settings across Calderdale. This will include Ogden water, Manor Heath Park, Sowerby Bridge Canal and Shibden Park. We will also introduce you to some creative activities during the walking sessions. This will include arts and crafts, photography and music. Please join us on our wellbeing adventure and learn some new ways to boost your mood.
The walk will be gentle and designed for beginners with breaks for creative activities just remember to  bring a packed lunch and appropriate clothing and footwear for the weather.
Creative Wellbeing Walks – Calderdale
Self-Care for Carers
Online
Wednesday 1st November 1.30-3.30pm (4 weeks)
Delivered by our partners at Carers Count, this useful and informative four-week course will help you, as a carer to reflect on your role, discover your rights and where you can get support.  Together we will discuss, what self-care is and learn some helpful self-care practices and how we can incorporate these into our busy lives.  Over the weeks, you will have the opportunity to share your own experiences in this friendly and informal setting, with other carers and gain support from each other as well as learning how to improve and maintain a sense of wellbeing.
Please note that due to funding this course is for carers residing in Kirklees only.
Self-Care for Carers – Online (Kirklees)
You can see a full list of our upcoming courses here: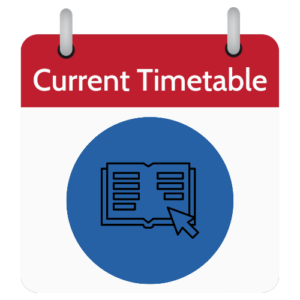 Please remember that if you are already enrolled with the College, there is no need to enrol again.  Just get in touch via email or telephone to book on your chosen course or workshop.
Email: ckrecovery.wellbeing@swyt.nhs.uk or Telephone: 07717 867911
If you are new to the College please enrol here
Please remember to stay at home if you are unwell or have symptoms of Covid
Other Community Offers:
Cycle for Health
Booking is now open for our free October Cycle for Health course at Princess Mary Stadium- Spen.
Referrals and self-referrals for this course can be made through Eventbrite.
Details are also available to share via our Facebook page.
Cycle for Health Project Team
Cycling UK
Direct Line: 01483 904562
Email: cycleforhealth@cyclinguk.org
Web: cyclinguk.org

Friendship Café, Mirfield
Feeling lonely or isolated? Need a bit of company? Why not join like-minded people at Mirfield Library once a month for a cuppa, a piece of cake and a good old chat?
First Friday of every month at Mirfield Library, 10.30am – 12pm.
https://www.facebook.com/DewsburySoroptimists
Healthy Minds, Calderdale
Healthy Minds offers a range of free support for anybody who lives or works in Calderdale. You don't need to be referred, just get in touch with the relevant worker beforehand to join a group or activity.
Healthy Minds provides a range of services including drop-in sessions, peer support groups, Walks for Wellbeing and welfare rights information.
See their What's On calendar for details of current groups and events. Information about how to join a group or session is included in individual event descriptions:
Healthy Minds What's On Calendar
Cost of Living Information:
Click the link below to find links to websites and workbooks that can provide help and advice with money, debt and the cost of living.
Cost of Living Information – Calderdale and Kirklees
Follow us on our socials here:
We hope you have a great weekend
The Recovery & Wellbeing College Team
ckrecovery.wellbeing@swyt.nhs.uk
 07717 867911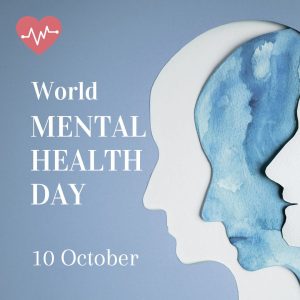 Welcome to the weekly update. We have spaces on a few courses so please read below and book on! Why not make the best of the weather and join in...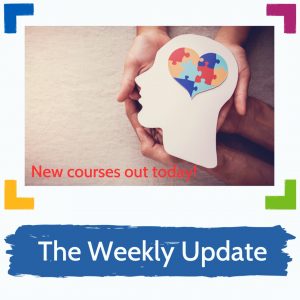 Welcome to the weekly update. We have brand new courses starting in November in both Kirklees and Calderdale – so do take a look, it's only just over a month...