Keeping Connected and the weekly update
Welcome to  keeping connected and the weekly update. Don't forget to put your clocks forward an hour this Saturday! You might have an hour less in bed but you will have lighter evenings to enjoy!
Please click below for the link to our monthly publication:
Money on your mind?
Many of us will be worried about the cost of living and the impact on our wellbeing and mental health. Have money problems, or are struggling to cope with growing debts, do you know where to turn to for help and support? Click here for more information and support put together by our friends at S2R:
Money on Your Mind | S2R Create Space
Speak Their Name Project Memorial Quilt
Karen Sykes, founder of the Yorkshire 'Speak Their Name' project, said: "As a wife and mum bereaved to suicide, I know too well that the journey of bereavement is isolating and complex, and it leaves you trying to navigate and deal with really tough and difficult emotions. You are often isolated and struggle with your grief. We believe that the quilt project is unique as it allows something positive to come from such tragedy and it's a beautiful way to be part of something that will be a lasting piece of precious art."
The College is privileged and honoured to be hosting some sessions over the next month so bereaved family and friends can join this project, remember loved ones and break the stigma around suicide. Please let people know who may benefit from this project.
Click the link below to find out more
Speak Their Name – online introduction session
Your Opinion Matters – Thank you! (Just in case you missed last weeks "thank you!")
A big thank you to all of you who have filled out our survey and attended the workshops "Your Opinion Matters". We had some really positive feedback and constructive and helpful comments about ways in which we could improve! Our Steering Group met yesterday to consider the key messages and themes from this work. We will get back to you in the next few weeks to let you know what plans and changes we will make based on your feedback. Thank you once again.
Places on our Steering Group
We have 2 learner representative spaces on our steering group. This group meets about 4 times a year to make decisions and plans for the College. It has representation from learners, volunteers, staff and partner organisations.
If you are passionate about our College and want to see it grow and develop please get in touch so Matt can meet with you to tell you more and see if this is right for you!
ckrecovery.wellbeing@swyt.nhs.uk
 07717867911
C & K Recovery and Wellbeing College courses
Click below to have a browse at our full collection of courses:
Speak Their Name Project Memorial Quilt (for family and friends bereaved by suicide)
Monday 4 April 10.30-11.30am (1 week)
Come and join us for an online 1 hour introduction session. The Yorkshire Speak Their Name Suicide Memorial Quilt Project has been founded by people with a lived experience of bereavement by suicide and supports others bereaved in the same way. The  project has been inspired by the Speak Their Name Greater Manchester (GM) Suicide Memorial Quilt 2020. Please have a look at this short and inspiring film  https://www.youtube.com/watch?v=9eNCSZ-9kzs
The project vision is to create a Yorkshire Speak Their Name Suicide Memorial Quilt that will create a lasting beautiful memory of loved ones who have died to suicide.
Speak Their Name – online introduction session
If you  want to get involved you can book onto both or either session at:
Mirfield or Halifax on the 25th and 28th April. Click below for details:
Speak Their Name – in person session – Calderdale and Kirklees
For more information the project email: yorkshirespeaktheirname@gmail.com
Follow on Twitter @Yorkshire_STN and we have a closed Facebook group 'Yorkshire Speak Their Name Quilt Group'
Exploring Printing – Face to face
Tuesday 5th April 1-3pm (4 weeks until 26th April)
Join us over four fun sessions as we get crafty and look at printing onto different materials. On this course you will learn how to design your own patterns and create two types of printing plates, which we will use to print onto both paper and fabric.
Cotton tote bags will be provided, so just bring yourself, and any ideas you might have, as we take a dive into the creative world of printing!
Managing Stress with IAPT
Thursday 14th April 12.30-2.30pm (1 Week)
This learning seminar will help you develop your knowledge and awareness of stress, how stress affects you and most importantly what you can do to manage it. The session will be facilitated by two friendly psychological wellbeing practitioners and it will introduce self-help techniques such as relaxation, problem solving and challenging negative thoughts, helping you to learn skills to manage your own symptoms and become your own therapist.
Steps to Success – face to face
Tuesday 3rd May 1-3.30pm (8 Weeks)
Back by popular demand!  This inspiring eight week course delivered by Kirklees Success Centre introduces us to different strategies we can use to help develop our self-esteem, motivation and plans for the future.  It also looks at ways that we can make changes to our lives, if we so wish, either now or in the weeks, months or years ahead.  This course will help build confidence and teach us how to set realistic goals and empower us to take control of our futures in a positive and enlightening way.
Steps to Success – face to face Kirklees
To book a place on a course or to find out more please contact us or visit:
www.calderdalekirkleesrc.nhs.uk/courses/
Free climbing courses from our partner ROKT…
Our partners, ROKT Climbing Gym, are launching more free climbing courses for our Calderdale and Kirklees Learners. Don't be put off if you have never been climbing before as ROKT climbing courses are suited to beginners. You will have a trained and experienced instructor with you to make sure you are safe and you'll be part of a group.
In addition to bouldering and climbing, you will also get the chance to try yoga and mindfulness and challenge your mental agility and problem solving skills in one of the ROKT 'Escape Rooms'.
Did you know climbing is good for your mental and physical health and it is fun as well!
Tuesday Evening 6pm-7.30pm OR Wednesday Evening 6:30pm-8pm
To register your interest please see the details on our website:
ROKT Climbing – Calderdale and Kirklees Recovery College (calderdalekirkleesrc.nhs.uk)
Covid restrictions
If you attend a face to face course inside a building you will need to wear a face mask provided by us, have your temperature checked and where possible do a lateral flow test before attending. We always will give you a warm welcome even if you can't see our welcoming smiles!
You can find out about the latest changes by reading the Principals letter here
Other initiatives from local organisations:
Richmond fellowship online workshops:
Open to everyone aged 18 or over who lives in Kirklees and experiences mental health issues, problems or concerns.
STRESS MANAGEMENT- 2 week workshop starts on the 1st April between 1-3pm  looking at methods and new ways of thinking that can drastically reduce stress levels in our daily lives.
CONFIDENCE TO WORK -This extremely popular 6 week workshop starts on 25th April
COPING WITH COVID – 2 week workshop starting on the 23rd June 1-3pm offers practical advice and tips on ways to maintain mental wellbeing
SELF ESTEEM AND RESILIENCE – 2 week workshop that starts on the 4th April between 1-3pm will show how to improve and maintain healthy levels of self worth and resilience to bounce back from life's difficulties.
ASSERTIVENESS AND COMMUNICATION – 2 workshops that start on the 28th April 1-3pm will explore assertiveness skills and developing better communication skills.
For more information or to book a place please contact:
Karl Jackson-Lander: 07909 993203
email: Karl.Jackson-Lander@richmondfellowship.org.uk
Free online courses from WEA
Making Crotchet Jewellery: Tuesday 26 April, 2.15pm – 4.15pm for four weeks. In this online course students will make some beautiful crochet jewellery, learning a few techniques to create earrings, necklaces and bracelets using fine thread and hooks, add beads and create some unique and very wearable jewellery. Course reference: C3679858
To enrol please quote the correct course reference, either online at enrolonline.wea.org.uk or by ringing 0300 303 3464.
And finally….
Men's Talk Digital would like to invite you to help us celebrate 12 months of film making!
Men's Talk is CLEAR's creative advocacy project for men – using theatre and film making to reduce stigma around mental health and encourage men's talk. The men will be hosting a "Showreel" event where they will share some of the films they have made and talk about their journey with Men's Talk.
Thursday 26th April 2.30pm
Union, 9 Wellington Rd, Dewsbury, WF13 1HF
Union is a 5 minute walk from Dewsbury Railway Station – where there is also car parking.
Popcorn supplied!!
Join us on Facebook and Instagram:
C & K Recovery & Wellbeing College | Facebook
https://www.instagram.com/ckrecoveryandwellbeingcollege
Stay safe and reach out and don't forget about putting your clocks forward on Saturday night
The Recovery & Wellbeing College Team
ckrecovery.wellbeing@swyt.nhs.uk
 07717867911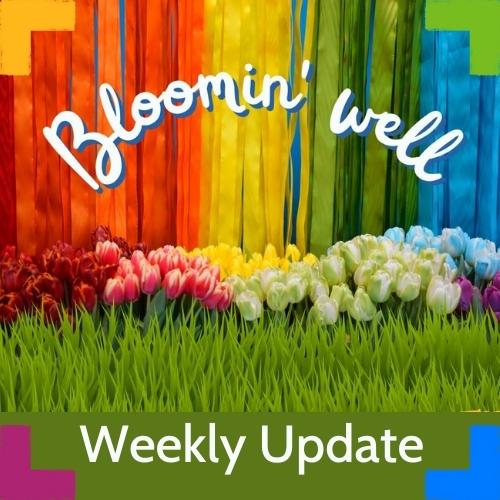 Welcome to the weekly update and welcome to our new set of Spring courses – Bloomin' Well! Here at the RWC we believe that being well is different for each...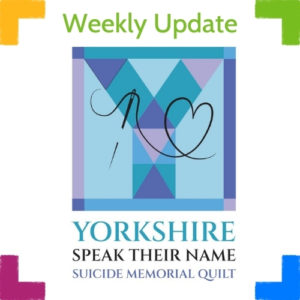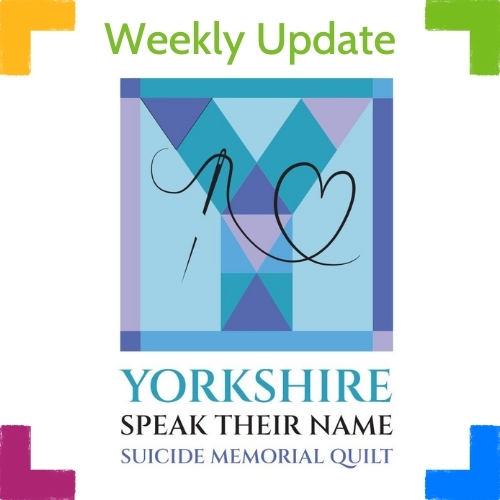 Welcome to the weekly update. You will have to be quick to book on to the last few spaces of courses starting next week! We have fishing, drumming and a...