Weekly update
Welcome to the weekly update. Here you can find out what is on offer from our College and other community organisations as well as some other useful information and offers of support.
We have a number of blogs written by our leaners, volunteers and staff about issues that have affected them. These topics include anxiety over the lifting of restrictions, the menopause and even the experience of being bereaved by suicide. We all struggle with life's challenges! It is good to know you re not alone.  Click the link below to find out more:
If you have something important to say please get in touch!
For all available courses ….  View all courses
Up and coming courses
BRAND NEW COURSE!
Walkie-Talkie (Halifax)
This is an all ability walking group that will give you opportunity to get out and about and start to meet others again. It is a fantastic way for you to get some fresh air, meet others, build your confidence…and you may even find interesting places that you didn't know existed! Walks will initially be short in length, starting from Halifax town centre and very gradually increase in length, dependent on needs and interests. All walks will adhere to current safety precautions and guidelines – but that won't stop us having some fun along the way.
Starts: Thursday 20 May 11am – 12:30pm for 6 weeks
Mindfulness…
…is a life skill we can all learn. It involves the ability to become aware of what is happening in the present moment, rather than
being on automatic pilot, without worrying or judging. Being mindful provides us with the opportunity to respond to difficult events and situations in new ways. This 8 week online course using MS Teams, looks at the origins of mindfulness, core practices and its potential to be used to combat stress. Together, we will explore the various tools and techniques used, to gain a better understanding of mindfulness and
its purpose.
This course is open for all Calderdale and Kirklees learners (please note a change of date).
Starts: Tuesday 4 May 11am-12pm for 8 weeks
Quiet the Mind: The Practice of Meditation
Are you always on the go; continually having somewhere to be and something to do? Do you struggle to switch off and give your brain a well-deserved break? If so, this might be the course for you. This interesting introduction to meditation will, over four consecutive weeks, teach you some of the history and facts about meditation, the reasons to meditate and how this practice can help us to live in the present moment and experience comfort and stillness. You will learn how to meditate using a variety of techniques and as a group will discuss "The Power Of Now".
You will receive a printed workbook, accompanying reading around Meditation practice and access to the weekly MS Teams meeting.
Starts: Tuesday 4 May 1.30-3pm for 4 weeks
Quiet the Mind: The Practice of Meditation
Just to get you in the mood – why not try out our guided meditations here:
Bird Sanctuary         https://youtu.be/scztwVNVcdY
Woodland Walk        https://youtu.be/dN7JxAaXQs8
Accepting Change
Change is a necessary and inevitable part of our daily lives.  How we view and respond to these changes has a direct link to our emotional resilience.  The way we deal with each change we face will be different, dependent on size, frequency and impact with lots of factors, including our health and wellbeing influencing how we approach it.
Join us on this short course as we explore change, how we respond to it, the reasons why we can resist it and what makes change easier and more positive.
A workbook will be emailed to you along with joining instructions. Let us know if you would like one sending through the post.
Starts: Wednesday 5 May 1-3pm for 2 weeks
Everyday Stress
For those that give too much: Everyday stress
Life can feel pretty relentless at times.  There are always things to do, responsibilities to oversee and people to please.  At times we can go to bed cross with ourselves for not getting enough done in the day and vowing that we'll do so much more tomorrow.
In this informal workshop we'll hit our own 'pause button' and explore our own personal stressors and their impact on us.  We will consider what helps to reduce our levels of stress and explore ways of introducing more peace into our lives.
A workbook will be emailed to you along with joining instructions. Let us know if you would like one sending through the post.
Starts: Friday 14 May 10-2 for 2 weeks
To book a place or to find out more please contact us or visit: www.calderdalekirkleesrc.nhs.uk/courses/
Course from other organisations:
LAST CHANCE TO JOIN:
Dare to Dream
As we move towards coming out of lockdown this is an opportunity to review and reflect on your plans for the future. Whether you're considering employment, changing jobs, self-employment, volunteering, study or a combination this course will give you the opportunity to develop some goals and an action plan.
 Want more information before you commit?
Email helen.kerr@kirklees.gov.uk
Otherwise enrol online here with the course code FL2021020:
https://my.kirklees.gov.uk/service/Schools_and_education___Kirklees_Council_Learner_Enrolment_Form_2020_2021
Starts: Friday 30 April 10am-12pm for 5 weeks
Upcoming courses from Richmond Fellowship
Volunteer Training Taster workshop
This new 2 week workshop starting on the 7th of June between 1-3pm will explore all the basic necessary skills and information that you will need if you are considering the exciting and reward-ing world of volunteering.
Stress Management
This 2 week workshop starts on the 19th of April between 1-3pm and will examine all aspects of how Stress can affect us and have a negative impact on your mental wellbeing and the methods and new ways of thinking that can drastically reduce stress levels in our daily lives.
Mood and Food
This new two week workshop that starts on the 29th of April 1-3pm will show how food can affect our mental wellbeing in a positive and negative way and general tips on what to eat to improve your mental health
For more information or to book a place please contact:
Karl Jackson-Lander on 07909 993203
email: Karl.Jackson-Lander@richmondfellowship.org.uk
Huddersfield Office: 21 Old Leeds Road, Huddersfield, HD1 1SG
Connect Housing: 21 Bond Street, Dewsbury, WF13 1AX
Request more information and self-refer here:
https://www.richmondfellowship.org.uk/yorkshire/kirklees-employment-service/
Good Footing: Step Forward
1-2-1 Wellbeing Walks now available in the Colne Valley
If you're struggling with isolation, your mental health or just need to get moving more?
Why not sign up to Good Footing's 6 week walking for wellbeing programme
Click here for more details:
https://www.goodfooting.co.uk/
M.E.N. Move Enjoy Network
M.E.N. (Move Enjoy Network) are now in a position to take referrals for their new men's mental health walking groups for men in North Kirklees.  They have 6 people per group and can take referrals. Sessions will be within the Batley Bulldogs Stadium.  The first group will start Thursday 1st April around 10.30am, for men aged 30+ who want to take some steps towards improving their wellbeing. Please share this with anyone who is working with people who might benefit.
BULLDOGS COMMUNITY TEAM – Batley Bulldogs
Dewsbury: Your Health in Mind
This project is here to reinvigorate you and your community by helping you to access and enjoy the amazing, green open spaces in your area. We can introduce you to a range of activities you can take part in that will boost your physical, emotional
and social wellbeing. Click here for details
DEWSBURY: YOUR HEALTH IN MIND | S2R Create Space
Email: Contact@s2r.org.uk
Enquiries: 07933353487
BEWARE OF SCAMS!!! Please click here for more information of how to protect yourself.
Please don't forget to join in the chatter on Facebook and Instagram:
C & K Recovery & Wellbeing College | Facebook
https://www.instagram.com/ckrecoveryandwellbeingcollege
Stay safe, reach out and have a great weekend
The Recovery & Wellbeing College Team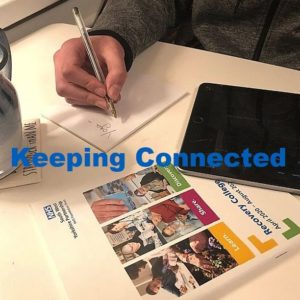 Welcome to Keeping-Connected and the weekly update. Keeping Connected is one year old today! Keeping-Connected-30-April-2021-1.pdf Carry on reading to find out about brand-new courses, not to mention other stuff happening in...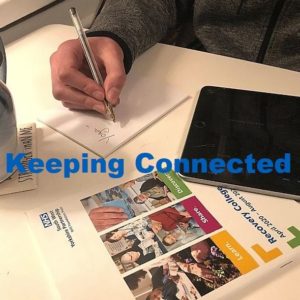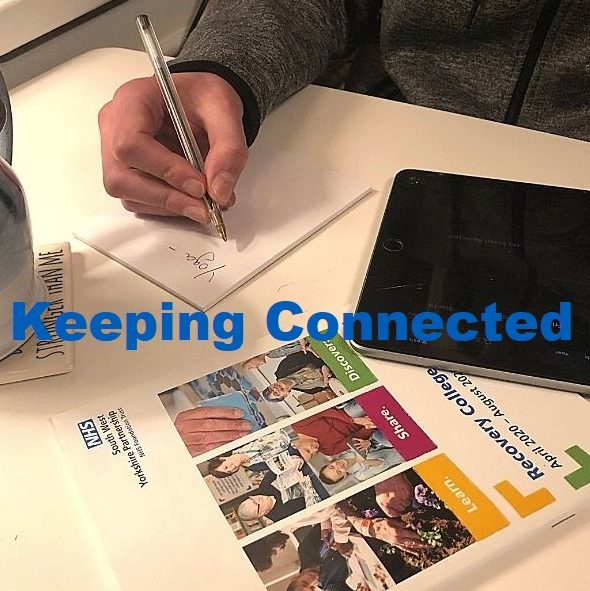 Welcome to Keeping-Connected and the weekly update. Here you can find out what is on offer from our College and other community organisations as well as some other useful information and...