Weekly update
Welcome to the weekly update. Find out about brand-new courses, not to mention other stuff happening in your community.
We believe that by sharing our experiences of life and its challenges we help others find the strength and resilience to get through tough times. Please have a look on our blog page here:
Please feel free to share your life lessons with us by emailing us at:
ckrecovery.wellbeing@swyt.nhs.uk
Next week is mental health awareness week! The theme is around nature.
Nature is our great untapped resource for a mentally healthy future.
To find out more:
https://www.mentalhealth.org.uk/campaigns/mental-health-awareness-week
We would love to see your photos! So look out on our Instagram and Facebook accounts for sharing!
Carry on reading to find out about brand-new courses, not to mention other stuff happening in your community.
Up and coming courses
BRAND NEW COURSES!
Finding the musical me!
Join Maddie Morris Folk Young Musician of the year 2019 on a musical journey.
In this 5-week course you will discover your own musical self. Find out how music can help keep you well and increase your resilience. You will also have a chance to write your own lyrics, design your own album cover and explore the creative world of music. You do not need any experience to join, just an open mind ready to play!
Starts: Monday 7th June 1.30 – 2:30pm for 5 weeks
Dewsbury Heritage Walk
On this fact-filled tour you will discover some of the wonderful historic buildings of Dewsbury.  During this gentle stroll you will find out about the Cloth Hall Mills that produced the famous shoddy and mungo and other places of interest.  So come and check out the architectural heritage of the industrial age.
Starts: Wednesday 2nd June 10.30am – 12pm
Huddersfield Heritage Walk
 Local history plays an important part in developing a sense of pride and belonging in a community.  Why not join us to discover some of Huddersfield's past that might just surprise you!  From magnificent old demolished buildings to tragic mill fires not to mention the majestic buildings and symbols still to be seen around the town.
Starts: Wednesday 30th June 10.30 am – 12pm
Only the Lonely
Feelings of loneliness and social isolation are unfortunately all too common in our communities and indeed across the world.  The impact of these can have a real detrimental impact on the people it affects so this three week course aims to help learners combat feelings of loneliness and to build and develop strong social connections.  Over MS Teams we will discuss the difference between feeling lonely and being socially isolated, will learn strategies to enable us to feel content in our own company and create an individual plan to help keep us socially connected.  All learners will receive a printed workbook in the post to work through as well as having the option to attend the three MS Team sessions.
Starts: Tuesday 8 June 10.30-11.45am
To book a place or to find out more please contact us or visit: www.calderdalekirkleesrc.nhs.uk/courses/
Are you wanting to get a little fitter and active?
Why not ask for a free printed edition Magazine Let's Get Physical produced by our very own Volunteers and staff 
Lets-get-physical-magazine-ISSUE-3
Just email or call  us to have this posted to you!
Tel: 07717 867911
Email: ckrecovery.wellbeing@swyt.nhs.uk
Course from other organisations:
Upcoming courses from Richmond Fellowship
Confidence to Work – May
Volunteer Training Taster – June
Assertiveness and Communication – June
Request more information and self-refer here:
https://www.richmondfellowship.org.uk/yorkshire/kirklees-employment-service/
Good Footing: Step Forward
1-2-1 Wellbeing Walks now available in the Colne Valley. If you're struggling with isolation, your mental health or just need to get moving more? Why not sign up to Good Footing's 6 week walking for wellbeing programme
Click here for more details: https://www.goodfooting.co.uk/
M.E.N. Move Enjoy Network
M.E.N. (Move Enjoy Network) are now in a position to take referrals for their new men's mental health walking groups for men in North Kirklees.  They have 6 people per group and can take referrals. Sessions will be within the Batley Bulldogs Stadium.  The first group will start Thursday 1st April around 10.30am, for men aged 30+ who want to take some steps towards improving their wellbeing. Please share this with anyone who is working with people who might benefit.
BULLDOGS COMMUNITY TEAM – Batley Bulldogs
Dewsbury: Your Health in Mind
This project is here to reinvigorate you and your community by helping you to access and enjoy the amazing, green open spaces in your area. We can introduce you to a range of activities you can take part in that will boost your physical, emotional
and social wellbeing. Click here for details
DEWSBURY: YOUR HEALTH IN MIND | S2R Create Space
Email: Contact@s2r.org.uk
Enquiries: 07933353487
Find out what else S2R are up to here:
Please don't forget to join in the chatter on Facebook and Instagram:
C & K Recovery & Wellbeing College | Facebook
https://www.instagram.com/ckrecoveryandwellbeingcollege
Stay safe, reach out and have a great weekend
The Recovery & Wellbeing College Team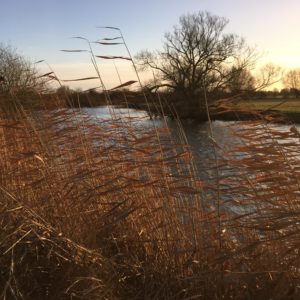 "Connecting with nature" - this weeks theme for Mental Health Awareness Week. We hope you have dodged the showers to just do that! Read here for all available courses and more from our local community.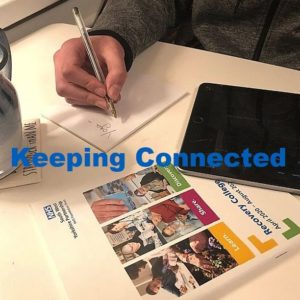 Welcome to Keeping-Connected and the weekly update. Keeping Connected is one year old today! Keeping-Connected-30-April-2021-1.pdf Carry on reading to find out about brand-new courses, not to mention other stuff happening in...