Weekly update
Find out about available courses, not to mention other stuff happening in your community.
Welcome to the weekly update!
Well done to everyone who took part in the Wellness Toolkit course! (See the featured image with this post) Learning ways to stay well and be well is what this College is all about. It was great to hear that the learners on the course learnt from each other as much as from the tutors!
Another wellness tool to use is music – interested to know more then sign up for Finding the musical me!
Up and coming courses
 Finding the musical me!
Join Maddie Morris Folk Young Musician of the year 2019 on a musical journey.
In this 5-week course you will discover your own musical self. Find out how music can help keep you well and increase your resilience. You will also have a chance to write your own lyrics, design your own album cover and explore the creative world of music. You do not need any experience to join, just an open mind ready to play!
Starts: Monday 7th June 1.30 – 2:30pm for 5 weeks
See one of Maddie's performances here:
Dewsbury Heritage Walk
On this fact-filled tour you will discover some of the wonderful historic buildings of Dewsbury.  During this gentle stroll you will find out about the Cloth Hall Mills that produced the famous shoddy and mungo and other places of interest.  So come and check out the architectural heritage of the industrial age.
Starts: Wednesday 2nd June 10.30am – 12pm
Huddersfield Heritage Walk
Local history plays an important part in developing a sense of pride and belonging in a community.  Why not join us to discover some of Huddersfield's past that might just surprise you!  From magnificent old demolished buildings to tragic mill fires not to mention the majestic buildings and symbols still to be seen around the town.
Starts: Wednesday 30th June 10.30 am – 12pm
Only the Lonely
Feelings of loneliness and social isolation are unfortunately all too common in our communities and indeed across the world.  The impact of these can have a real detrimental impact on the people it affects so this three week course aims to help learners combat feelings of loneliness and to build and develop strong social connections.  Over MS Teams we will discuss the difference between feeling lonely and being socially isolated, will learn strategies to enable us to feel content in our own company and create an individual plan to help keep us socially connected.  All learners will receive a printed workbook in the post to work through.
Starts: Tuesday 8 June 10.30-11.45am
BRAND NEW COURSE!
Yes You Can!
Do you struggle to find your 'get up and go' some days? Having the motivation to do the things we need and want to do is really important for our wellbeing. This fun and interactive four-week course will explore some of the brain systems involved in motivation, using these to provide practical tools and tips for getting up and getting yourself going!
Starts: Wednesday 30 June 2.00-3.15pm
(Please note there will a one week gap in this course. The last session of the course will be on 28th July not the 21st July)
To book a place or to find out more please contact us or visit: www.calderdalekirkleesrc.nhs.uk/courses/
Are you wanting to get a little fitter and active?
Why not ask for a free printed edition Magazine Let's Get Physical produced by our very own Volunteers and staff
Lets-get-physical-magazine-ISSUE-3
Just email or call  us to have this posted to you for free!
Tel: 07717 867911
Email: ckrecovery.wellbeing@swyt.nhs.uk
Courses from other organisations:
Mentoring for Health and Wellbeing (with Jane)
Do you want to be able to support others as part of your job role and/or volunteering? Do you want to develop your communication skills? Do you want to know how to set goals and know when these have been achieved? Then consider becoming a mentor.
This course will lead onto volunteering alongside a qualified ESOL tutor supporting the delivery of English classes. Provision will be on building language skills (speaking, listening and reading and writing), and knowledge and confidence to engage in the local community. This is a great opportunity to build your skills and make a difference in the community. After the course we offer further support as you settle into your role.
Starts: Friday  18 June 10am-12pm
Email helen.kerr@kirklees.gov.uk to be contacted by the tutor!
Otherwise enrol online here with the course code: FL2021019 https://my.kirklees.gov.uk/service/Schools_and_education___Kirklees_Council_Learner_Enrolment_Form_2020_2021
Information Resource Survey
Kirklees Council is working in partnership with other community organizations to produce an information resource.
This first quick survey will  gather some initial views.   We have had some really valuable feedback so far but would like more!  We would  love to hear what you think. It's vital that this work is shaped by you!
The online form will take around 5 mins –  It's anonymous and it's very quick!
Please respond by 26th May 2021
Please also feel free to share with your contacts (work, family, friends etc.)
https://kirklees.connecttosupport.org/s4s/WhereILive/Council?pageId=5475
Dewsbury: Your Health in Mind
This project is here to reinvigorate you and your community by helping you to access and enjoy the amazing, green open spaces in your area. We can introduce you to a range of activities you can take part in that will boost your physical, emotional
and social wellbeing. Click here for details
DEWSBURY: YOUR HEALTH IN MIND | S2R Create Space
Email: Contact@s2r.org.uk
Enquiries: 07933353487
Find out what else S2R are up to here:
M.E.N. Move Enjoy Network
M.E.N. (Move Enjoy Network) are taking referrals for their new men's mental health walking groups for men in North Kirklees.  For men aged 30+ who want to take some steps towards improving their wellbeing. They have 6 people per group  Sessions will be within the Batley Bulldogs Stadium.
Brand new Tuesday evening group
Thursday group 10.30am
Please share this with anyone who is working with people who might benefit.
Any questions can be answered by contacting Jon on 07793 933311
BULLDOGS COMMUNITY TEAM – Batley Bulldogs
And finally…
Why not be part of some Mental Health research:
Take part in the world's largest research study in depression & anxiety.
The research aims to investigate genetic risk factors in individuals who have been treated for, or been diagnosed with, depression and/or anxiety. Participants will sign up to an online platform through the GLAD website https://gladstudy.org.uk or contact Lisa.Horner@nhs.net to find out more.
Please don't forget to join in the chatter on Facebook and Instagram:
C & K Recovery & Wellbeing College | Facebook
https://www.instagram.com/ckrecoveryandwellbeingcollege
Stay safe, reach out and have a great weekend
The Recovery & Wellbeing College Team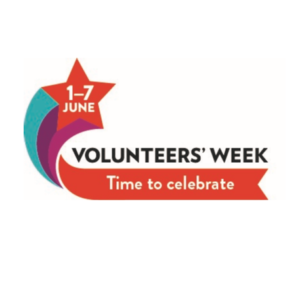 Find out about available courses, not to mention other stuff happening in your community. Welcome to Keeping Connected and the weekly update! Keeping-Connected-28-May-2021.pdf It is volunteers week from the 1st-7th...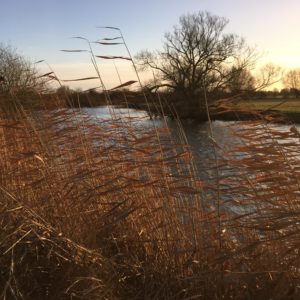 "Connecting with nature" - this weeks theme for Mental Health Awareness Week. We hope you have dodged the showers to just do that! Read here for all available courses and more from our local community.