Weekly update
Read on to learn about how the Recovery College and others are celebrating volunteers this week and carers next week, plus news of courses and other events happening in your community.
Welcome to the weekly update!
As we mentioned last time, it is Volunteers Week, which provides a perfect platform for giving another huge shout out and heartfelt thanks to all our wonderful Recovery College volunteers! Did you know that many of our volunteers started out as learners on their own recovery journey? One of the wonderful things about working at the College is the opportunity to work with and learn from volunteers who are full of skills, inspiration and creativity! They co-produce and co-facilitate our courses, contribute to the running and development of the College and provide expertise to help staff and support learners. The College simply could not achieve all the positive things we do without our volunteers, so thank you to each and every one for all you do!
Up and coming courses
Only the Lonely
Feelings of loneliness and social isolation are unfortunately all too common in our communities and indeed across the world.  The impact of these can have a real detrimental impact on the people it affects so this three week course aims to help learners combat feelings of loneliness and to build and develop strong social connections.  Over MS Teams we will discuss the difference between feeling lonely and being socially isolated, will learn strategies to enable us to feel content in our own company and create an individual plan to help keep us socially connected.  All learners will receive a printed workbook in the post to work through.
Starts: Tuesday 8 June 10.30-11.45am
Huddersfield Heritage Walk
Local history plays an important part in developing a sense of pride and belonging in a community.  Why not join us to discover some of Huddersfield's past that might just surprise you!  From magnificent old demolished buildings to tragic mill fires not to mention the majestic buildings and symbols still to be seen around the town.
Starts: Wednesday 30th June 10.30am–12pm
Yes You Can!
Do you struggle to find your 'get up and go' some days? Having the motivation to do the things we need and want to do is really important for our wellbeing. This fun and interactive four-week course will explore some of the brain systems involved in motivation, using these to provide practical tools and tips for getting up and getting yourself going!
Starts: Wednesday 30 June 2.00-3.15pm
(Please note there will a one week gap in this course. The last session of the course will be on 28th July not the 21st July)
To book a place or to find out more please contact us or visit: www.calderdalekirkleesrc.nhs.uk/courses/
Courses and events from other organisations:
Carers Week, 7-13th June
Next week is Carers Week, an annual campaign to raise awareness of caring, highlight the challenges unpaid carers face and recognise the contribution they make to families and communities. Maybe you have caring responsibilities for someone who depends on you? If so, then there are a range of events and activities locally that you may want to take part in:
SWYT NHS Trust Free Online Worry Management workshop for carers
This is a wellbeing workshop for any unpaid carer, friend or family member of an adult that is receiving support under South West Yorkshire NHS Foundation Trust services. The workshop will focus on "Worry Management" and will be hosted by Jessica Clough, Psychological Wellbeing Practitioner with Kirklees IAPT. Carers obviously often worry lots about their loved ones when unwell but continue to worry about the prospect of relapse and what may happen in the future. It is hoped that this free workshop may help support you with this and dealing with those worries.
Monday 7th June, 1-2pm on MS Teams:   Click here to join the meeting
SWYT Carers Week Online Event, Monday 7th June:
10am-11am: staff from SWYT and Carers Count will be talking about carers week, sharing stories, answering questions and introducing a programme of events.
11am-12pm – Young Carers: there will be a presentation by Sylvia Shatwell, Service Manager of Barnado's Young Carers Project. Sometimes young carers can be invisible and are often not identified but they need support to ensure they are able to help their loved ones whilst looking after their own physical and mental health. This event will explore the new Young Carers App and other support available.
Monday 7th June, 10am-12pm on MS Teams:  Click here to join the meeting
Making Space and SWYT Carers Picnic, Manor Heath Park
An informal chance to meet other carers for a free picnic in the park. Food will be provided, but please bring along your own chair and blanket. Please book in advance.
Wednesday 9th June, 12-2pm
Contact: Theresa 07813342856, Louise 07815493439 or Natasha 07815493442 to book and to discuss any food allergies or preferences.
Other events and initiatives:
Free WOW Taster Courses by Calderdale Active Learning (CAL)
CAL are offering Weekends of Wellbeing for all Calderdale residents. This is a programme of  FREE courses that will be fun, practical and inspiring!
Preparation for work
Health and wellbeing
Languages for life
Culture and creativity
Digital skills
Family learning
Find out more by clicking here:
https://www.calderdale.gov.uk/v2/residents/education-and-learning/adult-learning
Courses will run on Fridays, Saturdays or Mondays at Heath, Free School Lane, HX2 1PS, between June 7th and July 16th.
Contact: 01422 392820 if you need any help enrolling.
Wellbeing Huddersfield
Nursing students from the University of Huddersfield would like to invite Huddersfield residents (over 18 years old) to participate in 'Wellbeing Huddersfield'. The service is designed to help you set goals and take action to improve your health and wellbeing. Through the service you will be offered a series of three or four online appointments over three to four weeks. At each appointment you will meet two student nurses (or one student nurse and their supervisor) via Microsoft Teams to chat about your health and wellbeing. After your final appointment the student nurses will write a summary report to send to you about your goals and the actions undertaken or being planned.
Email: hhs-wbhudd@hud.ac.uk
Appointments will be offered Monday to Friday, 9am to 4pm between Monday 7th June and Friday 2nd July.
Positive Minds: Mental health support for young people in Kirklees seeking employment
This is a new programme offering employment and wellbeing support to people in Kirklees aged between 15 and 24 who struggle with their mental health. The programme aims to help young people develop new skills, prepare for and gain employment, and uncover their potential.
For more information go to: www.worksbetter.co.uk
Contact: 01484 221000 and ask for Works Better.
And finally…
Have your say about how NHS Health Checks in will be delivered in future
Healthwatch Kirklees are running a couple of focus groups in partnership with Kirklees Wellness Service.  They will be asking people to tell them their views on NHS health checks and what they think to the proposed new ideas for how the checks will be delivered in Kirklees.  Please see link below for further information and to book onto the focus groups.
Free NHS health checks for people aged 40-74 – Healthwatch Kirklees
Next focus group: Friday 11th June, 10.30am-12.00 noon on Zoom
Please don't forget to join in the chatter on Facebook and Instagram:
C & K Recovery & Wellbeing College | Facebook
https://www.instagram.com/ckrecoveryandwellbeingcollege
Stay safe, reach out and have a great weekend
The Recovery & Wellbeing College Team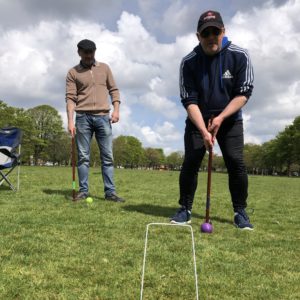 Welcome to the weekly update with information on courses up and coming as well as some useful and interesting community opportunities and information. Marking Volunteers Week we have been celebrating...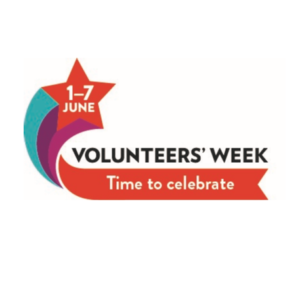 Find out about available courses, not to mention other stuff happening in your community. Welcome to Keeping Connected and the weekly update! Keeping-Connected-28-May-2021.pdf It is volunteers week from the 1st-7th...