Keeping Connected and the weekly update
Welcome to the Christmas edition of Keeping Connected and the weekly update.
What ever you are doing we wish you a merry Christmas! from all the team at the Recovery & Wellbeing College
Keeping Connected December 2021
PLEASE NOTE WE ARE CLOSED AND WILL NOT BE TAKNG PHONE CALLS OR RESPONDING TO EMAILS FROM 23RD DECEMBER UNTIL 4TH JANUARY
We are recruiting…
for a full-time admin worker to work with us in our College based in Mirfield (Kikrlees)
Administration Officer (jobs.nhs.uk)
Please share with your contacts.
This means we are saying goodbye to Helen our current Admin worker who is sadly leaving us. The local authority is re-structuring its teams and this means Helen is not able to continue to work for the College. Helen has been simply amazing! We are not sure when she will be leaving us…. so we have her for a bit longer yet!
Winter Wellies Workbook
Do you want to thrive this winter, rather than just survive? If so, we have a Winter Well-ies Workbook which includes practical tips to help you manage your finances, money saving tips for the festive season and beyond, activities and games to keep you entertained as well as suggestions to keep you well throughout the winter months.
To receive your free workbook please contact us via phone or email and we will post one out to you for you to complete at home in your own time. Available now to anyone enrolled with the College.
New courses starting in January.
We know that the festive period and new year can be a difficult time for many so please book now on to some courses to help you through the winter!
Click below and have a browse at our full collection of Winter Well-ies courses to help you through the winter months:
Covid restrictions and guidance at the College – has not changed!
Following the governments announcement of tighter restrictions  we wanted to reassure you that our procedures at the college will remain for all face to face courses. We will be operating the same set of measures we have been using this year which include social distancing, the wearing of face masks and other hygiene measures. As always we will give you a warm welcome and ask a few questions as well as take your temperature!
Please read here for further information: Principal Letter – Covid Restrictions
and/or view our short film here: What to expect when attending the Kirklees hub
We are in the process of re-opening face to face courses at Hope Street Halifax in the new year – so watch this space!
Please note our procedures around covid may change subject to government and NHS guidance. This may effect our face to face course offer. Please bear with us if this is the case.
C & K Recovery and Wellbeing College courses
Please click the link below to view all our courses and book on asap so you don't miss out!
LAST FEW PLACES…
Drawing for Wellbeing: Zendoodles
Monday 10 January 1-230pm online 6 weeks
Drawing for Wellbeing, Zendoodles, can be studied as a stand-alone course or as an opportunity to follow on from our very popular Drawing for Wellbeing Mandalas course.
Our blended learning format is suited to both beginners and those with more experience and will be delivered in a gentle, inspiring way. As a learner, you will have the option to work both individually using the printed workbook and supplied art materials as well as interacting with a group via weekly MS Teams meetings.
Over 6 weekly sessions tutors will gradually introduce you to a series of guided, step-by-step activities that explore simple doodle patterns, repeat patterns, freeform Zendoodling and Zendoodle illustration. If you're looking for relaxing, fun ways to develop your creative skills, then this could be the course for you!
Splash of colour
Wednesday 19 January 1-3pm (1week)
Greet 2022 with a Splash of Colour by joining us for a one-off creative workshop featuring the humble welly boot!Learn upcycling and repurposing techniques, get inventive with embellishments and paint on this unusual canvas. This online workshop is a relaxed, project-focused format that will hopefully inspire lots of other ways to use the ideas and tips covered – sign up with a friend, things are better in pairs…
Being Heard: a course for carers
Wednesday 12 January 1030am-12.30pm (1 week)
Having a caring role for a family member or friend with a mental health condition can be really tough. You may not know what help to ask for, how to ask or who to ask. This short course will help you get your voice heard when you care for someone, learning how to have your own needs listened to as well as speaking up for the person you care for.
With input from a carer with real life experience, an expert in carer advocacy and representation from the local authority and mental health trust, come along for information on Carers' rights, speaking up and looking after your own wellbeing.
Women Get Moving
Tuesday 11 January 1.15-2.30pm (3 weeks)
Ladies – do you need to find ways to get a bit more active? Has exercising become more difficult for you due to illness or disability? Do you want to work off some festive excess after the holidays?! If so, why not come along to one (or more!) of our fun and gentle (and Covid-safe) workout sessions run by our partners at S2R? Each session will provide you with some simple exercises to get you moving while having a laugh with other women!
Women Get Moving! – face to face Kirklees Hub
Stillness- Nature is a Teacher
Starts: Tuesday 11 January 1-2.30pm (1 week)
Greenhead Park in Huddersfield
In this short, one-off session you will discover the stillness of nature. This will help you find peace, calmness, wholeness and a renewed sense of connection to the natural world. It will be an opportunity to practice a simple meditation technique in nature and socialise with others. There will also be a short mindfulness walk (weather permitting). It has been proven that meditation has great benefits for mental and physical health, and taking the meditation practice outside can help you find a stress free way of experiencing life.
Stillness – Nature is a Teacher – Greenhead Park
To book a place on a course or to find out more please contact us or visit:
www.calderdalekirkleesrc.nhs.uk/courses/
Other initiatives from local organisations:
Dewsbury: Your Health in Mind (S2R/Create Space)
This month we'll be running some festive Crafts and Nature sessions at Chickenley Community Centre, and some gentle Wednesday Wanderers sessions in Earlsheaton Park. We will also be teaching skills like shelter building, foraging and compass reading in our Outdoor Skills and Nature Confidence sessions at Boothroyd Academy. Or why not join our brand-new Lees Holm Creatives sessions from 11am – 1pm on Mondays at Thornhill Lees Community Centre and make yourself a fabulous winter wreath or learn some creative cake and biscuit decorating skills that will make your baking pop!
Take a look at our latest Dewsbury: Your Health in Mind Schedule below and email: contact@s2r.org.uk or call/text 07895 510 433 to book your place on a session
Ravensthorpe Community Centre
Free Adult & Children Fitness, Healthy Eating and Arts & Craft Classes available during the December term holiday from Monday 20 December at Ravensthorpe Community Centre.  To book your place telephone: 01924 510030 or email: info@rccl.org
Richmond Fellowship – Stress Management online course
This 2 session workshop will look at all aspects of the causes and symptoms of stress and practical methods to reduce the impact on our physical and mental wellbeing and enable people to live a healthier and happier life.
For more information or to book a place please contact:
Karl Jackson-Lander on 07909 993203
or email: Karl.Jackson-Lander@richmondfellowship.org.uk
Join us on Facebook and Instagram:
C & K Recovery & Wellbeing College | Facebook
https://www.instagram.com/ckrecoveryandwellbeingcollege
 Stay safe, reach out and have a great Christmas and New Year
The Recovery & Wellbeing College Team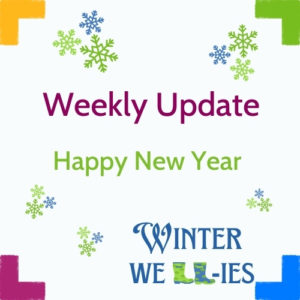 Welcome to the first weekly update of 2022! We hope you have had a good festive break and wish you the very best for the new year. It seems that...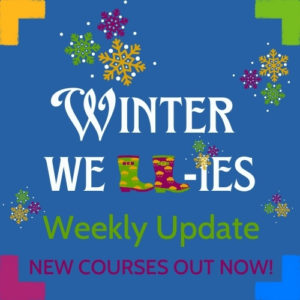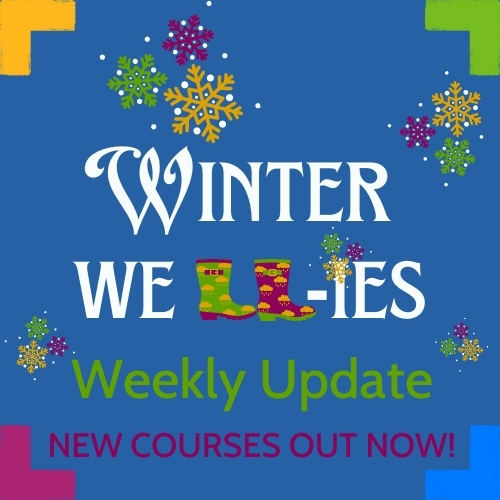 Welcome to the weekly update. We have  a lot of new courses starting in January. We know that the festive period and new year can be a difficult time for...