Weekly update
Welcome to Keeping Connected and the weekly update! Here you can find some information on courses up and coming as well as some useful and interesting community opportunities.
Covid restrictions and guidance at the College
All face-to-face courses will follow a set of procedures following a recent risk assessment which will include social distancing, the wearing of face masks and other hygiene measures. On entry to the building, we will give you a warm welcome, ask a few questions, take your temperature and inform you how to stay safe during the session.
Please watch this short film of what to expect: Welcome back – Covid safe
Please click the link below to view all our courses. We have a lot now on there with many starting in September – don't delay!
Up and coming courses
Games in the Park (round 2)
Following on from the success of this course we are pleased to offer a second course of Games in the Park.
This 4 week course will consist of various weekly outdoor games and activities such as croquet. Each week you will try something new, play a different game and most importantly have some fun. The course will be a great way for you to get out of the house, meet others, learn new skills and build your confidence.
Everyone is welcome, activities will be suitable for all levels and abilities. Please note Safety guidelines and social distancing will be in place. We expect the course to be very popular so we encourage you to enrol early.
Starts: Thursday 19 August 11am – 12.30pm 4 weeks
Walkie-Talkie (Halifax)
Owing to the recent success of the daytime Walkie Talkie course, we will be running it again in the evening.
This is an all ability walking group that will give you opportunity to get out and about and start to meet others again. It is a fantastic way for you to get some fresh air, meet others, destress after a long day, relax for the evening, build your confidence…and you may even find interesting places that you didn't know existed! Walks will initially be short in length, starting from Halifax town centre and very gradually increase in length, dependent on needs and interests. All walks will adhere to current safety precautions and guidelines – but that won't stop us having some fun along the way.
Starts: Wednesday 18 August 5.30pm  –7.30pm 4 weeks
Mindfulness 8 Weeks
Mindfulness is a life skill we can all learn. It involves the ability to become aware of what is happening in the present moment, rather than
being on automatic pilot, without worrying or judging. Being mindful provides us with the opportunity to respond to difficult events and situations in new ways. This 8 week online course using MS Teams, looks at the origins of mindfulness, core practices and its potential to be used to combat stress. Together, we will explore the various tools and techniques used, to gain a better understanding of mindfulness and
its purpose.
This course is open for all Calderdale and Kirklees learners.
Starts: Tuesday 7 September 2021 at 11am – 12pm
Last chance to book on….
Managing Anxiety
This 2 hour workshop aims to help you understand anxiety, how it affects you and how you can start to take control of it. Designed and facilitated by colleagues from Kirklees Improving Access to Psychological Therapies (IAPT) service alongside a Recovery College volunteer with lived experience of anxiety, the workshop provides tips and techniques for coping with anxiety, challenging anxious thoughts and reducing worry.
Starts: Friday 13 August 10am –12pm 1 weeks
To book a place on a course or to find out more please contact us or visit:
www.calderdalekirkleesrc.nhs.uk/courses/
Other initiatives from local organisations:
Calderdale Cares 4 Us (CC4Us)…
…is a new project, hosted by Healthy Minds, to provide public and voluntary sector workers with free mental health and wellbeing provision.
As public and voluntary sector workers supporting people in Calderdale during the pandemic, this has likely taken a toll on your professional and personal lives, and we want to help with this. Funded by Public Health England for 6-12 months, our focus is on offering a range of free services and activities to help with mental health and wellbeing. These services are available to all public and voluntary sector workers who live and work in Calderdale, without the need to be referred. All you have to do is book in with us and you can access services that can help you:
Relieve stress
Have time for yourself
Feel more positive
Get creative
Enjoy a physical activity
Try a new hobby
Click here to find out more: Calderdale Cares 4 Us (CC4Us)

Night Owls…..
is a confidential support line for children and young people in crisis. Helping them, their parents and carers living in Bradford, Leeds, Calderdale, Kirklees and Wakefield
Night OWLS can help you if you…
Feel you have nowhere to turn; Feel you can't go on living; Are in a crisis;
Are finding it hard to cope with life; Are feeling angry, lonely, anxious or depressed
Available 8pm – 8am for children, young people, parents and carers
Call this number for free: 0300 2003900
Text us on: 07984 392700
Chat to us on: wynightowls.org.uk
Genetic Links to Anxiety and Depression study (GLAD)
GLAD aims to investigate genetic risk factors in individuals who have been treated for, or been diagnosed with, depression and/or anxiety. Participants will sign up to an online platform through the GLAD website: gladstudy.org.uk
or contact Lisa.Horner@nhs.net to find out more.
The Dewsbury: Your Health in Mind project in August…
This month we'll be running Pop-up Shops where you can learn to make your very own Wild Dewsberry in Earlsheaton Park on Wednesday 11th August and at Dewsbury Market on Tuesday 24th August. Or why not join us for a Bushcraft Workshop at Chickenley Community Centre Garden on Wednesday 18th August and learn how to light a fire and try your hand at whittling and other campfire crafts.
Take a look at our latest Dewsbury: Your Health in Mind Schedule below and email: contact@s2r.org.uk or call/text 07895 510 433 to book your place on a session.
Find lots more FREE outdoors and wellbeing sessions, creative online workshops and Zoom and Facebook classes in our August schedule…
And Finally….
Choose well for mental health
This guide has been created to help you to choose well to support your mental health and wellbeing. Carers, friends and families can also use this guide to look out for those close to them and direct them to the right support. It's a good idea to familiarise yourself with this so you know what to do in different situations.
You can download here:
Choose-well-for-mental-health-.pdf
Please don't forget to join in the chatter on Facebook and Instagram:
C & K Recovery & Wellbeing College | Facebook
https://www.instagram.com/ckrecoveryandwellbeingcollege
Stay safe, reach out and have a great weekend
The Recovery & Wellbeing College Team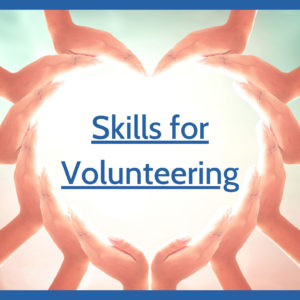 Welcome to the weekly update! Here you can find some information on courses up and coming as well as some offers of help and support from supporting organisations. Please click...
Welcome to Keeping Connected and the weekly update! Here you can find some information on courses up and coming as well as some useful and interesting community opportunities. Please read...