Weekly update
Welcome to the weekly update! Here you can find some information on courses up and coming as well as some useful and interesting community opportunities.
Covid restrictions and guidance at the College
As of Monday 19 July coronavirus restrictions in England have now eased. For some people, this will be a relief. For others, it will bring anxiety. What's clear is that we need to be respectful of one another and act appropriately to slow the spread of the virus. Please be kind, do what is right for those around you. As the College is part of the NHS we will continue to have some restrictions in place to keep everyone safe.
All face-to-face courses will follow a set of procedures following a recent risk assessment which will include social distancing, the wearing of face masks and other hygiene measures. On entry to the building, we will give you a warm welcome, ask a few questions, take your temperature and inform you how to stay safe during the session.
Please read here for further information: Principal Letter – Covid Restrictions
Up and coming courses
BRAND NEW COURSE
Walkie-Talkie (Halifax)
Owing to the recent success of the daytime Walkie Talkie course, we will be running it again in the evening.
This is an all ability walking group that will give you opportunity to get out and about and start to meet others again. It is a fantastic way for you to get some fresh air, meet others, destress after a long day, relax for the evening, build your confidence…and you may even find interesting places that you didn't know existed! Walks will initially be short in length, starting from Halifax town centre and very gradually increase in length, dependent on needs and interests. All walks will adhere to current safety precautions and guidelines – but that won't stop us having some fun along the way.
Starts: Wednesday 18 August 5.30pm  –7.30pm 4 weeks
Managing Anxiety
This 2 hour workshop aims to help you understand anxiety, how it affects you and how you can start to take control of it. Designed and facilitated by colleagues from Kirklees Improving Access to Psychological Therapies (IAPT) service alongside a Recovery College volunteer with lived experience of anxiety, the workshop provides tips and techniques for coping with anxiety, challenging anxious thoughts and reducing worry.
Starts: Friday 13 August 10am –12pm 1 weeks
Accepting Change
Change is a necessary and inevitable part of our daily lives.  How we view and respond to these changes has a direct link to our emotional resilience.  The way we deal with each change we face will be different, dependent on size, frequency and impact with lots of factors, including our health and wellbeing influencing how we approach it.
Join us on this short course as we explore change, how we respond to it, the reasons why we can resist it and what makes change easier and more positive.
A workbook will be emailed to you along with joining instructions. Let us know if you would like one sending through the post.
This course is being provided by Wakefield Recovery College however you are still welcome to join this course. To enrol please click here or call 01924 316946
Starts: Wednesday 4 August 1-3pm  2 week
Recognising Burnout
Join us in this workshop to discover what the term 'burnout' means.  You will explore different factors relating to burnout and the signs and symptoms that are commonly associated with it. You will begin to understand ways to avoid burning out and learn practical coping strategies to maintain a healthy work life balance.
This course is being provided by the Wakefield Recovery College but you are still welcome to book on. To enrol with the Wakefield Recovery College please click here or for more information please call 01924 316946
Starts: Thursday 5 August 10.30am-12.30pm 1 week
Recognising Burnout Wakefield RWC
Last chance to book on….
Printing
Join us in person for this one-off session as together, we take a look at printing.  You will learn about different techniques and colour mixing before having a go at printing yourself.  You will be able to use a variety of tools and materials to create a variety of textures and patterns to create your very own masterpiece!
Please note: this is face to face course with a small group of learners. We will have measures in place to restrict the spread of coronavirus such as social distancing.
Starts: Tuesday 3 August 1.30-3.30pm  1 week
To book a place on a course or to find out more please contact us or visit:
www.calderdalekirkleesrc.nhs.uk/courses/
Courses and events from other organisations:
Other events and initiatives:

Night Owls……
is a confidential support line for children and young people in crisis. Helping them, their parents and carers living in Bradford, Leeds, Calderdale, Kirklees and Wakefield
Night OWLS can help you if you…
Feel you have nowhere to turn; Feel you can't go on living; Are in a crisis;
Are finding it hard to cope with life; Are feeling angry, lonely, anxious or depressed
Available 8pm – 8am for children, young people, parents and carers
Call this number for free: 0300 2003900
Text us on: 07984 392700
Chat to us on: wynightowls.org.uk
Brain in Hand
This is a digital support system linked to human support. It's designed to help you navigate day-to-day difficulties and solve problems for yourself. Support can be accessed any time from your mobile, so you can carry all the help you need wherever you go. Easy to use and tailored to each person's needs. Brain in Hand helps to keep the day on track, making it easier to deal with unexpected events, manage anxiety, and make decisions.
Brain in hand helps you work out the goals you want to achieve in life, and then get you going with practical strategies that play to your strengths. Nothing generic, nothing that doesn't suit you: everything about Brain in Hand is designed to be uniquely yours.
Email Hannalease: braininhandkirklees@commlinks.co.uk
Looking Back – Reminiscence sessions
Do you enjoy talking about Rugby League? Has Rugby League been a big part of your life? Do you remember big matches, great players, home wins and away defeats as clearly now as you did when they took place?
If so, join us – like-minded, life-long rugby league enthusiasts to talk about our sport!
We "meet" on line every day and will soon be getting back to our face-to-face sessions in our partner clubs.
Sign up to our mailing list and it will come straight to your inbox every Monday:
Batley Carers Wellbeing Group (starting 5 August)
This group meets every 1st Thursday morning 10am-12pm of each month  for carers 18 and over who are caring
for someone with: Learning disabilities, Mental Health illness, Physical illness or disability, Sensory impairment, Dementia.
Jo Cox House, 90 Commercial Street, Batley, WF17 5DS.
Birstall Carers Wellbeing Group (starting 12 August)
This group will continue every 2nd Thursday morning of each month at the same time for carers 18 and over who are caring
for someone with: Learning disabilities, Mental Health illness, Physical illness or disability, Sensory impairment, Dementia.
If you would like to attend either group please contact Carers Count:
Phone: 03000120231
Email: info@carerscount.org.uk
Genetic Links to Anxiety and Depression study (GLAD)
GLAD aims to investigate genetic risk factors in individuals who have been treated for, or been diagnosed with, depression and/or anxiety. Participants will sign up to an online platform through the GLAD website: gladstudy.org.uk
or contact Lisa.Horner@nhs.net to find out more.
And finally….
Are you creative but struggle to see yourself as an artist?
Do you want to take your artistic passion further but unsure how?
Have you found it challenging to progress your art journey due to ill health or finances?
Outside In are committed to giving those with barriers to art a place of support and skill sharing.
Applications to Outside In have been extended until 2/8/21.
Click the link to find out more and apply:
Applications now open for latest Patient Artwork Project
Please don't forget to join in the chatter on Facebook and Instagram:
C & K Recovery & Wellbeing College | Facebook
https://www.instagram.com/ckrecoveryandwellbeingcollege
Stay safe, reach out and have a great weekend
The Recovery & Wellbeing College Team
Welcome to Keeping Connected and the weekly update! Here you can find some information on courses up and coming as well as some useful and interesting community opportunities. Please read...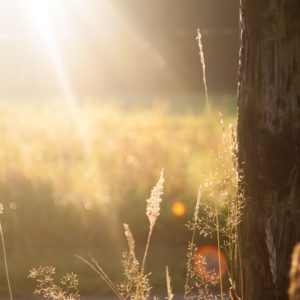 Welcome to the weekly update for the start of a sunny weekend! Here you can find some information on courses up and coming as well as some useful and interesting...