Weekly update
Welcome to the weekly update. We are as popular as ever with courses booking up fast, so you ll have to be quick to book on. There is some information here about other courses on offer from other local organisations at the bottom of this page.
This week we started a Steering group to help us plan and develop our college. We have learner and volunteer representatives as well as other Steering Group members made up by managers from Mental Health Services and the local community. We are planning some workshops and listening events in the near future. Your opinion really matters in helping to decide how to plan and shape our college in the coming years. So please watch this space!
Unfortunately we are having to adapt and change our plans at the College in the short term. We have pushed back some face to face courses and some with have put online. If you have booked onto any of our planned face to face courses we will contact you directly. Please keep yourself in the loop by reading the weekly update each week.
You can find out about the latest changes by reading the Principals letter here
We will get through this and we are hopeful to get back to normal before too long!
Meanwhile please stay connected and engaged with us on  Facebook, Instagram and Twitter
C & K Recovery and Wellbeing College courses
Click below and have a browse at our full collection of Winter Well-ies courses to help you through the winter months. Places are filling up fast so please book on ASAP:
Courses starting soon…
Splash of colour (last few places!)
PLEASE NOTE THIS DATE HAS MOVED AND WE HAVE PUT BOTH SESSIONS ONLINE
Wednesday 9 February 1-3pm (1 week online)
Greet 2022 with a Splash of Colour by joining us for a one-off creative workshop featuring the humble welly boot! Learn upcycling and repurposing techniques, get inventive with embellishments and paint on this unusual canvas. This online workshop is a relaxed, project-focused format that will hopefully inspire lots of other ways to use the ideas and tips covered – sign up with a friend, things are better in pairs…
Managing OCD
Thursday 10 February 10.30am-12.30pm (1 week online)
This learning seminar will help you develop your knowledge and awareness of OCD, how OCD affects you and most importantly what you can do to manage it. The session will introduce proven, self-help techniques to teach you the skills to manage your own symptoms and become your own therapist. Delivered by our partners in Kirklees IAPT (psychological therapies) service, this learning seminar will be facilitated by two friendly psychological wellbeing practitioners.
To book a place on a course or to find out more please contact us or visit:
www.calderdalekirkleesrc.nhs.uk/courses/
Other initiatives from local organisations:
WEA Course – Make your Experience Count
Wednesday 26 January 10am-12pm 7 (sessions online)
By the end of the course you will have reviewed your skills and experience, considered your options and opportunities, identified possible challenges and how to overcome them, and set some realistic goals for the future.
Course reference C3679884
To enrol please quote the course reference either online at:
or call 0300 303 346
If you receive certain benefits you may be entitled to a free course.
Dewsbury: Your Health in Mind (S2R/Create Space)
This month we'll be running a natural products Aromatherapy course at the Taleem Centre, and some Mindful Social Stitching sessions at Boothroyd Academy. If you fancy getting outside for a breath of fresh air, why not join in with our Wednesday Wanders and have a gentle stroll around beautiful Earlsheaton Park. Or why not join our brand new six-week Sewing Machine Course from 12:30 – 2:30pm on Wednesdays at Boothroyd Academy and learn how to make yourself a handy zipped pouch and a useful tote bag!
Take a look at our latest Dewsbury: Your Health in Mind Schedule below and email: contact@s2r.org.uk or call/text 07895 510 433 to book your place on a session
Free Drumming for Wellbeing Courses funded by Central England Co-operative.
 Holmfirth – Wednesdays 10-11.30am
19th & 26th January,  23rd & 30th March
Denby Dale – Thursdays 10-11.30am
20th & 27th January,  24th & 31st March
Did you know that group drumming reduces stress, strengthens the immune system and boosts fitness?
These two hands-on courses teach participants the benefits of playing percussion together. Learn to play the different percussion instruments as a group supported by members of the Samba Band. This friendly class is run by professional Community Percussionist Katie Mallard. Suitable for all adults.
BOOKING ESSENTIAL:
Visit: www.rhythmstick.co.uk/book-a-course
or contact Katie 07736 049089
www.facebook.com/valleybeatsdrumming
www.instagram.com/rhythm_stick
CK Careers
Make the Most of You is back in 2022. This course is ideal for those who are lacking in confidence, uncertain of what their future career looks like or had time out due to raising families or caring responsibilities. I
Make the Most of You covers the following topics:
Self-assessments and personality tests
Team Working and Problem Solving
Unique Selling Points
Mindfulness and Mindful Action Planning
Start date : 25th January
4 sessions over a two week period delivered via zoom
Eligible for Calderdale residents, 19+, unemployed or working very little hours.
For more info contact:
Caroline Keating on: 01484 213858
www.ckcareers.co.uk | www.ckcareersonline.org.uk
Warmer Winter Drop In
Come for a free cup of tea and a chat at the Greenwood Centre in Ravensthorpe between 1.30pm and 4pm on Thursday afternoons to discuss your wellbeing.
The Wellness Service and Community Plus are there to chat with you about your personal wellbeing, as well as having the Green Doctors on hand to discuss your home energy usage and to help you reduce your utility bills, too.
The Uniform Exchange are also providing the opportunity to get a free warm winter coat for your little ones, as well as MAU providing direct access to their dedicated free money and debt management advice line to discuss any concerns you may have with your personal finances.
Drop in to see us on any Thursday afternoon until 24th February.
Dementia Support Group – for young onset Dementia
A service aimed at working age or younger people living with dementia.
Developing skills and hobbies; Getting out and about; Advice and support
Weekly meetings: Thurs 1-3pm
Brian Jackson Centre House, Huddersfield HD1 5JP 
For more info:
Tel: 01484 415465
email: communityconnections@yccuk.org.uk
Join us on Facebook and Instagram:
C & K Recovery & Wellbeing College | Facebook
https://www.instagram.com/ckrecoveryandwellbeingcollege
 Stay safe and reach out
The Recovery & Wellbeing College Team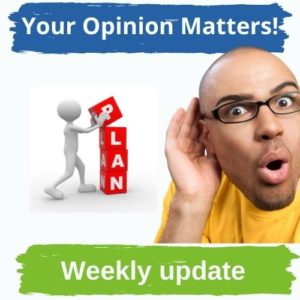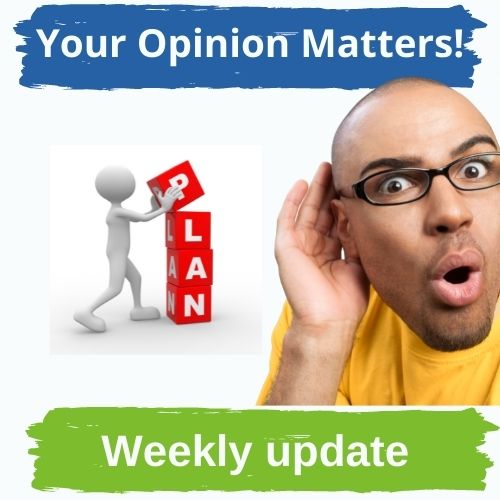 Welcome to the weekly update. Have a look below for further offers of courses not just from us but from local community organisations! Winter can be a difficult time and...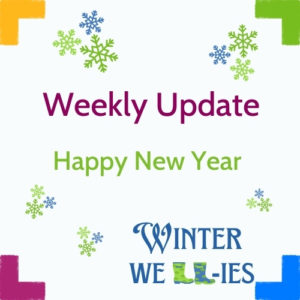 Welcome to the first weekly update of 2022! We hope you have had a good festive break and wish you the very best for the new year. It seems that...