Weekly Update
Welcome to the weekly update. Here you can find out what is on offer not just from the Recovery & Wellbeing College but other community organisations who are doing some great work. We have quite a list this week so please read on and click the links to find out more about each course, workshop, or film!
We are aware that some of you might be anxious about attending online sessions. You might be unsure of the technicalities of downloading software and anxious about being on camera. Please remember we understand and are here to help so please get in touch a few days before the course starts. We can talk through any anxieties and problems you may have.
 Walk the world (Weds 18 November 1.30-2.30)
Join Walk the World this November! The Huddersfield Town Foundation are delivering a 4-week online team walking challenge where participants will work together and virtually walk the world. You will meet online once a week to see how far you have walked as a team, which landmarks you have reached and to discuss the benefits of the being active and set your goals for the week.
Click here for details:
https://www.calderdalekirkleesrc.nhs.uk/courses/partner-online-courses/walk-the-world/
Think you know your library? Think again! (Weds 25 November 10.30-12)
Kirklees Libraries are offering this fun, free and interactive online workshop specifically for learners at the Recovery College.  This session is designed to teach you about the wide variety of resources your library has on offer and for you to feel more confident in accessing and using those in imaginative ways.  We are sure you'll be surprised by the wonderful array of things on offer!
Click here for details:
https://www.calderdalekirkleesrc.nhs.uk/courses/online/think-you-know-your-library-think-again/
Christmas Crafts – Jute Wreath (Mon 30th November 1-4)
In this Christmas craft session, you'll be creating tree decorations using Jute rope. These beautiful ornaments can be taken home to wrap as gifts or display on your own tree. Our amazing Sara Rose will guide you through making your decorations step by step.
The session will be delivered in a blended way – workbook and material sent to you plus a chance to join our tutors online with other learners. All materials will be provided free of charge!!!
Click here for details:
https://www.calderdalekirkleesrc.nhs.uk/courses/online-courses/jute-wreath/
Support to Recovery – Well Connected Project
The Well Connected project wants to re-energise you and your community by providing new opportunities and supporting access to leisure and recreational activities, nature based and creative sessions. You can either try these on your own, as a family or as a community group. We will be linking up with organisations and existing groups to promote health and wellbeing activities in your local areas, providing a gateway to:
Simple activities you can do at home, safely outdoors and at community venues with others
Practical information for how to gain better life habits after lockdown
Introducing you to local groups and social connections
Helping you try new activities together with others
Supporting you with achievable positive wellbeing goals
Click here for details:
https://www.s2r.org.uk/whats-on
Future Ambition days – Northern College
These one-day courses are designed to build confidence in using online portals, support further learning in English and Maths and provides learning units to enhance learner's own skills and knowledge.  By the end of the course each person will have a 'Passport to Success'.
On offer for you:
A free personalised training and learning plan tailored to you and your career goals
One-to-one tutor time so you can ask questions and receive free course advice
Meet new people from the comfort of your home and benefit from peer support
Increase your confidence using online communication apps like Zoom
Free to eligible students, if on certain benefits or have a low income.
Click here for further details: https://www.northern.ac.uk/courses/future-ambitions-days/
Dates for all the courses available are on the website
Music Makes You?
Music Makes You is a co-operative of Hebden-based instrumental tutors who are excited to be offering a new range of online workshops in singing, guitar, ukulele or piano/keys.
The workshops are aimed at all levels of ability – complete novice to advanced – and will take place during evenings and/or weekends. The great thing about learning an instrument in an online workshop is there is absolutely no pressure to play or sing in front of other people. Plus, you can join in from the comfort of your own home.
All music or materials will be shared with you before each workshop – you just need access to Zoom, a spare hour, and a voice or instrument.
This project has been funded by Hebden Royd Town Council, and so you only have to make a donation of £5 per session if you feel able to.
If you're interested, drop us an email at s.watson@musicmakesyou.org
If you want to have a chat about it to find out more, you can send us your phone number and we'll call you back.
Find them on Facebook: https://www.facebook.com/MusicMakesU/
 Have you been bereaved during the coronavirus pandemic? This might be of interest to you:
A Love that never dies – Film Screening/ Q&A with the Film Makers
The COVID-19 crisis has prompted us all to think a bit more about death and what it means for us. It's also given an unparalleled opportunity to place the importance of talking about dying, death and bereavement firmly on the national agenda. But it's crucial we don't feel alone with these thoughts. As a trusted space in the community, libraries can help support people to have conversations around loss, grief and legacy.
To mark Grief Awareness Week (2-8 December) we are delighted to be joined by Jane Harris and Jimmy Edmonds co -founders of The Good Grief Project www.thegoodgriefproject.co.uk and Directors of the award-winning documentary A Love That Never Dies. They will be in conversation with Gary Andrews (A.K.A. @GaryScribbler) artist, cartoonist and animator.
Click here for further details and to book on:
Eventbrite booking and details info
Have a great weekend and stay safe
The Recovery & Wellbeing College Team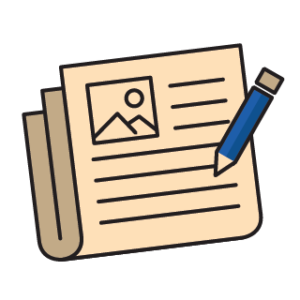 Welcome to Keeping Connected and our weekly update. Here you can find out what is on offer not just from the Recovery & Wellbeing College but other community organisations doing...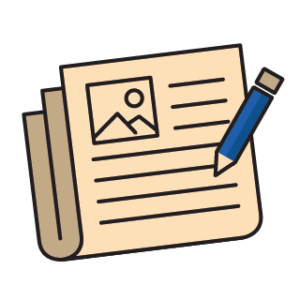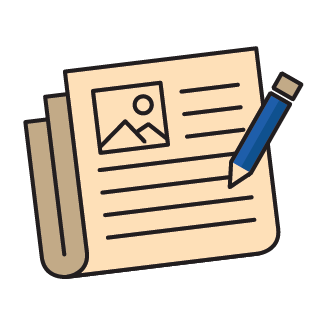 Welcome to Keeping Connected and our weekly update. It is great to stay in contact and hear from so many of you through our modest publication "Keeping Connected" (click the...
View article'Keeping Connected (newsletter) and Weekly Update'