Weekly Update
Welcome to the weekly update, with information about our courses and what's on offer in the community.
Calling all Calderdale residents… We're pleased to announce that we're able to offer more courses and workshops in Calderdale next term! We've faced a few different challenges in the Calderdale area over recent months, but we're starting to overcome some of them to provide you with a wider range of courses and activities. We've got something for everyone, including gardening, climbing, song-writing, kayaking and several wellbeing walks, with other Calderdale-based courses still in the planning stage – so watch this space! You can read more about these courses by clicking below. And don't forget that we continue to offer a range of online courses and workshops if you prefer to access learning that way or if you can't attend our venues in person for any reason.
Would you like to know more about recovery, how to redefine how you think about your life and who is in control of it? If so, contact us for our 'Introduction to Recovery' workbook, which was produced by our colleagues at The Exchange Recovery College in Barnsley. We can post this to you, so you can work through it in your own time in the comfort of your home.
We're now taking bookings for courses that start next term, so don't miss out! Find out more about what's on offer by clicking below.
You can see a full list of our upcoming courses here: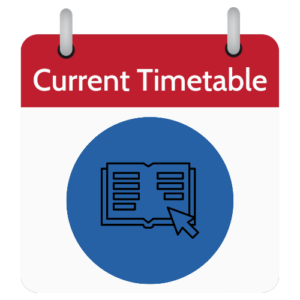 In the Spotlight for next term:
Grow Well – Gardening for Wellbeing
Outback Community Garden, Lightowler Road, Halifax, HX1 5NB
Wednesday 13th September 10am-12.30pm (3 weeks)
Back by popular demand!  This fabulous three week Grow Well – Gardening for Wellbeing course provides the opportunity to get outdoors, connect with nature, learn new gardening skills, build confidence and meet new people in a beautiful and peaceful community garden. Facilitated by Louise from Serenity Wellbeing Gardens, everyone will be made to feel welcome, comfortable and at ease. The Outback is a safe, accessible, relaxed and understanding space to enjoy spending time in.
"The regular contact in a supportive environment helped me improve my self-confidence"
Previous learner of Grow Well
Grow Well – Gardening for Wellbeing
ROKT Climbing Development Course
ROKT Climbing Gym, Mill Royd St, Brighouse HD6 1EY
Monday 11th September 1-2.30pm (8 weeks)
Back by popular demand…Our Partners ROKT Climbing Gym are launching a free climbing course for our Calderdale and Kirklees Learners. During this Climbing Development course you will have a trained and experienced instructor with you to make sure that you are safe and you'll be part of a group.
This  course is aimed at anyone who would like to use climbing to improve their wellbeing. Don't be put off if you've never been climbing before-ROKT cater for every ability.
Please note this course is for learners who have not previously done a ROKT climbing course through the C&K Recovery and Wellbeing College.
ROKT Climbing Development Course
Growing in Confidence
Kirklees Recovery & Wellbeing College Hub, Pathways, Nettleton Rd, Mirfield, WF14 9AQ
Thursday 14 September 2023 at 1.30 – 3.30pm (7 weeks)
Come and join us for this positive and supportive course which will explore several ways of improving personal confidence and wellbeing using practical activities and group and paired discussions. Please come ready to join in and share your thoughts with others in a friendly setting – the course will be inspiring and also a lot of fun!
Please note that this course is provided by our partners at WEA, and due to their funding you must be aged 19 or older to attend. Places are free for anyone on benefits or a low income. Click the link for more information.
Love to Move
Kirklees Recovery & Wellbeing College Hub, Pathways, Nettleton Rd, Mirfield, WF14 9AQ
Monday 18 September 2023 at 10.30am – 11.30am (4 weeks)
Join us for this brand new four-week course delivered by our partners at Huddersfield Town Foundation.  Through music and movement, together we will find rhythm to help us engage both our bodies and minds.  With the guidance and support of friendly facilitator, Sam, we will learn some gentle seated gymnastic based exercises and discover the social, physical, cognitive and emotional benefits of this fabulous course!  For anyone feeling particularly energetic, standing variations of these exercises will also be available.
Please note that this course is suitable for all ages and abilities.
Drawing for Wellbeing: Mindful Doodles
Online
Tuesday 19 September 2023 at 10.30am – 12pm (4 weeks)
Taking some time out to focus on a mindful and creative activity can really help enhance our sense of wellbeing. So come and join us to learn simple, mindful drawing techniques including Neurographica, Mark Making, Repetitive Patterns and Zendoodles alongside other learners. No previous drawing experience is required for this relaxing online course, which will be facilitated by our Creative Practitioner, Sara Rose. Please note, a resources pack will be posted out to you with all the equipment you will need to complete this course, free of charge.
Drawing for Wellbeing: Mindful Doodles
Songwriting (with Creative Minds)
Hope Street Resource Centre, Hope Street, Halifax, HX1 5DW
Tuesday 19 September 2023 at 10:00-12:00 (6 weeks)
Are you a music lover? Would you like to meet new people and collaborate in a creative setting with others? Have you ever fancied having a go at writing your own song? If you answered yes to any of these questions, then this is the course for you!
In this free course we will explore the basics of song writing and you will have the opportunity to create and play music in a group setting. This course is open to anyone who would like to have a go at writing a song whether you are a complete beginner, or already have some musical abilities and would like to exercise these. You will also have the opportunity to record and keep a copy of your group song at the end of the course.
Dare to Dream
Brian Jackson House, New North Parade, Huddersfield, HD1 5JP
Friday 29th September 10.00am-1.00pm (7 weeks)
Delivered by our partners at Kirklees Success Centre, this inspiring seven-week course will help you to consider the next steps in your own personal journey.  With the valuable support of friendly facilitator, Jane, we will discover how to set our own individual goals, identify any barriers and learn how to overcome these.  We will work together to develop ways to achieve our ambitions, which may relate to employment, volunteering or learning opportunities.  Over the sessions you will build confidence as well as discovering how to reduce stress and manage your time effectively.  Information about potential next steps will also be provided.
"It's a really good way to find out what your strengths are and how to use these…."
Previous learner of Dare to Dream
Please note that due to funding this course is open to anyone aged 19+ living in Kirklees only.
If you are already enrolled with the College, then please get in touch via email or telephone to book on your chosen course or workshop.
There is no need to enrol again.
Email: ckrecovery.wellbeing@swyt.nhs.uk or Telephone: 07717 867911
If you are new to the College please enrol here
Please remember to stay at home if you are unwell or have symptoms of covid!
Courses and other stuff from community organisations:
Cycle for Health
Why not join in with an 8 week Cycle for Health course this autumn? These courses are design specifically to support adults experiencing health or wellbeing challenges improve confidence, skills and activity levels through instructor led cycle training and rides. Bike and helmets are provided.
Did you know that the Recovery & Wellbeing College are running a Cycle for Health Information Session on Tuesday 26 September?
Come and discover some of the many benefits of this much-loved pastime and book on the longer 8 week cycle for health programme starting in October in Huddersfield, should you wish. Full details are on our website: Cycle for Health Information Session – Calderdale and Kirklees Recovery College (calderdalekirkleesrc.nhs.uk) Can't wait that long?  Then check out the next Cycle for Health course at Princess Mary Stadium, Cleckheaton starting on 29 August 1pm to 3pm. Bookings close next Tuesday. You can book directly on this course through their Cycle for Health Eventbrite page.
For more info:  cyclinguk.org; phone 01483 238301/01483 238300; email cycling@cyclinguk.org
Musical Wellbeing Workshops from Hoot Creative Arts
There's a reason why we tap our feet along to a beat – music and singing make us feel good, help us express our emotions, and are great for our wellbeing.
Singing for Wellbeing
Singing is proven to be good for our physical and mental health, and it's great fun to sing with other people in a group. Hoot's enthusiastic singing leader will guide you through songs in different styles. There's no experience needed to join the weekly singing group and there's no need to read music or sing solo. Groups run throughout the year.
Progress Music for Wellbeing
What is a progress music group? Join other participants in making your own music in an independent, supported environment. Improvise, create, jam and compose whatever music you would like in Hoot's digital studio, making use of a wide range of instruments, synths and recording technology to create new music with others.
These groups are free for people who are:
Aged 18 or over
Living in Kirklees
Wanting to look after their well-being and mental health (you don't need a diagnosis to sign up)
Workshops take place at Hoot Creative Arts, Bates Mill, Milford St, Huddersfield, HD1 3DX
Telephone: 01484 516 224
Email: info@hootcreativearts.co.uk
Community Yoga Classes with Umbrella Yoga
Our partners at Umbrella Yoga are offering free and donation-based yoga classes in various locations across Kirklees. These sessions are open to all, whether or not you have have any previous yoga experience and regardless of ability:
Batley – Trinity Centre, Tuesdays, 1-2pm
Dewsbury – Westborough Methodist Church, Wednesdays 10.30-11.30am
Dewsbury Moor Sure Start Centre, Fridays, 9.30-10.30am
Thornhill Lees Community Centre, Wednesdays, 6-7pm
Ravensthorpe – The Greenwood Centre, Thursdays, 11am – 1pm (yoga, cuppa & chat sessions)
Telephone: 07903 842438
Email: hello@umbrellayoga.co.uk
Friendship Café, Mirfield
Feeling lonely or isolated? Need a bit of company? Why not join like-minded people at Mirfield Library once a month for a cuppa, a piece of cake and a good old chat?
First Friday of every month at Mirfield Library, 10.30am – 12pm.
https://www.facebook.com/DewsburySoroptimists
Online Survey Calderdale
Calderdale Council, NHS and voluntary/community groups want local people to have happy and healthy lives. They are making a plan which is for the future of health and well-being support for people living, and working in Calderdale.
They want to hear from you and people you know. 
What helps people have good health and well-being.
How people find and use information and advice about being healthy.
Our plan to join up community health and well-being support and the difference we want the support to make.
You can answer these via:
S2R  Dewsbury: Your Health in Mind project continues!
What's Coming Up in August 2023…
This month, we've got sessions taking place in Dewsbury South, East and West wards at: Cloggs Coffee Shop and Westborough Methodist Church every Wednesday, at Dewsbury Library every Friday and at Thornhill Lees Community Centre every Tuesday, plus some special sessions at the Taleem Community Centre and Dewsbury Country Park.
No need to book, just turn up on the day. Children must be accompanied by a parent/guardian.
S2R Huddersfield 
Coming up this month…
We've got lots of brilliant sessions planned for August, including Birkby Walk, Jog, Run on Monday mornings, our friendly and welcoming Café Connections sessions on Wednesday mornings at Cloggs Café in Dewsbury and the brand-new Beaumont Park Gardening Group on Thursdays.
You MUST book before attending any of the Huddersfield sessions:
To look at the full programme of activities and events form S2R this month click the link below:
For more details, click on the schedule below or email us at contact@s2r.org.uk
Cost of Living information:
Click the link below to find links to websites and workbooks that can provide help and advice with money, debt and the cost of living.
Cost of Living Information – Calderdale and Kirklees
Join us on Facebook and Instagram here:
We hope you have a great weekend!
The Recovery & Wellbeing College Team
ckrecovery.wellbeing@swyt.nhs.uk
 07717 867911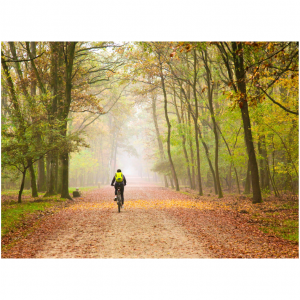 Welcome to the weekly update and this months edition of our newsletter 'Keeping Connected' Keeping Connected Sept 2023 (PDF, 3 MB) A theme seems to have emerged in our latest...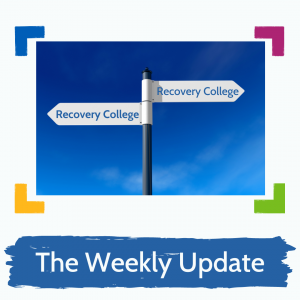 Welcome to the weekly update, where you can read about courses and workshops on offer next term. If you or someone you know might benefit from our courses but find...