Weekly Update
Welcome to the weekly update. Have a look below to see what courses we have coming up that have spaces. Please do book on quickly as many are nearly full!
We know many of you that come to the College have anxiety about coming here especially if it is for the first time or  a course is at a different venue. If that is you please feel free to get in touch before you come. It helps to make a connection before you attend and there may be things we can do that may help and take the pressure of you. Remember the hardest part of doing any course with us is getting here! We understand that and will do our best to help you feel welcome. We will always have someone to meet and greet you at the start of a new course wherever the venue! You might want to get to know us a bit better and you can meet the team here. 
You can also find out more about our new member of the team, Andrew who will be supporting Calderdale.
World Mental Health Day 10th October
Every year we celebrate World Mental Health Day on 10 October. The theme for 2023, set by the World Foundation of Mental Health, is 'Mental health is a universal human right'.  
World Mental Health Day is about raising awareness of mental health and driving positive change for everyone's mental health.
It's also a chance to talk about mental health, how we need to look after it, and how important it is to get help if you are struggling.
Watch this space as we will be advertising local events.
College Courses on offer:
Don't miss out…
Exploring Nature's Lost Words
Mirfield Library, East Thorpe Lodge, Huddersfield Rd, Mirfield WF14 8AN
Thursday 21st September 2023 at 10.30 – 11.45am (4 weeks)
Join librarians Leah & Nicola for this uplifting four week course exploring words, nature, stories and creativity.
We'll be using the 'The Lost Words' by Robert Macfarlane & Jackie Morris as our theme – an award-winning book of stunning illustrations and haunting poems that celebrate words from nature that have disappeared from the children's dictionary over the years: heron, ivy, dandelion, wren…
We aim to deliver fun, gentle sessions that support wellbeing and create a supportive environment. We'll be exploring local nature, producing a piece of artwork and will finish by making our own keepsake poetry booklet. In the second session there will be an optional short story trail walk around Mirfield in order to discover the beauty of nature on our own doorsteps. No experience in poetry/craft/art needed and all abilities are welcome.
This wonderful course takes place in a private area of Mirfield Library and is solely for Recovery & Wellbeing College learners only.
Last Chance…
Song Writing! (In collaboration with Creative Minds)
Hope Street Resource Centre, Hope Street Halifax HX1 5DW
Tuesday 19th September 10.00am-12.00pm
Are you a music lover? Would you like to meet new people and collaborate in a creative setting with others? Have you ever fancied having a go at writing your own song? If you answered yes to any of these questions, then this is the course for you!
In this free 6-week course we will explore the basics of song writing and you will have the opportunity to create and play music in a group setting. This course is open to anyone who would like to have a go at writing a song whether you are a complete beginner, or already have some musical abilities and would like to exercise these. You will also have the opportunity to record and keep a copy of your group song at the end of the course.
Anxiety & Stress Relief: Mind Body Connections
Kirklees Recovery College, Kirklees Recovery & Wellbeing College, Pathways, Nettleton Rd, Mirfield, WF14 9AQ
Tuesday 10th October 10am-12pm (1 week)
Come along and join us for this brand-new, one-off workshop where we will learn about the mind and body connection.  During this interactive session, together we will discuss how difficult emotions, such as anxiety and chronic stress, can affect us and what we can do to help manage them.  Based on the most up-to-date neuroscientific studies, we will discover stress relieving techniques and ways to enable us to change our mindset in order to build resilience.
Delivered by Amy at Sublime Minds, along with one of our friendly volunteers, this fun and informative session will help us look at a variety of ways to improve and maintain a sense of balance and wellbeing.  The session will conclude with a guided relaxation practice to instil calmness and feelings of new possibilities.
Anxiety & Stress Relief: Mind Body Connections
Drawing for Wellbeing: Mindful Doodles
Online
Tuesday 19th September 10.30am-12pm (4 weeks)
Taking some time out to focus on a mindful and creative activity can really help enhance our sense of wellbeing. So come and join us to learn simple, mindful drawing techniques including Neurographica, Mark Making, Repetitive Patterns and Zendoodles alongside other learners. No previous drawing experience is required for this relaxing online course, which will be facilitated by our Creative Practitioner, Sara Rose.
Please note, a resources pack will be posted out to you with all the equipment you will need to complete this course, free of charge. (if booking onto the course after Tuesday 12 September you may not receive a pack in time)
Drawing for Wellbeing: Mindful Doodles: Online
Cycle for Health Information Session
Kirklees Recovery College, Kirklees Recovery & Wellbeing College, Pathways, Nettleton Rd, Mirfield, WF14 9AQ
Tuesday 26th September 1.30pm – 3pm (1 off workshop)
Did you know that cycling is a great way to get active, improve your physical health and to build self-esteem and confidence?  Sounds good right?!  However, maybe you haven't been on a bike for decades or have always been a bit wobbly on two wheels.  If so, come along and join us for this brand-new, one-off workshop delivered by Suzy at Cycle for Health, where we will discuss the benefits of this wonderful activity and how we can build our confidence and motivation to get back in the saddle!  This session is purely discussion based and no cycling will be undertaken.  However, everyone will have the opportunity to register to take part in an eight-week cycling programme, to improve their health & wellbeing should they wish.
Cycle for Health Information Session – Calderdale and Kirklees Recovery College (calderdalekirkleesrc.nhs.uk)
Steps to Success
Online
Monday 2 October 2023 at 6.30pm – 8.30pm (8 weeks)
This ever-popular and inspiring course delivered by Kirklees Success Centre introduces us to different strategies we can use to help develop our self-esteem, motivation and plans for the future.  It also looks at ways that we can make changes to our lives, if we so wish, either now or in the weeks, months or years ahead.  This course will help build confidence and teach us how to set realistic goals and empower us to take control of our futures in a positive and enlightening way.
Chess for Beginners
Kirklees Recovery College, Kirklees Recovery & Wellbeing College, Pathways, Nettleton Rd, Mirfield, WF14 9AQ
Monday 2nd October 1.00-2.30pm
Research suggests that playing chess has a surprising number of mental health benefits including building self-confidence, improved thinking and problem-solving skills and it can even expand our memory!  Don't believe us?  Well, why not join us for this fun, interactive beginners chess course and see for yourself?  Over four weeks we will learn the basics of this two-player board game, including everything from the board set up, to how the pieces move to playing friendly games against another novices.
You can see a full list of our upcoming courses here: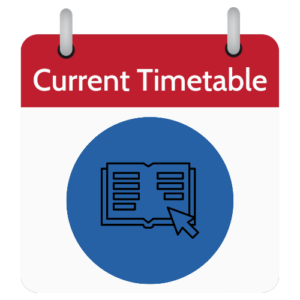 Please remember that if you are already enrolled with the College, there is no need to enrol again.  Just get in touch via email or telephone to book on your chosen course or workshop.
Email: ckrecovery.wellbeing@swyt.nhs.uk or Telephone: 07717 867911
If you are new to the College please enrol here
Please remember to stay at home if you are unwell or have symptoms of Covid
Other Community Offers:

Musical Wellbeing Workshops from Hoot Creative Arts, Huddersfield
There's a reason why we tap our feet along to a beat – music and singing make us feel good, help us express our emotions, and are great for our wellbeing.
Singing for Wellbeing
Singing is proven to be good for our physical and mental health, and it's great fun to sing with other people in a group. Hoot's enthusiastic singing leader will guide you through songs in different styles. There's no experience needed to join the weekly singing group and there's no need to read music or sing solo. Groups run throughout the year.
Progress Music for Wellbeing
What is a progress music group? Join other participants in making your own music in an independent, supported environment. Improvise, create, jam and compose whatever music you would like in Hoot's digital studio, making use of a wide range of instruments, synths and recording technology to create new music with others.
These groups are free for people who are:
Aged 18 or over
Living in Kirklees
Wanting to look after their well-being and mental health (you don't need a diagnosis to sign up)
Workshops take place at Hoot Creative Arts, Bates Mill, Milford St, Huddersfield, HD1 3DX
Telephone: 01484 516 224
Email: info@hootcreativearts.co.uk
Creative Social
Hoot and Carers Count invite people with Dementia and their friends and Carers for a fund and friendly creative social on
Tuesday 26th September 1.30-3.330pm at Empire House, Wakefield Old Road Dewsbury.
To book on call 0300 0120231 or email info@hootcreativearts.co.uk
Friendship Café, Mirfield
Feeling lonely or isolated? Need a bit of company? Why not join like-minded people at Mirfield Library once a month for a cuppa, a piece of cake and a good old chat?
First Friday of every month at Mirfield Library, 10.30am – 12pm.
https://www.facebook.com/DewsburySoroptimists
What's on at S2R?
Find out about the wide range of creative wellbeing activities, outdoor wellbeing sessions, local community projects and crafty and creative workshops on offer this month from S2R.
For more details, click on the schedules, or email  contact@s2r.org.uk
S2R  Dewsbury – Your Health in Mind
No need to book, just turn up on the day. Children must be accompanied by a parent/guardian.
See the September Schedule (Dewsbury)
S2R Huddersfield – Create Space
You MUST book before attending any of the Huddersfield sessions by calling 07933 358800 or emailing: contact@s2r.org.uk
See the September Schedule (Huddersfield)
Healthy Minds, Calderdale
Healthy Minds offers a range of free support for anybody who lives or works in Calderdale. You don't need to be referred, just get in touch with the relevant worker beforehand to join a group or activity.
Healthy Minds provides a range of services including drop-in sessions, peer support groups, Walks for Wellbeing and welfare rights information.
See their What's On calendar for details of current groups and events. Information about how to join a group or session is included in individual event descriptions:
Healthy Minds What's On Calendar
VitaMinds, Calderdale
This service offers a range of short-term psychological therapies to adults 18-years and over, who live and are registered with a GP in Calderdale.
If you are suffering from depression, anxiety, post-traumatic stress disorder, excessive worry or low mood, then VitaMinds may be able to help. VitaMinds works in partnership with the NHS to provide talking therapy services, known as IAPT (Improving Access to Psychological Therapies) and can provide advice and guidance on the best options for you.
VitaMinds is a free service and you don't need to visit a GP to get help. To self-refer:
Telephone: 0333 0153 494
Or click on this link: VitaMinds Calderdale
Cost of Living Information:
Click the link below to find links to websites and workbooks that can provide help and advice with money, debt and the cost of living.
Cost of Living Information – Calderdale and Kirklees
Follow us on our socials here:
We hope you have a great weekend
The Recovery & Wellbeing College Team
ckrecovery.wellbeing@swyt.nhs.uk
 07717 867911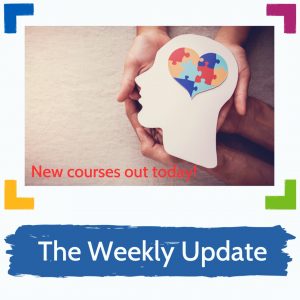 Welcome to the weekly update. We have brand new courses starting in November in both Kirklees and Calderdale – so do take a look, it's only just over a month...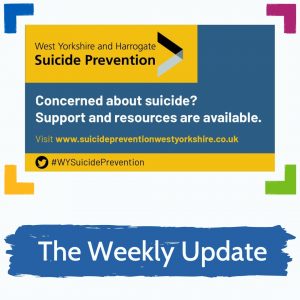 Welcome to the weekly update. We've got a jam-packed calendar of courses coming up this autumn, some new and some old courses! There's lots to choose from and we're already...