Keeping Connected and Weekly Update 28 October 2022
Last chance to book on….
Knitting for Wellbeing
Thursday 3rd November at 10am – 12pm (5 Weeks)
Kirklees Recovery & Wellbeing College, Mirfield
Did you know that knitting can reduce depression and anxiety, boost feelings of wellbeing and help you to cope with pain?  These are just a few of the many benefits to this wonderful activity.  This course, kindly delivered by Kirklees Success Centre is suitable for beginners and those with previous experience, so come along and have some creative fun on this practical five week course.  Yarn and knitting needles will be provided.
Please be aware that due to funding from Kirklees Success Centre, priority will be given to learners living in Kirklees.
Spaces still available….
Dyslexia Awareness
Thursday 10 November at 10.30am – 12.30pm (Online)
This informal one-off dyslexia awareness session, offered in partnership with Managing Dyslexia & Wakefield Recovery College, aims to provide learners with a better understanding of what dyslexia means, help them to recognise the signs and offer support.
Dyslexia Awareness – Calderdale and Kirklees Recovery College (calderdalekirkleesrc.nhs.uk)
Autism Awareness
Thursday 24 November at 1pm – 2.30pm (Online)
This one-off workshop looks at the life and experiences of someone living with a diagnosis on the autistic spectrum and the fascinating insight of others looking outside in. Throughout the session we will explore the characteristics of Autism and the various ways that it may affect an individual.  We will discuss some of the myths surrounding this diagnosis and what to do if you suspect Autism in yourself of someone else.  There will be the opportunity to ask the Facilitators questions and they will provide an overview of the strategies that may help those with Autism or those supporting them.  You will also receive information on local and national support networks to access further help.
Brand New Courses….
Wellbeing Workshop
Tuesday 22 November at 10am – 12pm
VSi Alliance, Halifax 
This one-off workshop will explore what wellbeing is and will look at ways that you can look after your own wellbeing and the wellbeing of those around you. It will include mindfulness activities and aims to help you to develop some cost-effective wellbeing tools. The session will be co-delivered by one of our Peer Supporters which will give you the opportunity to gain an insight into the importance of maintaining your wellbeing, from someone who has used various tools to look after their own wellbeing.
Wellbeing Workshop – Calderdale and Kirklees Recovery College (calderdalekirkleesrc.nhs.uk)
Kayaking Winter Paddle
Various dates throughout November & December
Calder & Hebble Navigation, Sowerby Bridge, Calderdale
Thanks to the success of the Kayak Taster sessions that have been running this year with our partners, Blackdog Outdoors, we are now offering 'one-off' Winter Paddle sessions. These are available to any of our learners who have attended a Kayak Taster session this year.
If you are already enrolled with the College, then please get in touch via email or telephone to book on your chosen course or workshop.  There is no need to enrol again.
Email: ckrecovery.wellbeing@swyt.nhs.uk
Telephone: 07717867911
If you are new to the College please enrol here
Please remember to stay at home if you are unwell or have symptoms of covid!
We will be able to help you remain safe if you are worried about getting infected by covid when you attend.
Other offers from Community Organisations:
WEA – Free Course in Adult Social Care
The WEA are the largest voluntary sector provider of adult education in the UK.  They have recently started an initiative to offer more accredited courses, to help learners progress further in education, and in employment. Among these courses, is a free online programme in Adult Social Care to help people develop the skills they need to work in the industry.
For more information, please click on the link to the course here: https://enrolonline.wea.org.uk/Online/2022/CourseInfo.aspx?r=C3534019
Or for more info email: wyskills@wea.org.uk
The Richmond Fellowship – Volunteer Training
On Monday 31 October at 1pm – 3pm at the Media Centre in Huddersfield
Volunteer Training
Are you an active volunteer or considering becoming one?  If so this two week workshop could be for you!  It will cover all aspects of volunteering including the essential skills of assertiveness, confidentiality, communication, boundaries, dealing with challenging behaviour and awareness of mental health issues.
For more information or to book on email: Karl.Jackson-Lander@RichmondFellowship.org.uk
Join us on Facebook and Instagram here:
We hope you have a great weekend.
The Recovery & Wellbeing College Team
ckrecovery.wellbeing@swyt.nhs.uk
07717867911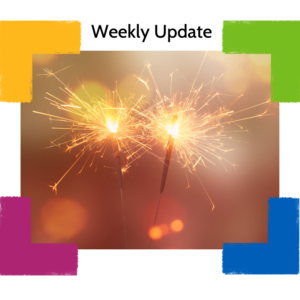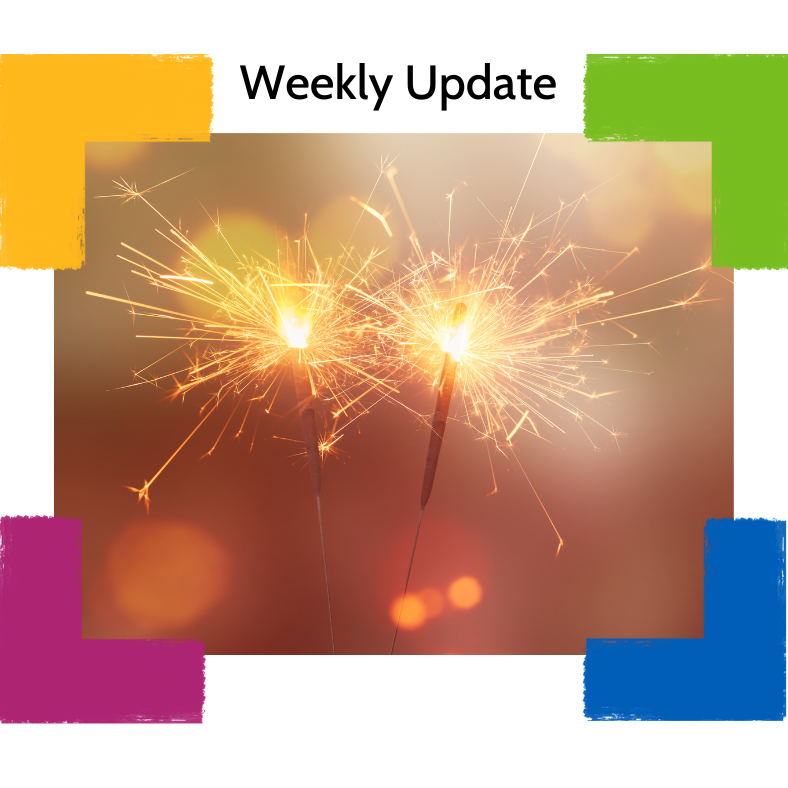 Welcome to the weekly update! If you're celebrating Bonfire Night this weekend, we hope you have a safe and enjoyable time. As we all adjust to the darker evenings and...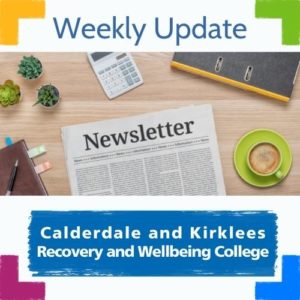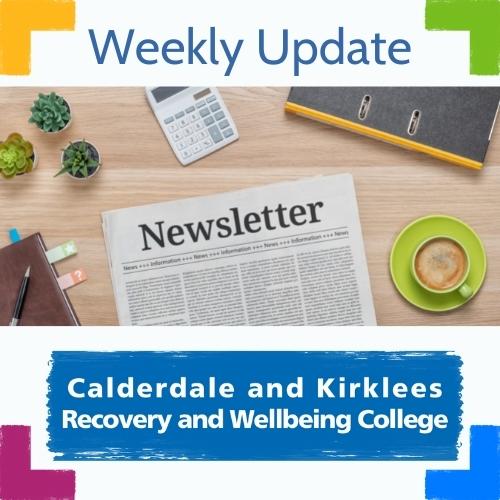 Welcome to the weekly update. Thanks to everyone who has booked onto our courses. We are pleased that you are making the best use of our college. After a slow...