Weekly Update
Welcome to the weekly update! If you're celebrating Bonfire Night this weekend, we hope you have a safe and enjoyable time. As we all adjust to the darker evenings and that growing sense of winter approaching, it's important to find some time for self-care. To help to combat any winter blues, why not check out our new and upcoming courses below? Booking yourself onto a workshop or course that's just for YOU and focuses on your wellbeing, is a great way to give yourself something to look forward to 🙂 We often hear our learners say that attending the sessions and meeting like-minded people really helps to boost their mood – why not try it for yourself?! See what tickles your fancy below, and don't delay – sessions are booking up FAST!!
If you missed our newsletter, Keeping Connected, last week you can find it here:
Don't miss out on the following courses:
Dyslexia Awareness
Thursday 10th November 10.30am-12.30pm (1 week)
Online workshop
This informal dyslexia awareness session, offered in partnership with Managing Dyslexia & Wakefield Recovery College, aims to provide learners with a better understanding of what dyslexia means, help them to recognise the signs and offer support. Click the link below for more details and to book.
Lifting Your Spirits: Enhancing inner strength and wellbeing
Thursday 10th November 2-4pm online (2 weeks)
Online 
The course, offered in conjunction with Spirit in Mind and Wakefield Recovery College, aims to provide participants with the opportunity to explore, experience and develop 7 spiritual tools (meditation, visualisation, appreciation, listening, play, creativity, and reflection) to enhance your inner strength and wellbeing, in a safe and relaxed setting by a trained and experienced tutor. You will learn how to access inner resources that can sustain you through difficult and challenging times. You can find out more by clicking the link below.
Lifting Your Spirits: enhancing inner strength and wellbeing 
Wellbeing Workshop
Tuesday 22nd November 10am-12pm online (1 week)
In person at VSI Alliance, Halifax
This two-hour workshop will explore what wellbeing is and will look at ways that you can look after your own wellbeing and the wellbeing of those around you. It will include mindfulness activities and aims to help you to develop some cost-effective wellness tools. The session will be co-delivered by one of our Peer Supporters which will give you the opportunity to gain an insight into the importance of maintaining your wellbeing, from someone who has used various tools to look after their own wellbeing. Click the link to book your place!
Autism Awareness
Thursday 24th November 1-2.30pm (1 week)
Online
This one-off workshop looks at the life and experiences of someone living with a diagnosis on the autistic spectrum and the fascinating insight of others looking outside in. Throughout the session we will explore the characteristics of Autism and the various ways that it may affect an individual.  We will discuss some of the myths surrounding this diagnosis and what to do if you suspect Autism in yourself of someone else.  There will be the opportunity to ask the Facilitators questions and they will provide an overview of the strategies that may help those with Autism or those supporting them.  You will also receive information on local and national support networks to access further help.
You can see a full list of our upcoming courses by clicking here:
If you are already enrolled with the College, then please get in touch via email or telephone to book on your chosen course or workshop.  There is no need to enrol again.
Email: ckrecovery.wellbeing@swyt.nhs.uk
Telephone: 07717 867911
If you are new to the College please enrol here
Please remember to stay at home if you are unwell or have symptoms of covid!
We will be able to help you remain safe if you are worried about getting infected by covid when you attend.
Courses and other stuff from community organisations:
Calderdale Climate Action Plan – your chance to have your say!
Calderdale Council has released the draft Climate Action Plan and want to hear from as many people across the borough as possible. Over the past 12 months we've made great progress in Calderdale, hitting a historic target for reduction of CO2 emissions and we've declared a bold and ambitious target of net zero emissions by 2038. Our draft Climate Action Plan sets out what we must do to tackle climate change and meet our net zero target by 2038. It affects everyone living and working in Calderdale so we want to hear from as many people as possible about our draft. 
Share your feedback through our short online survey. Visit: www.calderdale.gov.uk/ClimateActionPlan
Closing date: 20 November 2022
Carers Count
Huddersfield Coffee and Chat groups for unpaid carers
1st Monday of every month, 6.30pm-8pm at Unit J1, Leeds Road Retail Park, Huddersfield
2nd Monday of every month, 10.30am-12pm, Brian Jackson House, Huddersfield
4th Monday of every month, 1pm-2.30pm, Brian Jackson House, Huddersfield
Join members of Carers Count team for support and advice, meet other unpaid carers, and enjoy coffee and a chat.
After Carers Group, Huddersfield
4th Wednesday of the month in November, December, January and February, various venues in Huddersfield
These sessions offer support for people who have previously been unpaid carers. The After Carers Groups will give you the opportunity to meet other former carers, make friends and talk about your feelings and experiences in an informal setting.
Carers Rights Day 2022
Carers Count have got various events planned the week of 21st November to mark Carers Rights Day and to support and empower unpaid carers. Get in touch with them for more details!
Email: info@carerscount.org.uk
Call: 0300 012 0231
Cycling UK
Slaithwaite Cycle for Health course
Slaithwaite Fire Station, HD7 5AB
10th November Thursdays 1pm – 3pm (12 weeks)
Cycle for Health is delivered over 12 weeks and free to access. Delivered as a 2 hour session, once per week, Cycle for Health is specifically design for adults with or at risk of experiencing poor mental or physical health or wellbeing. It aims to build self-esteem, confidence, and fitness through learning new cycle skills and enjoying guided bike rides. Sessions are led by qualified cycling instructors with bikes and helmets provided.
Email: cycleforhealth@cyclinguk.org
Call: 01483 904562
Richmond fellowship
Online – Zoom Workshops
WAYS TO WELLBEING
This 2-week Workshop starts on the 14th November, 1pm-3pm and will cover all aspects of improving and maintaining mental health through practical means that people can use on a daily basis.
For more information, to see our online calendar:
Our Workshops – Kirklees Employment Service (rfkirkleesemployment.org.uk)
The Media Centre 7 Northumberland Street Huddersfield West Yorkshire HD1 1RL
01484 434866
Peer Talk
Thursday evenings, 7.30-9pm, at St. Paul's Methodist Church, Wakefield Rd, Dalton, Huddersfield, HD5 8DE.
PeerTalk is a registered charity which provides peer support groups across the UK. We have a new peer support group in Huddersfield, for people living with depression, anxiety and other related distress and mental health issues. There is no need for referrals or bookings, the group is free and there are no waiting lists
Call PeerTalk 07719 562 617 (for a friendly chat before coming along!)
IT Help and Support – Calderdale Libraries:
Central Library Halifax
Tuesdays 2-5pm & Thursdays 2-5pm
Customers can book up to three fifty-minute sessions with a volunteer, who will coach them in basic IT use.  The content of sessions varies depending on the needs and level of the individual customer.  Subjects offered include: basic IT (using a keyboard and mouse), setting up and using email, using tablets & smartphones, using MicroSoft Office, searching and navigating the Internet.
Sessions are free to attend but must be pre-booked with a member of Info Services staff:
Phone: 01422 392631
Email: Reference.Library@calderdale.gov.uk
Face to face: pop into the Local Studies section on the lower ground floor of the Central Library in Halifax and talk to a member of staff.
Elland Library Coffee and Itea
Thursday mornings, between 10.30am & 12 noon
The idea is that the customer drops in for a tea/ coffee and a chat with a member of staff, if they have any IT related queries.  They can also book a 30-minute taster session with a member of staff, if they need help with mastering basic IT.  These sessions are mainly for absolute beginners who just need a bit of extra help and encouragement with mastering basic IT. Sessions are delivered free of charge.
Cost of Living information:
Halifax Community Fridge – Warm Meals every Thursday!
131 Gibbet Street, Halifax
The Halifax Community Fridge provides free food for anyone in the local community who is in need, between 11am and 12.30pm every day.
From 10th November they will also be offering a warm meal for their neighbours in the community, every Thursday afternoon. The meals will be served 30 minutes before sunset every Thursday – can check out their Facebook page for exact times.
https://www.facebook.com/HalifaxCommunityFridge
Call: 07790 758618  
For information, support and advice on how to beat the cost of living go to your local council pages here:
Money and Wellbeing in Calderdale | Calderdale Council
Cost of living | Kirklees Council
Join us on Facebook and Instagram here:
We hope you have a great weekend.
The Recovery & Wellbeing College Team
ckrecovery.wellbeing@swyt.nhs.uk
 07717 867911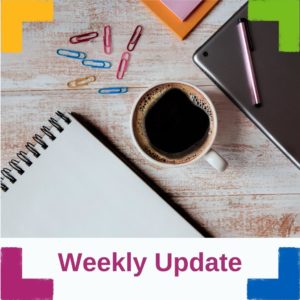 Welcome to the weekly update. We still have a few courses starting in the next few weeks with spaces available, so do check these out below and make sure to...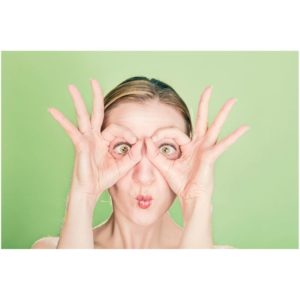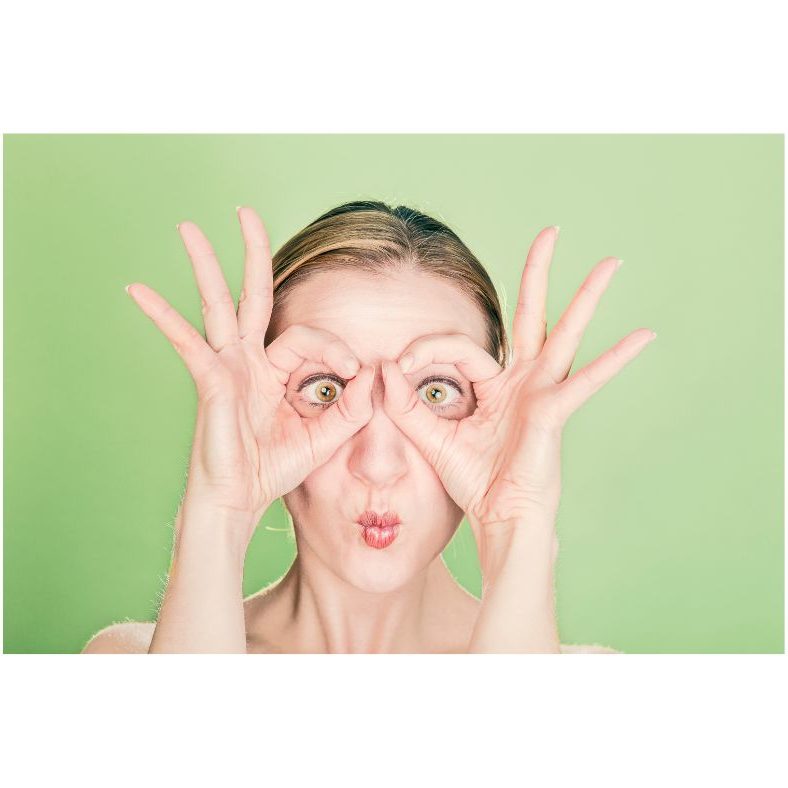 Skip to contentWeekly update Keeping Connected & the Weekly Update Welcome to this month's edition of Keeping Connected November (PDF, 1 MB)and the weekly update. As quickly as our courses...
View article'Keeping Connected and Weekly Update 28 October 2022'