Weekly Update
Welcome to the weekly update 16th October 2020!
Thanks to all of you who have sent in words of hope via Facebook and email. This was done in celebration and acknowledgement of World Mental Health Day – 10th October. We are aware that many of us are struggling in the current Coronavirus pandemic. We wanted to hold on to the fact that this time will pass and there is always hope. It is important to remember the things that matter the most to us and will get us through this difficult period.
We will be sharing the Hope Cloud next week in our Newsletter Keeping Connected and on Social Media.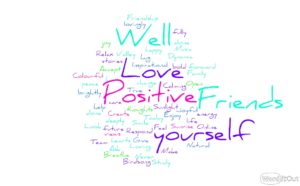 We have some courses online with spaces still left don't miss out.
Creative Writing:
We are pleased to offer this creative writing course titled 'I Rise'. During the sessions we will be exploring 6 themes over 6 weeks;
Hope Nature Elements Kindness Rising-Up Progression / Performance
Each session will have a mix of activities, inspiration, media and opportunity to produce your own pieces of creative writing.
We are using a blended learning approach which means learners can follow a printed workbook independently or use the workbook in combination with MS Teams sessions or interact in the closed Facebook group. They can also email tutors questions or copies of their work. Click on the link below for more details:
https://www.calderdalekirkleesrc.nhs.uk/courses/online-courses/creative-writing/
Exploring Recovery Through Art:
This 7 session home learning project aims to explore Learners Recovery journey and translate it into small sculptural pieces to be displayed in the Kirklees base of the C&K Recovery and Wellbeing college.
As part of the project learners will receive a full craft pack containing all the materials they will need, colourful and detailed instructions for each session as well as optional discussion sessions using Microsoft Teams to help them through the practical elements. Click on the link below for more details:
https://www.calderdalekirkleesrc.nhs.uk/courses/online-courses/exploring-recovery-through-art/
Woolbeing one space left! Wednesday 21st October (Face to face course)
This one-off workshop introduces learners to the various benefits of yarn-based activities.  You will create your very own textile wall hanging during the session from planning to stitching; each part of the process involves a mindful element. Click on the link below for more details:
https://www.calderdalekirkleesrc.nhs.uk/courses/discover-your-interests/woolbeing/
PLEASE follow out attendance procedure. If you fail to turn up for a face to face course we will not allow you to book onto other courses without a further discussion and agreement.
Let's Get Physical – FREE Publication
Being more active is good for both your mental and physical health. But we also know that becoming more active is challenging and getting the motivation to do something about that can be hard.
With this in mind we have produced a new bi-monthly magazine called Let's Get Physical. It has been written by volunteers, staff and friends of the college. It contains activity ideas, inspiring stories and information designed to help you make some small and significant steps to becoming more active. It is suitable for all levels of fitness.
You can also find more support and ideas in the 'Getting Active' Facebook group on our page:
Find out more about about how Sarah our Peer Project Support Worker can Calderdale Learners
If you would like a copy either printed or electronic of Let's Get Physical, please email or call us and we ll post or email to you free of charge!
Tel: 07717 867911
Email: ckrecovery.wellbeing@swyt.nhs.uk
Have a great weekend!
Recovery and Wellbeing College Team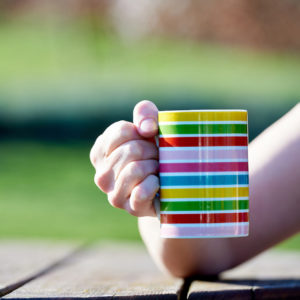 Welcome to our weekly update and another edition of Keeping Connected (click on the link to open!).  You may be aware that at any moment Calderdale and Kirklees may be...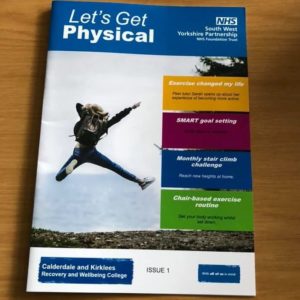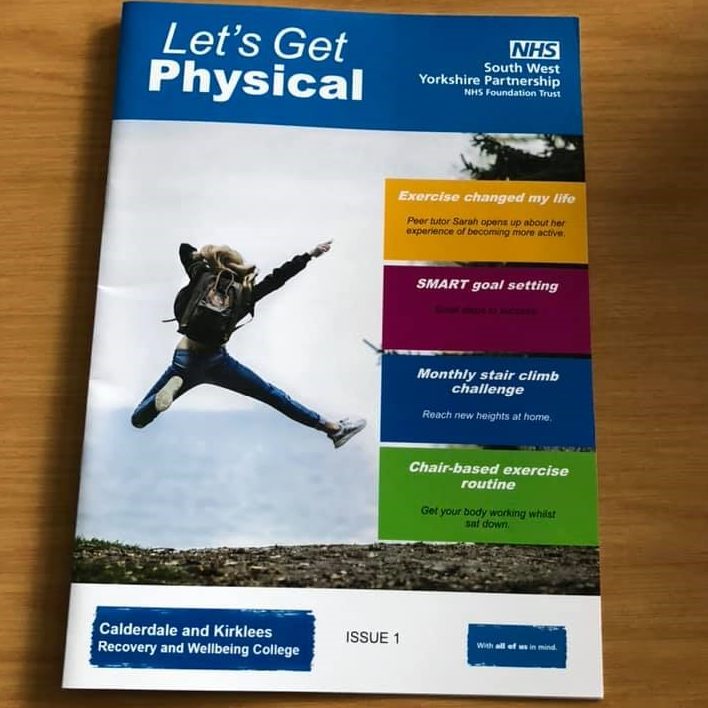 I'd like to introduce you to our new bi-monthly publication focused on the positive benefits around moving more. Let's Get Physical has been written by staff, volunteers and friends of...